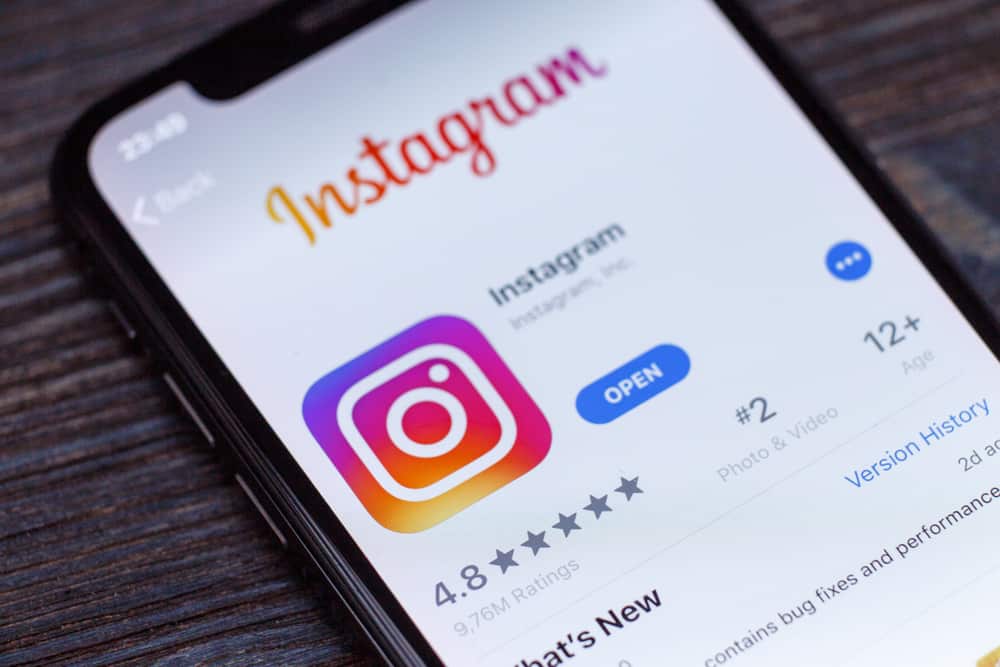 Instagram is one of the most used social platforms in the world, with over a billion monthly users.
The application incorporates updates at intervals to cater to its high number of users.
Recently, Instagram increased its limits on the number of photos/videos you can post at a time to your feed.
This feature lets you dump many photos without cluttering your followers' feeds.
But exactly how many pictures can you post on Instagram?
You can post up to ten photos/videos on your Instagram that'll appear as an album. However, all ten pictures/videos will take one caption, and likes, and comments will apply to all of them. With this feature as an individual, brand, or business on Instagram, you can explore different aesthetics and themes.
This article will review the usefulness of the multi-photo/video feature and how to make multiple posts on Instagram.
Posting Multiple Photos and Videos on Instagram
Instagram is platform millions of users come to share moments in the form of photos and videos with their friends and followers.
But, beyond sharing moments that keep your followers up-to-date with your life, you can share your works if you can document them visually and use the avenue to attract customers to your craft.
The platform also caters to businesses, creating a platform to efficiently advertise their products and services and incorporating features that help users shop without hassles.
With their different purposes, individuals, creators, and businesses on Instagram can collectively say having a feature that lets you post multiple media is highly beneficial.
The multiple photos/videos feature, known as a carousel, brings your photos and videos together as a single post.
Followers who come across the carousel can slide to view all the media you've added to the post. In addition, you can arrange and edit the photos as you wish them to appear on your followers' feeds.
The feature allows you to be creative with arranging your photos/videos. You can tell a story from the first media to the last and build a crescendo as you do so.
However, there's no pressure on how you arrange your media, have fun, and share your media how you want with your followers.
How To Post Multiple Photos on Instagram
You can post multiple photos and videos on Instagram from your Android or iOS device anywhere as long as you have access to the internet.
Also, ensure Instagram is permitted to access your gallery or photo library. You can grant the application permission to your photos library/ gallery from your phone settings. After this, you can proceed to Instagram to start posting.
Launch your Instagram application and log in with your email/username and password.
From there, follow these steps to post your carousel:
Tap on the "+" icon at the bottom of your screen.
Tap on "Post."
Tap on the select multiple option at the top of your library.
Select ten photos and tap "Next" after editing (optional).
Tap "Share" on your iPhone or the checkmark icon on your Android.
From the fourth step, where you can select ten photos, you'll be given an array of filters and image editing tools to edit your photos.
You can modify how your pictures/videos are cropped by tapping and touching the screen to select how it appears in the frame.
When cropping and adjusting, the orientation you pick, portrait or landscape, affects all the photos/videos in the carousel.
There's no way to pick a different orientation for a photo or video yet. Also, you'll be supplied with various filters to apply to all the images/videos in the carousel.
How To Arrange and Remove the Photos From the Carousel?
However, unlike the orientation, you can edit and add a photo/video separately. Furthermore, you can arrange and edit the order of photos/videos.
To do this, follow these steps:
Tap and hold a photo/video to move it to another spot in the carousel.
Hold a photo/video and drag it to the bin icon to remove it from your carousel.
Repeat the process for other photos/videos you want to move/remove.
Clicking next from editing and arranging your photos/videos will take you to where you can add a caption and location.
The caption you write will apply to the entire carousel, likewise the location. Unfortunately, you can only add one location regardless of the number of photos you post. However, you can tag a person differently in each image.
When you tap "tag people," you can swipe and locate the photo you want to tag a person. Also, you can share your post on Facebook, Twitter, and Tumbler.
When posted, the first photo of the carousel will appear to your followers, who can swipe and check the remaining media shared.
What Happens After You Post Multiple Photos on Your Instagram?
The carousel will appear like a regular tile on your profile page but will have a stacked symbol in the top right corner to show it's a carousel.
Videos posted in carousels do not count as reels, will not be shown on the reels page, and will not have reel features. Your carousel will be liked and commented on by people as if it's a regular post.
As established earlier, the comments and likes will apply to all photos and videos.
After sharing, you can edit your caption, location, and people you've tagged in separate photos. Although these edits can happen, you cannot re-arrange or delete parts of the carousel after you've posted.
However, you can delete the entire post if you wish to. In addition, carousels with multiple videos might upload for a longer time compared to just videos.
Ensure you're connected to a strong network when uploading multiple videos to avoid delay or loss of data in the process.
Conclusion
Asides from these, there's nothing else to know about carousels or posting multiple photos.
The possibilities you can explore with a carousel are endless as a creator or business, so be sure to utilize them as best as possible.