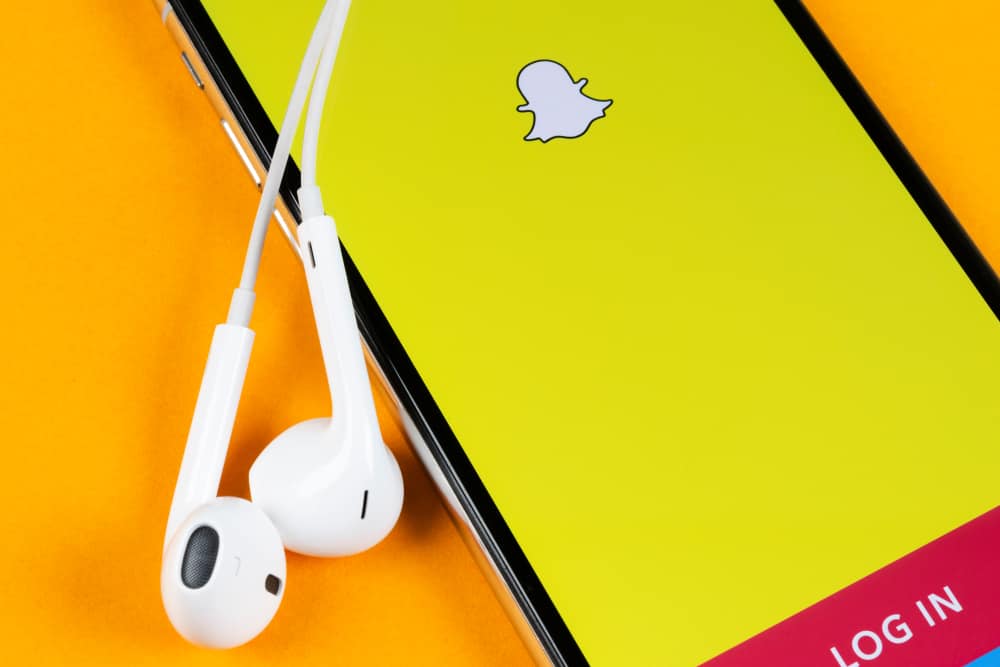 Snapchat is an immensely famous messaging app for the young generation. It gives the liberty to send and share text, photos, or videos with your friends and family. Snapstreak is popping up as another way to stay in touch daily. What if you won't maintain the streak rate, or how long does it last?
The Streak activates when you exchange snaps with your besties for three consecutive days. After that, you need to maintain the streak count regularly. Moreover, you can exchange snaps at any hour of the day to last longer. But usually, Snapchat gives a timeframe of 24 hours. No snap exchange of more than 24 hours will finish the Streak. The chain would break, and you'd have to start again.
Grab a seat because we will discuss snap streak and its time limit today.
Why Is Snapchat So Addictive
Snapchat is an ideal platform for sharing quick posts, snaps, funky emojis, and memories. People find this medium very different from traditional social media apps. A bundle of features allows the users to have winsome communication.
People stay engaged with their loved ones by posting stories, snaps, and streaks. The interactive filters, emojis, video chats, and jazzy voice are compelling ways to customize the content. These booming features are the main reason for its addiction among youth.
What Is a Snapchat Streak
In the world of snapping, one of the most fantastic features is a streak. The notion is straightforward; you have to share snaps or videos with your buddy for three days. Then you both will get the fire emoji and number to indicate how long it's going.
Snapstreak only counts for sending snaps and short videos. No text message or live conversation is considered for this. In case you forget, Snapchat notifies you to send a snap by putting an hourglass emoji in front of your buddy's name.
Streak Indicates Friendship
Snapstreak seems like a superficial way to stay connected with friends. Youth also consider it as an excuse to talk with their buddies daily. The sting of a losing streak is so impulsive to them. Even they'll be ready to wake up their friends from night's sleep only to save snap streak.
Nowadays, teens value snap streak more than clicking pictures together and chatting on WhatsApp and Facebook. They think that's an excellent way to strengthen their friendship by investing time and effort.
What Are the Main Rules of Streak?
Well, the truth is snap streak is not a one-person job. You and your friend must respond to each other by sharing snaps. Furthermore, you'll get a number along with fire emoji. It appears to let you know how many days you accomplished the streak.
But if you missed sending a streak any day, the count will disappear. No matter how much time, effort, or strong friendship bond you both share. The only solution is to start all again. Just remember, stories and chats don't credit the snap streaks.
Tips To Maintain Streak
There is nothing so especially required to start a streak on Snapchat. Even this feature is available for a new account. That would be great if you've had an army of friends or at least one best friend.
But yeah, you have to put the best foot to win more prolonged streak battles. Some tips would surely help you conquer this battle.
First and foremost, try to find a friend willing to exchange snaps with you almost daily.
There is not necessary to send high-quality snaps. Snapchat counts blank photos as streaks too. Fair enough, you can streak.
Choose a particular time for streaking, like after a busy day at school, in the evening, or at night. Whatever suits you and your friend the most.
Take a pledge for the long-run streak. Haha, I know that sounds funny. It's crucial since we're talking about friendship. Right?
How Long Does the Streak Last?
The answer is simple you and your friend must exchange at least one snap every 24 hours. But only snaps; it doesn't matter if you talk on chat or upload stories a million times on Snapchat. Undoubtedly, it's a great tactic to keep you connected with your friends.
However, it's essential to maintain the streak because if failed for a single time, all is in vain. You can also follow the above tips. Exchange of snaps through memories and spectacle are not included in the Streak. But sending video from snaps is acceptable for this.
Can I Restore a Streak?
Sometimes, streaks disappear due to app bugs and update errors. But don't worry; Snapchat resolves such issues if glitches are not user-based. On the flip side, they don't give you a chance to appeal for streak restoration every other day. Instead, they follow one user per appeal submission policy.
To appeal:
Go to the Snapchat support page.
Choose the option "My Snapstreak disappeared."
Fill out the required details and submit the form.
Wait for the company's reply back.
Conclusion
Jumping to the sum, we all must clear some perspectives in our minds about new means of connection. Teenagers vastly download and use Snapchat to have fun with friends. Watch out, send a snap after seeing the hourglass emoji and keep exchanging for longer.
Somehow, these dopamine-inducing fancy features continuously disturb mental health. For example, if they lose the Streak, that eventually leads to stress and anxiety. Keep the process going but always in a healthy way.
By following the right tactics and strategies, you can quickly become a Snapchat expert. We've cleared almost all the queries related to streaks. Let's share your views regarding it.
FAQs
Can text chatting also count in Streak?
A big no, Snapchat only counts for sending snaps, pictures, or short videos as in Streak. Rest all other ways are not included in it.
Do snap streaks help in making you popular?
Snap streaks help you build strong friend circles and make you more popular than others.
What is mountain emoji on Snapchat?
Snapchat rewards you with this emoji once you hit a longer streak.
What does the pink heart show on Snapchat?
Firstly, congratulations, you made it. You can say it's a Bff emoji that Snapchat gives. At the same time, it shows that you're each other's best friends for around two months.