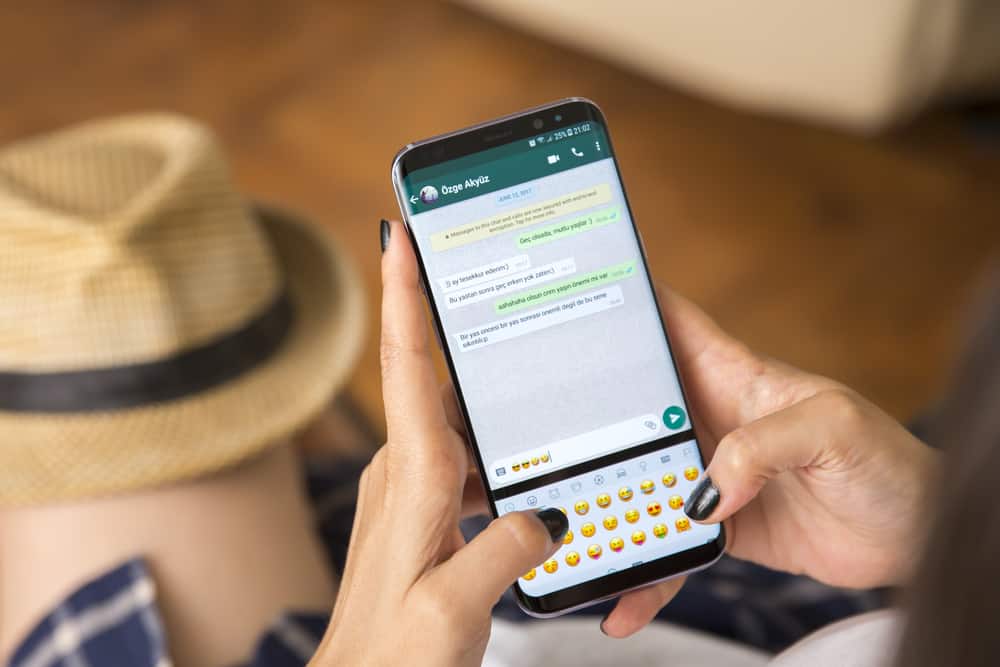 WhatsApp is a popular messaging application, and many people use it daily. When you have someone's number, you can text them or call them, although they have not saved your contact.
This makes it easy for strangers to contact others, making many wonder how strangers found their phone numbers.
It is to find someone's WhatsApp contact in this digital era. If you find strangers texting you, they probably got your number from social media platforms. When you join WhatsApp groups, your number is visible to everyone in that group. Possibly you joined a group enabling a stranger to have your number.
Strangers texting you on WhatsApp means they have your contact from somewhere. The guide has explained how strangers might be got access to your WhatsApp number. Moreover, if you are curious about the stranger texting you on WhatsApp, continue reading the article.
How Did Someone Get My WhatsApp Number?
Although WhatsApp is a popular messaging application, one limitation is that anyone can message you on the platform. Even if you have not saved someone's number, but they have your number and are registered with WhatsApp, they can text you.
The question that other users may be asking themselves is how people get their numbers. Nowadays, with many social media platforms, finding another person's phone number is easy – it can be acquired from another social media platform.
Strangers can get your WhatsApp using any of the following mechanisms.
WhatsApp Groups
When you join a WhatsApp group, your number gets broadcasted to every group member. If you are sent links to join WhatsApp groups, you should give it a thought, and if you don't want strangers to access your number, don't join unknown groups.
Your Friends
Perhaps a stranger got your number by requesting your friend to send it to them. This is the most commonly used way. If someone knows your friend, they can get your number from your friend, and you won't know about it.
Other Social Media Platforms
Some social media platforms like Facebook captures your phone number when signing up for an account. If you are friends with a person on Facebook, they may check your profile to get access to your WhatsApp number.
How Do I Know the Stranger That Texted Me on WhatsApp
If you are curious to know the name of the person who texted you on WhatsApp, you can use various ways, as explained here.
Use True Caller
True Caller is an excellent application that many people have used when they want to know the identity of the person calling.
The smartphone application will display the person's name and country. You must contact the stranger's number, and you might be lucky to see their photo if they have it.
Use Third Party Tools
Another easy way of knowing the identity of a stranger is using third-party tools. There are several tools like Wappsender that you can use, and they will help you get a clue on who the person is.
Unmasking the identity of a stranger is a good step if you want to report and block a person. It would be wrong to report and block someone on WhatsApp when they may be your childhood friend.
How To Stop Someone From Texting Me on WhatsApp
If you no longer want to get texts from a person, WhatsApp allows you to take actions like blocking a person and reporting them. When you block the number, they will lack the means to reach you unless they save your number and use it on a different number.
Open the chat of the person you wish to block.
Tap the contact's name at the top of the screen.
Scroll downwards to the bottom of the page.
Tap the "Block" button.
Additionally, to avoid getting texts from strangers in the future, it is recommended to avoid joining groups you don't know. Also, you may consider removing your phone number from social media platforms like Facebook.
Conclusion
Getting messages on WhatsApp means strangers have access to your number. Read this guide to learn tricks people use to get your number and how you can prevent them from sending you messages in the future.