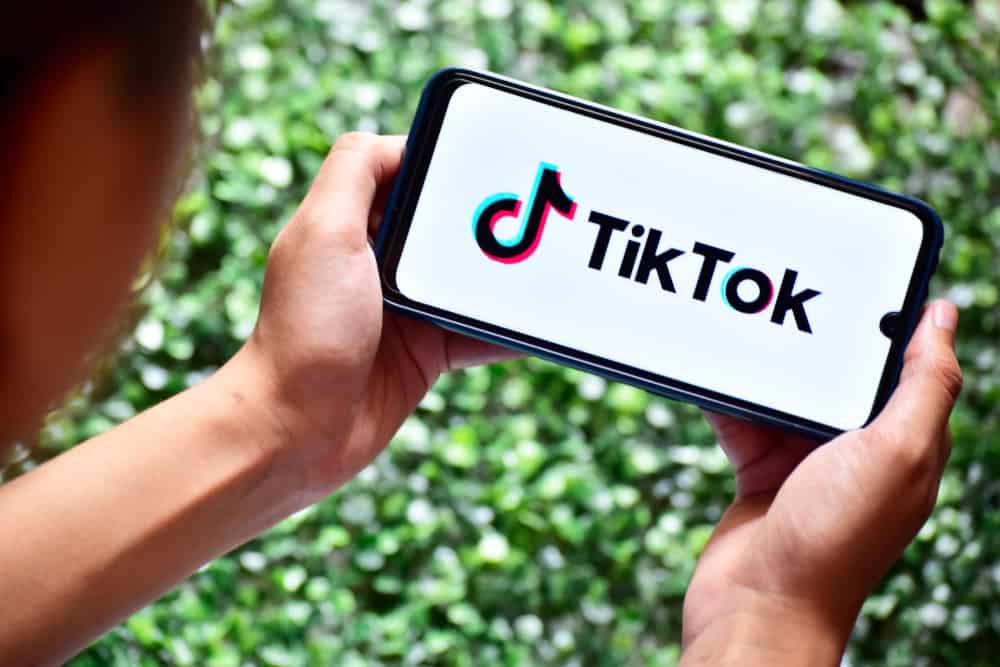 TikTok has been trending for the past few years, but recently it's stirred some pushback from its users.
There is quite a debate on its feature, "Profile Views." This feature was more popular back in the day, but now it seems that some people are over it. Whether TikTok was aware of these feelings or not is unclear. Still, it removed the feature without any official announcements in June 2020.
However, as of January 2022, people started reporting that some were able to see users who had viewed their TikTok accounts. So, does TikTok notify people when someone views their profile?
TikTok won't notify users when you view someone's profile. However, in February 2022, it was confirmed that people could access the profile view feature on an opt-in basis. You can turn the feature on, but other TikTokers will also be able to see if you visited their profiles in the last 30 days.
Every internet user has their own preferences regarding online visibility. The good thing is that TikTok allows users to choose what they want regarding viewing profiles.
This article will discuss how you can see who viewed your profile on TikTok.
What Does the Profile Views Feature Do?
The Profile Views feature on TikTok was created so users could see who had opened their profile.
If you have the feature enabled, you can see who opens your profile, and others who have the feature enabled can know when you open their profile.
It's a two-way street. There isn't an option to keep yourself anonymous while you keep tabs on others coming to your profile.
There isn't necessarily anything negative in the feature. People argue that it breaches their privacy, as their activity is exposed.
This concern was also an argument for Instagram back in the day when it allowed people to see what others were doing in the notifications tab.
It's becoming evident that internet users don't want others to know about their online activity. While some social media platforms support this preference, others don't.
How To Check Who Viewed Your TikTok Profile?
It is still unclear why some people have access to the 'Profile Views' feature while others don't. But here's how you can check if you're one of the lucky few who have it:
Open the TikTok app and sign in to your account.
Tap on the "Profile" tab in the bottom right corner.
Tap the eye icon at the top.
If you have not enabled the feature, tap "Turn on" to see who viewed your profile.
Now you can see everyone who has viewed your TikTok profile and have the "Profile Views" feature enabled.
If you don't find the "Profile Views" feature, try updating the TikTok app to the latest version.
Can I See Who Viewed Your TikTok?
The short answer is that you can't. Unlike other apps where you can see who has viewed the videos you post, TikTok doesn't have such a feature.
But you can see how many times it's been viewed. If you have relatively the same amount of views as your followers, the chances are that they are the ones viewing your content.
If the number of views is significantly higher, you have viewers who don't follow your account.
If you want to see what users have watched your videos specifically, that's impossible. But the same goes for videos you watch.
The video owner is unaware that you're the person who viewed it. They also won't know how many times you view it.
This lack of information is another way of protecting the privacy of app users. However, this is not a new addition. TikTok has always worked this way.
It doesn't matter who is following you on TikTok the way it does on Instagram. It only matters how high the views on the videos are.
Conclusion
If you have the feature enabled, you can see who viewed your TikTok profile in the last 30 days. However, other users will also get a notice when you view their profile. Moreover, no one can see who is viewing the content they post.
TikTok seems to know how its users prefer to keep their online activity hidden from others. Now is the 'Profile View' feature beneficial or not? You tell us! You have the option to choose your preference.
FAQs
Why don't you have the "Profile View" feature on TikTok?
It is unclear why some users have access to the feature while others don't. The prediction is that it will eventually be available for all users. To solve the issue, you can try updating the TikTok app to the latest version.
Can someone see how many times I viewed their TikTok?
No, posters can't see who has seen their video or how many times it was replayed. They only see the total number of views.
Can you see who duetted or stitched with your TikTok?
No, you can't. You will receive a notification that someone has duetted or stitched with you, but you won't be able to see it.
How can you stop someone from watching your TikToks?
You can block users who you don't want on your TikTok. Blocking will stop them from accessing your profile and viewing the videos you post.