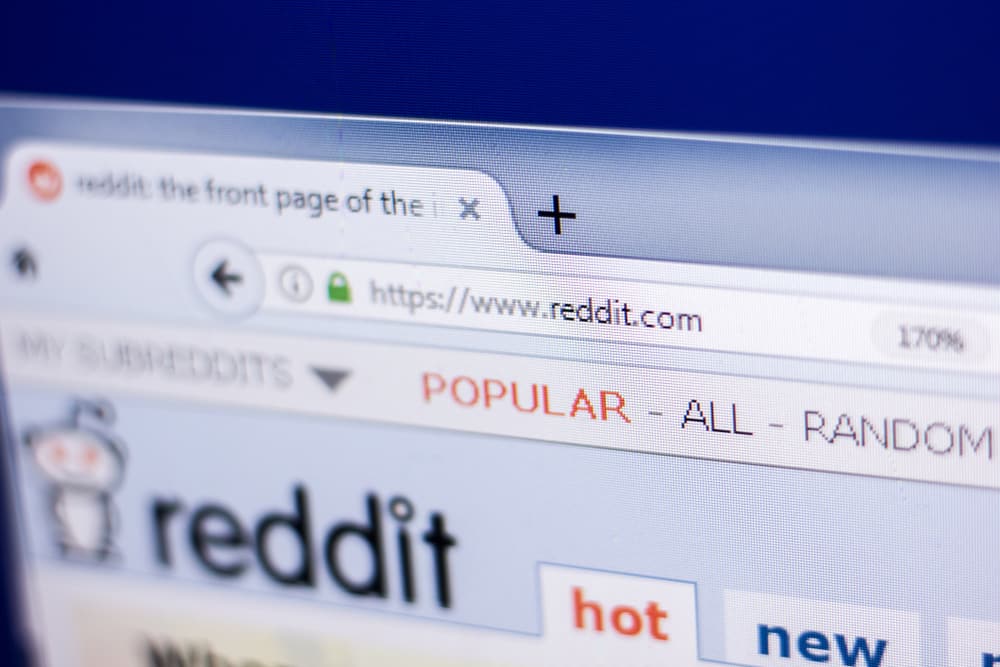 Reddit is one of the most popular social media apps today. It has approximately 430 million active users. Many people enjoy this platform because of its unique community and humorous information-sharing system.
If you use Reddit frequently, you may wonder how private your Reddit account or data is.
Reddit offers pseudonymity, not complete anonymity. Your username or content is the only way to characterize you on Reddit. Typically, you need personal information like location, account details, or an email to track an account.
Reddit only requires an email during sign-up to aid in account recovery if you forget your password. However, the email doesn't appear anywhere on your profile. In summary, if your content and username don't contain personal information, you can remain somewhat anonymous on Reddit.
To learn more about the extent of anonymity on Reddit, read this article to the end.
Overview of User Anonymity on Reddit
As mentioned earlier, Reddit's user anonymity depends on whether people can link your content or username to you. You don't have to worry about using a personal email when creating an account because the email is private and doesn't appear anywhere on your profile.
To ensure your identity is private when using Reddit, avoid using your real name to create a Reddit account username; instead, use unique characters that nobody can associate with you.
You can enable the Anonymous Browsing feature if you still need to be more precautious when using Reddit. Reddit anonymous browsing is a feature that lets you browse the app without linking your activity or history to your account.
Whatever you do or view while browsing in anonymous mode is deleted immediately after you revert to normal browsing.
Anonymous browsing can come in handy when you want to view certain content but don't want your account content recommendations to change. You can also enable Reddit's anonymous mode to browse the app privately.
While Reddit's anonymous mode helps keep your browsing history private, it also has some limitations. For example, you can't comment on posts or upvote or downvote content.
Additionally, you can't take screenshots on Reddit when browsing using anonymous mode. Fortunately, you can still view content, read comments, and bypass subreddit bans.
How Does Reddit's Anonymous Browsing Work?
When you enable anonymous mode on Reddit, the app assigns your account a new ID. This way, you can search and browse the app without linking the activities to your account.
Reddit retains the browsing data while in anonymous mode but deletes it immediately after you revert to normal browsing. If you need extra precaution to maintain your Reddit anonymity, anonymous browsing is an excellent option.
Please note that Reddit's anonymous browsing feature only maintains your data privacy while browsing on the app. The anonymity doesn't extend to your ISP or other websites you visit.
Additionally, this feature is only available for the Reddit app. If you're using Reddit on PC, you'll need to enable incognito mode on your web browser to browse anonymously.
How To Enable Anonymous Browsing on Reddit?
Enabling anonymous browsing on Reddit using a mobile app only takes a few simple moves. Here's how to do it:
Launch the Reddit app.
Tap on the profile icon at the top-right corner of the screen.
Tap on the drop-down arrow next to your username.
Select "Anonymous Browsing."
Why Browse Reddit Anonymously?
Here are a few reasons to consider browsing Reddit anonymously.
To Maintain Privacy
As the introduction states, your content or username is the only way to link you to your Reddit account. If your username relates to your actual name, browsing Reddit anonymously can help you maintain privacy.
In this case, you can enable the Anonymous browsing feature or use incognito mode if you're using Reddit on a PC. Remember that you can't comment, upvote, or downvote content when using the anonymous browsing feature.
To Discover New Content
Enabling anonymous browsing on Reddit is an excellent way to find new content. Remember that Reddit personalizes content based on your account activities.
Using anonymous browsing is similar to creating a new account because there isn't any history or recorded data. This makes it easier to discover content you may have missed.
To Prevent Your Browsing Activity From Changing Your Feed
Reddit personalizes your feed depending on your browsing activity. You can browse Reddit anonymously if you are researching a specific topic but don't want to save the browsing data in your history.
Browsing Reddit anonymously prevents the new browsing activity from influencing your feed through targeted content.
To Bypass Subreddit Bans
Remember, anonymous browsing works by assigning your account new IDs. For this reason, you can use it to bypass a Subreddit ban and view its content.
Remember, you can't comment or take screenshots while using anonymous browsing.
Summary
As you've learned from this article, Reddit's user anonymity is excellent. Unless you post personal information or use your actual name as your username, there's a minimal chance that someone can trace your Reddit account. Additionally, Reddit doesn't display your email on your profile.
If you're still not confident about your anonymity on Reddit, you can use the Anonymous browsing feature to browse the app privately. Remember that you can't upvote or downvote content, comment, or take screenshots when using this feature.
You can also use anonymous browsing to discover new content or bypass subreddit bans.
FAQs
Is Reddit's anonymous browsing anonymous?
Yes, when using anonymous browsing, Reddit doesn't save your browsing history or account information. It only retains the information when you are in the private session and then deletes it immediately after you revert to normal browsing.
Can someone track my Reddit account?
It's difficult for another Reddit user to track your account based only on your profile information. The only personal information required to create a Reddit account is an email. Luckily, the email isn't accessible to anyone else. If you avoid posting personal information and use a unique username, you shouldn't worry about another user tracing your account.
What is anonymous browsing on Reddit?
Anonymous browsing on Reddit is a feature that allows you to navigate the app without saving your browsing history or linking it to your account. You can enable this feature when you want to prevent your browsing activities from changing your feed or bypass subreddit bans.