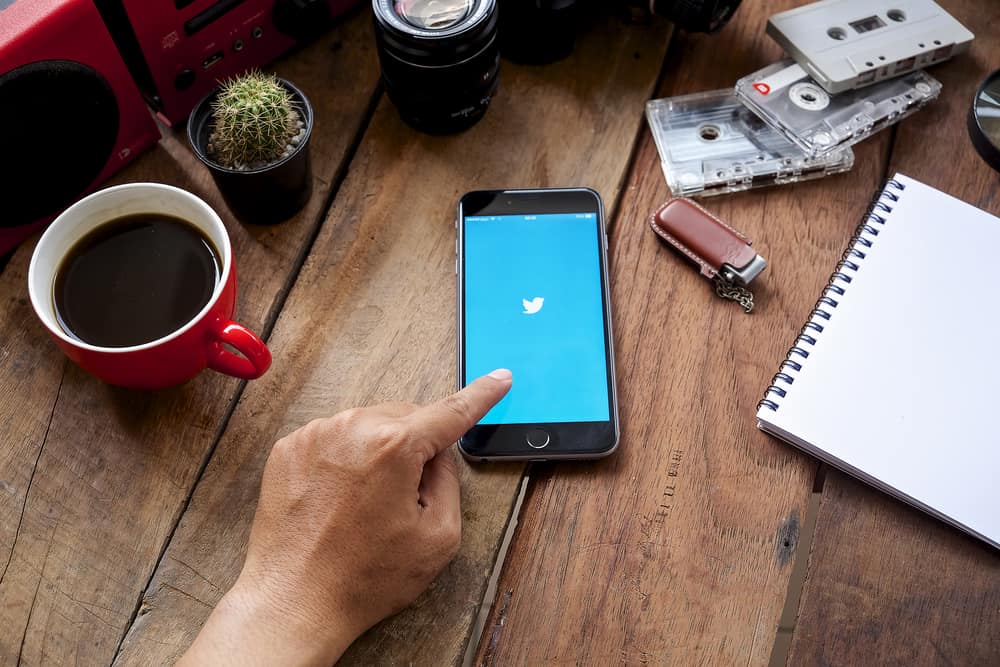 Many Twitter users have wondered how to see who views their tweets or profile. It is essential to see who views your tweets sometimes to know who you are targeting.
Many apps and extensions have been developed with the promise to help see who views your tweets or profile but are they helpful?
If you want to learn more about this topic, this guide has provided a detailed answer to your question.
Seeing who views your tweets is impossible when there are no direct engagements. Many tools have been introduced, but none actually work. Twitter has not offered a specific feature that monitors who sees your tweet and notifies you. If the person retweeted or directly messaged you, you may only know who saw your tweet.
The issue of who viewed my tweets or profile has confused many Twitter users. Some sites explain how to see who viewed your tweets, but unfortunately, they don't work. This post has explained if you can see who viewed your tweets, the job of Twitter analytics and how it works, and addressed frequent questions users ask regarding Twitter.
Can You See Who Views Your Tweets?
Many Twitter users would love to get notified when a person views their profile or tweet but is that possible?
Sadly, there's no way to see who views your tweets or profile on Twitter. That is why this guide will expound on the matter in detail.
It is impossible to see who views your tweets or Twitter profile because there is no feature by Twitter that does that.
When someone looks at your tweets, he can either react or pass without responding. If the person reacts by retweeting or texting you, you can know they viewed your tweet.
Otherwise, without engagement from a person, there is no tool offered by Twitter that will list all profiles that viewed your tweets.
Because there is no feature for capturing who views a tweet, it doesn't mean you cannot get general information about how your tweets performed. Twitter has provided an inbuilt built tool called Twitter Analytics that users can use to see the performance of their tweets.
What Does Twitter Analytics Do?
Twitter Analytics is like a database that records everything done in your account.
If people react to your tweets or profile, Twitter Analytics records it. Twitter Analytics records important information about your account and followers, including your tweets and profile visits.
The information provided by Twitter Analytics regarding profile visits and tweets is general and will not list who specifically visited the tweets or profiles. Through Twitter Analytics, you can also see the tweets and graphs showing how you have performed with your content.
The information offered by Twitter Analytics is essential in helping you to refine your content and increase engagement from your fans.
Moreover, you can make better and informed decisions about using the platform because of the valuable insights offered by Twitter Analytics.
How To Keep Your Twitter Account Private
When you leave your Twitter without restrictions on who can view or comment on your tweets or see your profile, the public can see details regarding your account and your tweets.
If you don't want anyone to see your content except followers, you need to make your account private by following the steps below:
On a desktop, open Twitter.
Click on the "More" option and go to "Settings and Privacy".
From the "Settings" section, select "Privacy and Safety".
Tap on "Audience and tagging".
Select the "Protect your tweets" checkbox and confirm your action by tapping "Protect".
Conclusion
Twitter is a popular platform, enabling many people to reach a large audience.
This guide has explained the answer if you are wondering how you can see who views your tweets.
Moreover, the guide has presented measures you can take to control who views your profile and tweets!
Frequently Asked Questions
Can I see who viewed my tweets or profile?
No. Twitter does not offer a direct feature that enables users to see those that view their tweets or profile. The only thing you can check is the performance of your content by using Twitter Analytics. Twitter analytics offers graphs and charts on how your content performs, enabling you to make informed decisions.
Are there apps and extensions to find out who viewed my tweets?
Many apps and extensions have been explained to enable users to check who viewed their tweets or profile, but unfortunately, that is impossible. Many tools are misleading, and they can only help you check your content's performance, like Twitter Analytics.
Can I prevent people from viewing my Twitter profile?
Yes. Twitter allows you to customize your profile and select who can view it and the content you post. If you only want those that follow you to see your profile, make your account private.