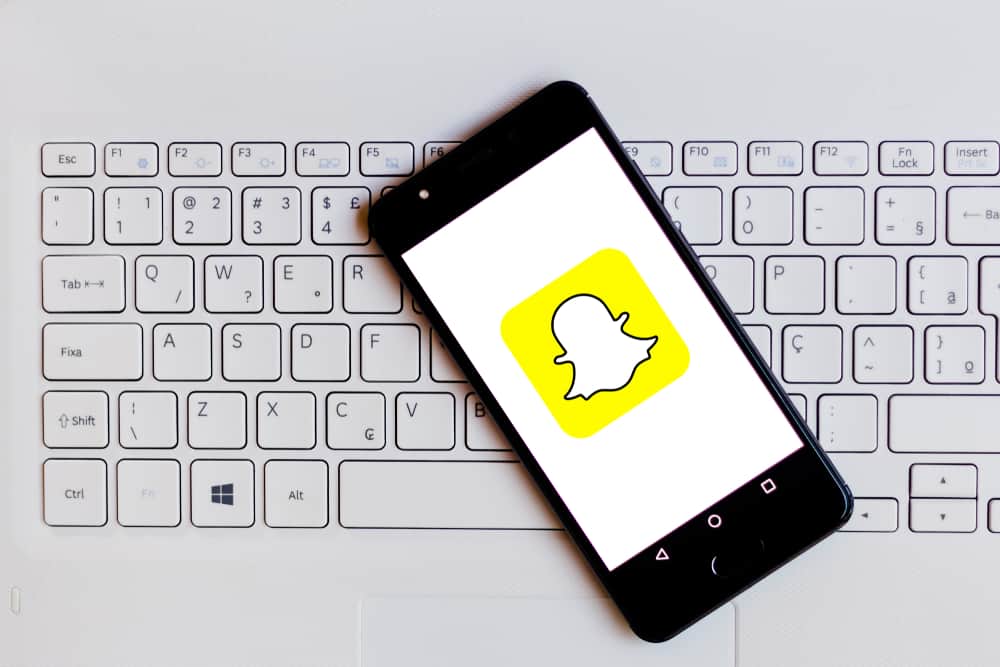 Snapchat regularly rolls out exciting additions now and then, and ever since the "mention" feature is out, the users are going crazy over it. It lets you tag a particular person in your story. The good part is that the person you have mentioned will get a notification about it. So, if you are new to this function and don't know how to use it, let us explain.
You can tag someone on Snapchat using the @ feature. Click/Record a snap and tap on the "T" (Text) icon on the top right. Now, type in "@" followed by the person's username you wish to tag. A list of names will appear; you can scroll through the ones displayed or search for the person by typing the name. Once you have found the person, tap on their name to tag them. And that's it!
If the people you mentioned are already added to your snap friend list, they'll be able to view and swipe up to watch your story from the Snapchat app. If not, they'll still get a notification that you've mentioned them.
This thorough article will tell you how to use this feature and provide some tips. So, without further ado, let's get started!
What Is a "Mention" on Snapchat?
In simple terms, it's Snapchat's way of tagging someone in your story. It will send a notification to the person you have mentioned, and they can view the snap by swiping it up from the main screen.
Just like you tag someone in Instagram or Facebook posts, this feature lets you do the same on Snapchat. It is a valuable function, especially when you want to give a shoutout to someone or draw attention to a particular snap.
How To Mention Someone on Snapchat?
To mention someone in your snap, follow the steps given below:
Open the Snapchat application and make your snap. Now there are two ways of mentioning.

Tap on the "T" button present at the top right corner of the screen. Type "@" followed by the username of the person you want to mention.
Tap on the "Sticker" icon at the right side menu. Select "Mention" sticker, with @ symbol.

Spell out the name, and a list of names will appear. Scroll through the list or type the name to search for the person.
Tap on their name to mention them in your story.
Lastly, tap on the "Send To" button and select the people with whom you want to share your snap.
You can only mention people who follow you or have added you to their Snapchat friends list.
Can You Mention Someone Who Isn't on Your Friend List?
No, you can't mention someone who isn't on your Friendlist. You can only mention people who follow you or have added you to their Snapchat friends list. However, in this case, you can use "Added by Mention" to add them as a friend.
When you type the username of someone not on your Friend list, you will see an "Add Friend" button along with their name. The people you mentioned like this will be notified in the same manner as "Added by Mention."
How To Share Your Snapchat Story With Only Selective People?
Great news! Just like Instagram has a "Close Friends" list, Snapchat also introduced a similar feature called "Private Story." It means you can now share your snaps with only a few friends instead of sharing them with everyone on your Snapchat list.
When you are selecting people to share your story with, you can make a separate private list and save it for later use. This way, you don't have to manually select people whenever you want to share a story.
You can edit the name and people in your private list at any time by going to the "My Profile" page. In "My Stories" section, tap "+New Story" and select the "New Private Story" option.
Can You Remove a Mention?
If you have accidentally mentioned someone in your snap/story, you cannot remove it as such. The only option in such a case is to delete the entire story and start afresh.
Unfortunately, Snapchat does not have any means to remove yourself from someone else's story. So, if you have been mentioned in a story you do not want to be a part of, your only option is to report the snap.
Conclusion
We hope this article helped you understand how to use the "Mention" feature on Snapchat and cleared some of your doubts about the same. We also showed you how to share your story with only selective people using the "Private Story" feature. Snapchat is constantly introducing new features to make the user experience better. So keep snapping and make the most out of it. Ciao for now!