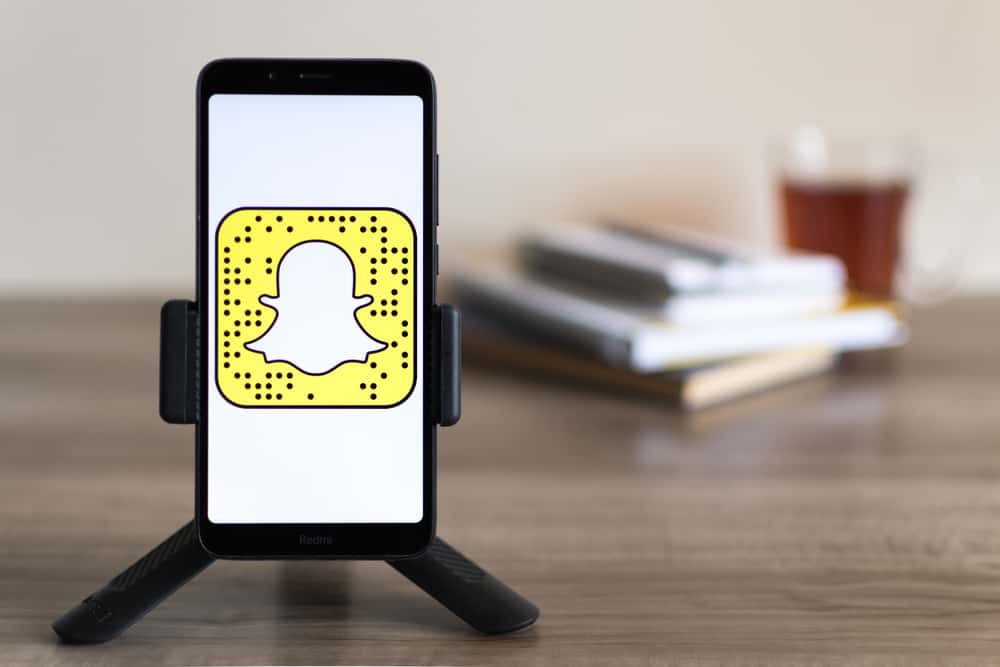 Snapchat became relevant to the younger audience just after a year of its launch. The app features like Snaps, Stories, Lenses, and Filters proved to be a breath of fresh air that urged millions of users to join the app. Still, the app is popular among younger audiences for sending messages, videos, and images that disappear automatically (self-destruct) after a short time.
Snapchat is one of the most popular applications, with more than 100 million active users in the USA alone. It is a fun way to interact with friends and family. It is understandable to get overwhelmed and suffer from FOMO (fear of missing out) if the beloved Snapchat does not load. You would miss so much from your friends' lives due to the absence of Snapchat.
Snapchat might not be loading because of any of the following reasons:
1. Snapchat might be down.
2. Problem with the Internet connection.
3. Minor app malfunctions or glitches.
4. Outdated app or device.
5. Cache data requires clearing.
If you want to know more about why your Snapchat is not loading and causing immense anxiety, keep reading! 
Why Won't Snapchat Load, and What To Do?
If your beloved Snapchat is not loading and causing distress, there are many possible reasons for such a problem. You can fix this issue in multiple ways. Try each fix we present and hope to get the Ghostface Chillah (Snapchat's icon) back in your life without losing much from your social circle.
Snapchat Might Be Down
Despite being the most reliable application, Snapchat can go down or experience an outage. It is common for every app, so do not panic and assume something is wrong with your phone. There are two places you can check if the app has some issues. The first is Down Detector, and the other is an official Twitter account of Snapchat.
The official Twitter account of any website or application always has information on the outages and how long it will take to fix them.
What Is Down Detector?
Down Detector is an online platform that gives real-time status and uptime monitoring for various websites and services. It also tracks outages of more than 6000 sites and online services in 45 countries and tells how many people globally experience the same problem with a particular website or app.
Down Detector also enables users to see tweets and problem reports of other users. Besides, it also allows users to see information on any problems with the internet, phone, TV, and online banking system.
Problem With Internet Connection
Snapchat might not be working because of an internet connection problem in your area. First, make sure that the internet connection is working. You can do this by opening any other app or simply opening the Google site on your browser. Once you have identified a problem with your internet, try to fix it.
If you are using Wi-Fi, switch to mobile data or reset your device to see if it works again. You can also use Down Detector to see if others in your area are also experiencing internet connection issues. Contact the local internet service provider. 
Minor App Malfunctions or Glitches
There might be some bugs or software glitches that could affect the app. You can resolve those issues through simple solutions. These solutions include;
Close your Snapchat app and restart it.
Log out of your Snapchat app and log in back.
Restart your phone — this will empty the memory by closing the background applications.
Snapchat or Your Phone Requires an Update
One of the reasons that Snapchat or any other app stops loading is it needs an update. Check whether the app needs an update by following these steps;
Open App Store (iPhone) or Google Play Store (Android).
Type Snapchat on the search bar to search for the app.
By clicking on the app, you can see the "Update" option (if it requires), then tap it.
Viola! Now you have the latest version of Snapchat.
If this does not resolve the issue, try checking if your phone requires an update. Click here to learn how to update an Android phone, and here for an iPhone update.
Snapchat Requires Permission
If all the above do not work, it may be because Snapchat does not have the correct permissions for functioning. Snapchat requires permissions from your Phone storage, location, camera, contacts, etc.
So, make sure to allow Snapchat all the permissions it needs to function. Follow the steps below for granting permissions to the Snapchat:
Tap on your Bitmoji and go to Snapchat settings (Gear icon on the upper right corner),
Select "Manage" under the "Additional Services" section.
Click "Permission" and enable missing permissions.
Now, close and restart your app; hopefully, you will see your friend's stories and snaps.
The Snapchat Cache Requires Clearing
If the problem persists despite everything, you need to look at the app's data cache. Snapchat's data cache can prevent Snapchat from loading or cause lagging issues (especially if there is no space in device storage). Clear the data cache to revive Snapchat once again.
Follow the steps:
Go to the Snapchat app and tap your Bitmoji in the top left corner.
Click the settings icon in the upper right corner.
Scroll down to the "Account Actions" section.
Tap on "Clear Cache" and confirm by clicking "Clear."
Clearing the cache will only remove data files, not your important data like images, conversations, filters, lenses, etc.
Congratulations, now the Snapchat cache is clear as crystal and can load Snaps of your friends.
What Is the Cached Data?
Cached data consists of files, scripts, images, and other multimedia that get stored on your device after the first time you have opened an app or visited any website. This data makes the reopening of the app or website faster by reducing load time. The data, however, takes up space in your device, which eventually causes lagging issues in case of low storage in the device. 
You Cannot Send Snaps to Your Some Friends
If you cannot send Snaps to your friends, the first method to fix this issue is to delete conversations. Delete the conversation you ever had with a friend you cannot send Snaps by following the below steps:
Open Snapchat and tap on your Bitmoji in the top left corner.
Tap the gear icon in the top right corner.
Scroll down to the "Account Actions" section and select "Clear Conversations."
Tap the "X" next to the conversation of a particular friend and confirm by tapping "Clear."
Deleting a conversation on Snapchat will delete the whole conversation, including Snaps (unopened too) exchanged between you and your friend.
If this method is also a failure, try removing the problematic friend (not literal, on Snapchat) from your friends' list. Remove them to re-add them (if that's what you want). Go like this:
Open Snapchat and tap on your Bitmoji.
Select "My Friends."
Long Press the friend's name.
Select "Manage Friendship."
Tap "Remove Friend" and confirm the action.
 Hopefully, it sorts out the problem, and you can send Snaps to each friend.
The Final Words
Snapchat does not load, despite you trying everything in your capacity — everything is just in vain. You have restarted your phone and app and even tried logging out and logging in.
You have also allowed permissions, cleared the data cache, checked your internet connection, and looked everywhere from Down Detector to Twitter. Your last resort would be to contact Snapchat support.
Ask Snapchat support or read the material available to figure out what's causing trouble and get it fixed to enjoy Snapchat once again.