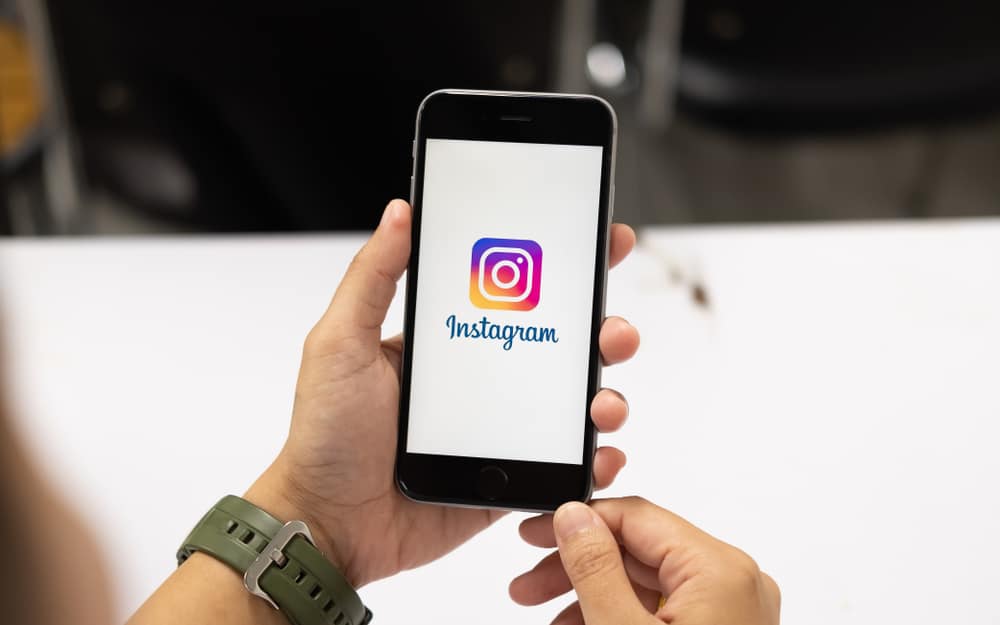 Instagram is one of the most popular social media platforms users use on smartphones. It is an app you can use to share your life and views with others. Also, screen recording is a popular way to share what you are doing on your device. Since users want to save and share what's happening, the question of how to screen record on Instagram comes up.
In general, you can screen record on Instagram if you use a smartphone with iOS or Android 11 or higher operating system. In both scenarios, the screen record feature is embedded on your mobile phone. Suppose you're using a smartphone with a lesser version than Android 11. In that case, you can screen record with third-party apps.
As against the fallacy that users get a screen record alert from you. We're here to clear the air that the feature is no longer active, as Instagram made it known in 2018. Thus you can screen record other's events without any queries. Also, screen recording is one of the best ways to use Instagram as a business tool!
In this blog, you'll learn how you can record your screen as an Android or iPhone user while on Instagram.
Step-by-Step Guide on How To Screen Record on Instagram
The new Instagram live feature gives users more reasons to learn how to screen record. This is because if you don't do anything, the live broadcast disappears after completing it. We will tell you how to screen record on Instagram to prevent this. This feature can help you grow your page by uploading the recorded event again.
Stay with us to learn from our analysis and tricks to perform the screen recording feature. After you read this article, you'll understand the simple steps to achieve your aim. This process allows you to record live broadcasts and create a tutorial video. Below are three proven ways to screen record on Instagram.
Method #1: Screen Record on Instagram With Android Phones
Most Android 11 and higher versions have a built-in screen recording feature. Because there are many customs, the activation method will depend on the phone. But the screen recording shortcut is always found in one place: the quick settings panel. You can follow the process below once you find the feature on your mobile phone.
Here's how to screen record on Instagram with Android 11:
Open your Instagram app, and log in with your details.
Browse the app to find the picture, story, live, etc., you'll like to record.
Tap to view the image, story, broadcast, etc.
Swipe down from the top of your screen to access the quick settings field.
Locate the screen recording icon (it looks like a camera).
Tap on the icon, and you'll get a pop-up.
Select the options you want (voice or silent recording) and press Start.
After following this process, you'll get a countdown for 3 seconds. Ensure the screen is at the event you want to record by this time. To stop the recording, click on the square button that changed from the countdown. Regardless of the phone brand, you can screen record from the status bar with an icon that reflects a camera.
Method #2: Screen Record on Instagram With iPhones
iPhone users from iOS 14 are lucky because the phone has a built-in screen recording feature. You only need to activate it when you want to record an event. To record the screen on an iPhone, you must first add the shortcut to the control panel. After adding this feature, you can easily screen record by swiping down from the top of your screen.
Here's how to screen record on IG with an iPhone:
If the feature is not available in quick access, go to your phone settings.
Select "control center," scroll down to find "screen recording," and click on it.
Tap on the plus sign opposite the screen recording to make it appear in the quick menu.
Log in to your Instagram, and locate what you want to record.
Swipe up to access the quick menu, and click on the round red dot to screen record.
You will get a countdown of 3 seconds when you click the screen record icon. To stop the record, swipe to the quick menu field and click the screen record icon. The beauty of screen recording IG on iPhone is that it lets you edit, trim and cut videos before saving.
Method #3: Screen Record on Instagram With Third-Party Apps
This method is ideal for users with no inbuilt screen recording function. Thus, you will have to use apps like XRecorder to record stories, live broadcasts, and others. However, these apps can help you record any screen activity, not only on Instagram. So using this method is as effective as the other processes we explained earlier.
Here's how to screen record on Instagram with third-party apps:
Open Play Store, search and install XRecorder.
Log in to your Instagram and locate what you'll like to record.
Minimize Instagram and lunch the XRecorder app.
Click on the plus at the bottom of the app's homepage.
Select record video, and you'll see a countdown.
As soon as the countdown appears, your recording has started. Swipe the orange circle on the left or right side of the screen to stop the recording. You will have the recording time in front of you; click on it and then choose the black square. Your phone and the XRecorder app will both have a stored recording.
Conclusion
All the methods we explained above are easy and free to use. The videos recorded are always high quality in HD formats. This makes the entire ways ideal for creating tutorials, presentations, sales pitches, e.t.c. Some Android brands, like Xiaomi or Huawei, have this feature enabled by default. But most phones need you to use third-party apps.