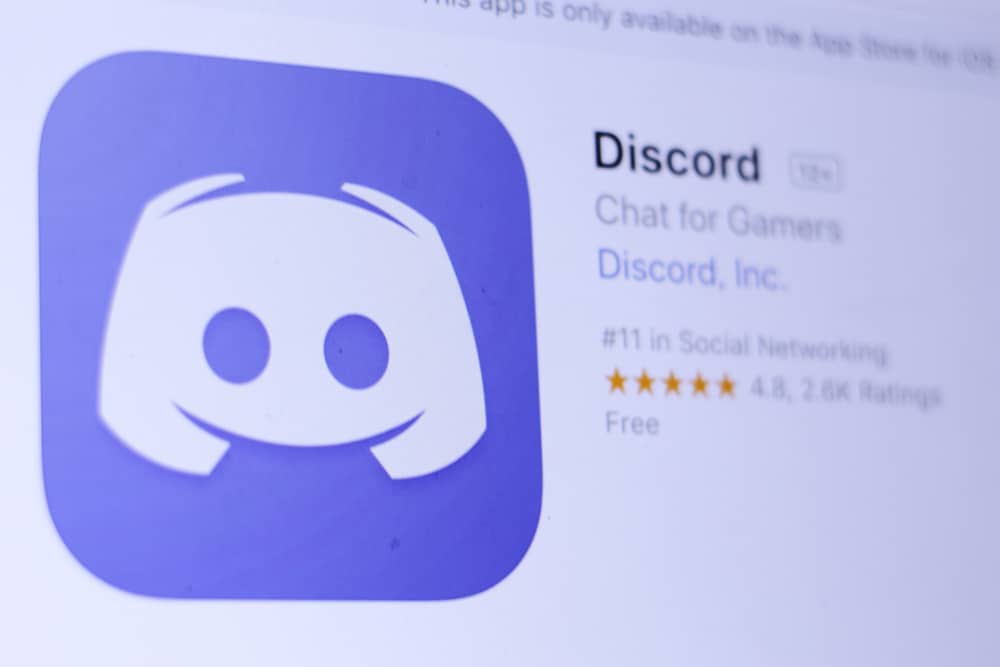 Providing its users with the liberty of customizing their profile pictures is just one of the many exciting features Discord offers.
However, many users have complained about their GIF profile pictures needing to be fixed on Discord which makes this feature somewhat redundant.
So, why does your GIF profile picture not work on Discord?
Your GIF profile picture is not working on Discord because of the following reasons:
1. The file size is big
2. You are a nonuser of the subscription model
3. Mismatched file extension
4. Unstable internet connection
Even though this app is quite famous among gamers and live streamers, it has shortcomings in this area.
Your GIF profile picture is not working because of something as serious as a software bug or as minimal as unstable internet connections.
For your ease, this article will cover reasons why your GIF profile picture is not working, along with quick fixes to the problem.
Reasons Behind Your GIF Profile Picture Not Working
Before troubleshooting, you must know the primary areas of concern that might stop your GIF profile picture from working. Here are a few reasons why your GIF profile picture is not working.
Problem # 1: File Size Being Too Large
In the case of Discord, users can take advantage of a specific limit on the file size. This limit does not exist for those users who have associated themselves with the subscription model of Discord.
You keep getting more privileges as you upgrade your subscription.
Your GIF profile picture size needs to be under 8 MB if you want it to function smoothly. If the size exceeds 8 MB, it will fail to function even if you successfully upload the GIF.
Problem # 2: Nonuser of the Subscription Model
Another reason your GIF profile picture is not working could be that you still need to sign up for their subscription model.
You need to be a part of their "Classic Subscription" at the very least, or else your avatars and GIFs will not work in the free model.
Problem # 3: Mismatched File Extension
For every application, the acceptability in terms of file extensions may vary. A file extension acceptable on applications like WhatsApp or Facebook might not be compatible with Discord.
Nowadays, GIFs are saved in a new file extension called "WebP." To date, Discord has been unable to align itself with this type of file extension, due to which the GIF option does not show up at the upload time.
Problem # 4: Unstable Internet Connections
This might seem pointless in some cases if the previously mentioned problems cannot be identified.
However, this usually is the go-to cause for the failure of GIF profile pictures.
This not only creates problems with playing the GIF, but even when uploading it, the user might need more buffering and delays. The file itself might get corrupted.
Solutions To Make Your GIF Profile Pictures Work
Fixing this issue behind your GIF profile picture not working takes time. The solutions mostly relate to the application and its settings, making things easier.
Below are all the solutions to make your GIF profile pictures work on Discord.
 Method # 1: Reducing Motion
The steps differ depending on your device.
On iPhone
It must be noted that this solution is only feasible for iPhone users:
Open the Discord app.
Tap on the profile picture to open User Settings.
Tap on "Accessibility."
Switch off the "Enable Reduce Motion" option.
On Android
Android users would have to follow the steps given below:
Open the Discord app.
Tap on your profile picture to open User Settings.
Tap on "Accessibility."
Under "Reduced Motion," turn off the "Sync with Device Settings" toggle.
Method # 2: Installing Discord Again
This needs to be done in case the issue is with the application's software. This can fix your problem for both iOS and Android users.
Follow the step-by-step guide given below to get a clearer understanding of reinstalling Discord:
Open your start menu.
Search for the "Control Panel" and click on it.
Click on "Uninstall a program" under "Programs."
From the list, locate "Discord" and right-click on it.
Click on "Uninstall."
Or locate the Discord app on your home screen, long-press on it, and select Uninstall.
Method #3: Log Out and Log In to Discord
The Discord server sometimes doesn't properly sync your GIF profile picture. The result is that your GIF profile picture is not working correctly.
The simple solution to this profile is to log out from your Discord account. After a few seconds, log in again.
Conclusion
It has been established that fixing the issue of your GIF profile pictures not working on Discord is not something to be worried about.
Minor application software problems or environmental changes, such as unstable interest connections, can cause this problem.
The solutions mentioned in this article should be considered before deciding on troubleshooting problems.
These are not only budget-friendly but are also time effective.
We hope you are now able to see your GIF profile picture correctly.