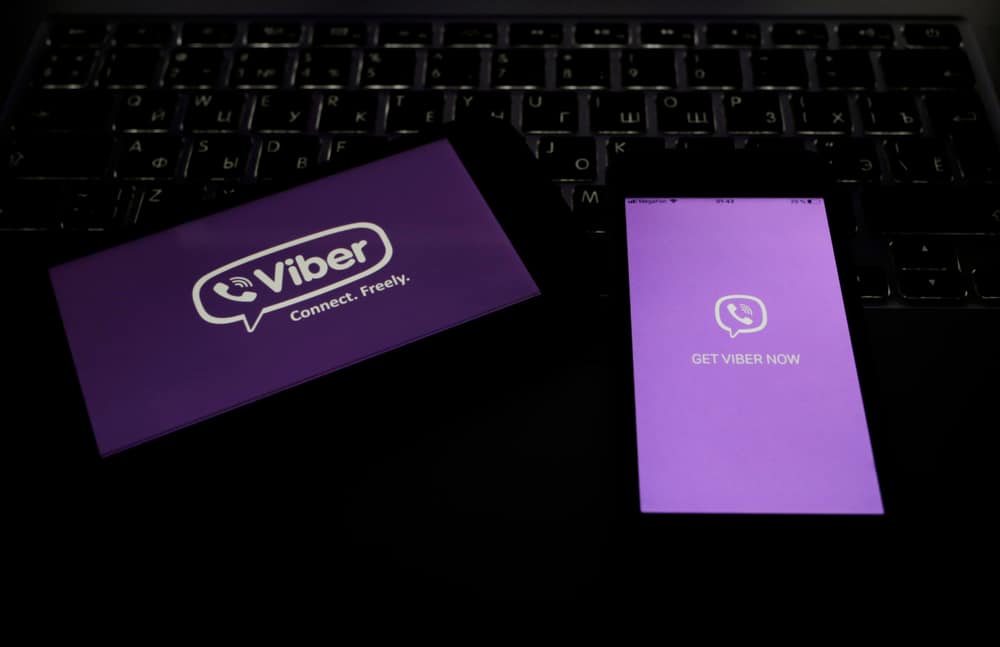 Viber is a messaging alternative that has been preferred over Telegram and Messenger, especially by people from Russia.
The app has proved suitable for secure communication, but a common issue that many people have is having to share their phone number when creating a Viber account.
The main concern is how they can create Viber without providing their real phone numbers.
In this guide, we will explain a better way of achieving that!
It is possible to create a Viber account without providing your real number, but you must provide an alternative number. If you have a friend, you can use their phone number, which is better, but if not, you can purchase a number from trusted sources ad use it to open Viber. 
Viber is a suitable messaging application, but the fact that it requires a phone number to open it has made a few people shy away from using it. In this guide, you will learn how to use a fake number to get a Viber account and highlight important information regarding the usage of Viber. Let's start!
Why Does Viber Require a Number to Open an Account?
Viber is like any social media platform we are used to, like WhatsApp or Facebook. When opening a Facebook account, a phone number is a requirement to send a code you can use to activate your account. In the same way, Viber requires a phone number to send you a code you will use to activate your account.
Once your account has been created and verified, you can log into the Viber account using several devices without a problem.
When you provide a phone number when creating a Viber account, a verification code will be sent to the number.
Once you provide the code sent to the number, your account will be active.
Moreover, Viber requests to sync your contacts to help you connect with others on your contact list.
Will Viber Show My Phone Number to Everyone?
Viber works the same way as WhatsApp.
When you are joined to groups, everyone in the group can see your number.
Everyone you chat with will see your number, including members of the groups you have joined unwillingly.
Unfortunately, the app does not provide a way of hiding your phone number from people you share groups with or have interacted with.
Thus, only those you are in groups with or have texted will see your number on Viber.
How To Use Viber with Fake Number
Many people have never been comfortable submitting their phone numbers when creating social media platforms. The security issue has influenced this because when you give out your real data, it can be exploited by hackers.
When creating a Viber account with a fake number, you must have access to it so that you will see it when a code is sent.
If you don't have a fake number, you have the two alternatives below.
Method #1: Buy a Fake Number
Buying a fake number is one of the ways you can use when you want to create a Viber account without providing your real number.
You can buy the number from many sites, but for this guide, sms-man.com will be used.
The website offers trusted phone numbers you can use, but you must pay some amount for their services.
Download Viber and install it.
Open sms-man.com and register an account.
Navigate to the "Payment" tab, and pay for a number.
Open the main page, and select Viber.
Choose a number from the list and confirm you want it by clicking the "Get" button.
Tap the "History" tab to copy the number.
Apply for a Viber account and enter the number you copied earlier.
Open sms-man.com and choose "Get an SMS".
Copy the code sent and use it to verify Viber.
Alternatively, if you don't want to spend any money, you can try opening Viber using a fake number you search online, as explained below.
Method #2: Google a Fake Number to Open Viber
If you don't want to spend money to buy a fake number, you can search for fake online numbers and use them.
This method may not be suitable because sometimes you may find a number you have chosen has been used too many times or blocked.
But you can try it and see if you can find a fake number that has not been used and open your Viber account.
Conclusion
If you are stuck on using Viber with a fake number, this guide has explained two effective ways of getting Viber using fake numbers!