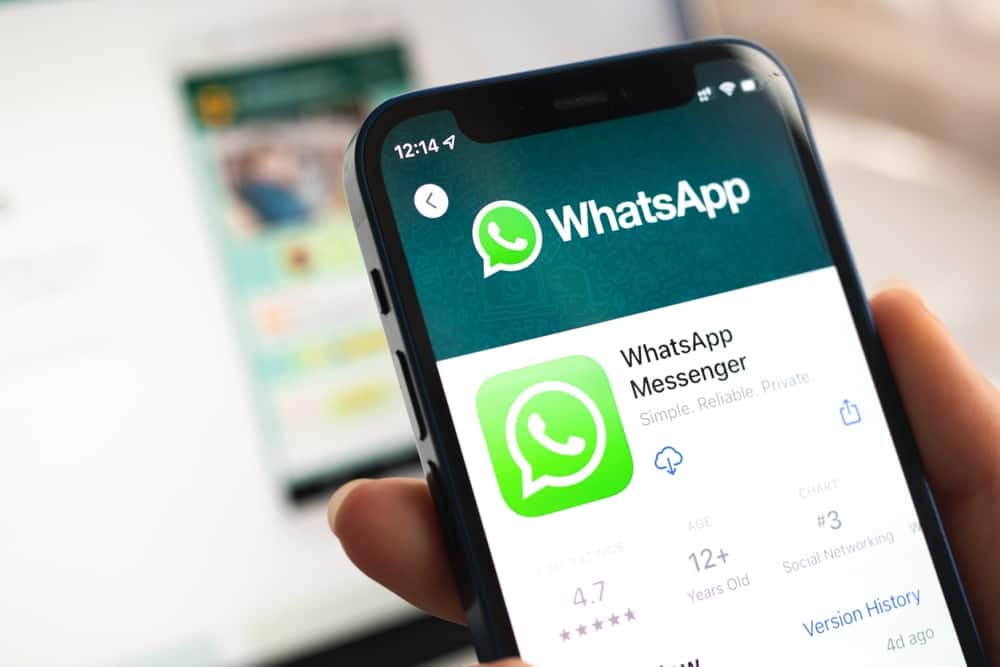 There's nothing wrong with making phone calls or texting messages to keep in touch. However, many people worldwide prefer using WhatsApp to make calls and send messages.
Staying in touch with loved ones is now easy, which begs the question, 'Why is WhatsApp free?'
WhatsApp is free because its parent company, Facebook (Meta), believes that consumers would communicate effortlessly with businesses through the messaging app, and these businesses would pick up the cost.
You can download WhatsApp for free from the Play Store or App Store, depending on your smartphone's operating system. The messaging app uses your device's internet connection to send unlimited messages, videos, audio files, and pictures.
We will briefly summarize WhatsApp, why it's free, and how the platform generates revenue.
An Overview of WhatsApp
Jan Koum and Brian Acton founded WhatsApp in 2009 due to the pricey SMS services at the time. The messaging app allows users to get in touch with those in their contact book who also have WhatsApp installed on their devices at zero cost. WhatsApp is available for Androids, iPhones, and desktops.
Facebook (Meta) purchased WhatsApp in 2014 for a whopping $19 billion. By March 2022, the messaging platform had over 2 billion, monthly active users. It is Meta Platform Inc.'s second-biggest property, surpassing Facebook Messenger and Instagram by a large margin.
How WhatsApp Used to Make Money?
WhatsApp used to make money $1 at a time. Before Meta started running the freemium model, WhatsApp used to cost up to $1 to download and install in some countries.
Some countries could download and use the messaging app for free for the first year. But subsequent years cost $1 for continuous usage of WhatsApp. In simple words, WhatsApp had a subscription model that did remarkably well. At its peak, the platform had about 700 million users globally.
It is, therefore, safe to assume that WhatsApp generated an estimated revenue of $700 million annually at that time.
However, in January 2016, Facebook stated that since WhatsApp was monetized in an incredibly limited fashion, the messaging app may not generate meaningful revenue. This was revealed in a 10-Q filing, a subtle hint that this strategy was about to change.
Shortly after the revelation, WhatsApp announced that the messaging application would now be free to use, and the subscription model has been dropped. This was how the era of subscriptions for WhatsApp came to a glorious end.
The company wrote that there would be no in-app ads. However, several tools that allow users to use WhatsApp to communicate with organizations and businesses will be tested.
The primary goal was to have individuals communicate seamlessly with their airlines, banks, etc., via the messaging app while businesses pick up the bill. Today, WhatsApp has more than 2 billion users sending over 100 billion messages per day.
WhatsApp Founders Left Meta Platforms, Inc
Both Jan Koum and Brian Acton left WhatsApp due to disagreements with Meta Platform, Inc. over how the messaging application would be monetized and user data safety.
How WhatsApp Makes Money Today?
WhatsApp may still be running its freemium model for regular users. But it has started generating money in 2 unique ways: WhatsApp Pay and WhatsApp for Business. Let's take a closer look at each money-making model.
WhatsApp Pay
WhatsApp Pay is a unique payment feature, just like Payoneer or PayPal. You can send money to family, friends, or even businesses for free. However, the party receiving the money will be charged 3.99 percent for each transaction.
Like other money-sending services, WhatsApp Pay is linked to a bank account where funds are deposited or taken from. However, this unique service is only available in Brazil and India on some specific devices. Plans are underway to expand this service to other countries worldwide.
WhatsApp for Business
Although using WhatsApp remains free for consumers, businesses – irrespective of size – can sign up for WhatsApp for Business and use it as a sales-and-support platform. It has become so successful that major brands like Uber, Wish, and Netflix use the WhatsApp Business API for daily activities.
WhatsApp for Business was initially created to help businesses provide quick responses to customer queries, etc. Companies could respond to the questions for free if done within 24 hours. However, WhatsApp would charge businesses for every delayed response.
The new WhatsApp for Business API applies charges based primarily on a messaging tier. These charges are as follows:
First 250,000 messages = $0.0085 per message
The next 750,000 messages = $0.0083 per message
The following 2 million messages = $0.0080 per message
The next 3 million messages = $0.0073 per message
The next 4 million messages = $0.0065 per message
The following 10 million messages = $0.0058
In other words, the more messages an organization or business send, the cheaper the rate is. WhatsApp for Business also offers users various tools that businesses can use for measuring metrics and accessing company insights.
WhatsApp Financial Statement
Meta Platforms, Inc. does not make WhatsApp's financial statements public. However, Forbes estimated the potential revenue of the Meta-owned messaging platform to range from $27 billion to $29 billion by Q1 of 2022.
Adopting End-to-End Encryption
WhatsApp has come under fire recently from some governments worldwide. These governments and counter-terrorism agencies determined that terrorists used the messaging app, including others owned by Apple, to communicate before and during heinous attacks.
However, these companies did not oblige, leading to the adoption of end-to-end encryption by WhatsApp. End-to-end encryption prevents third parties, including WhatsApp, from accessing data shared on the platform. Only the sender and receiver have access to messages exchanged on the app.
Conclusion
WhatsApp started with a subscription model when it was launched in 2009. The subscription model was eventually scraped, and the messaging app remains free for individuals. No in-app ads disrupt user experiences, making WhatsApp one of the biggest messaging platforms worldwide.
However, this does not imply that the messaging platform does not make money for its parent company. Meta Platform, Inc. WhatsApp makes money via two unique business models: WhatsApp for Business and WhatsApp Pay. But for most users, it remains a free-to-use messaging platform.