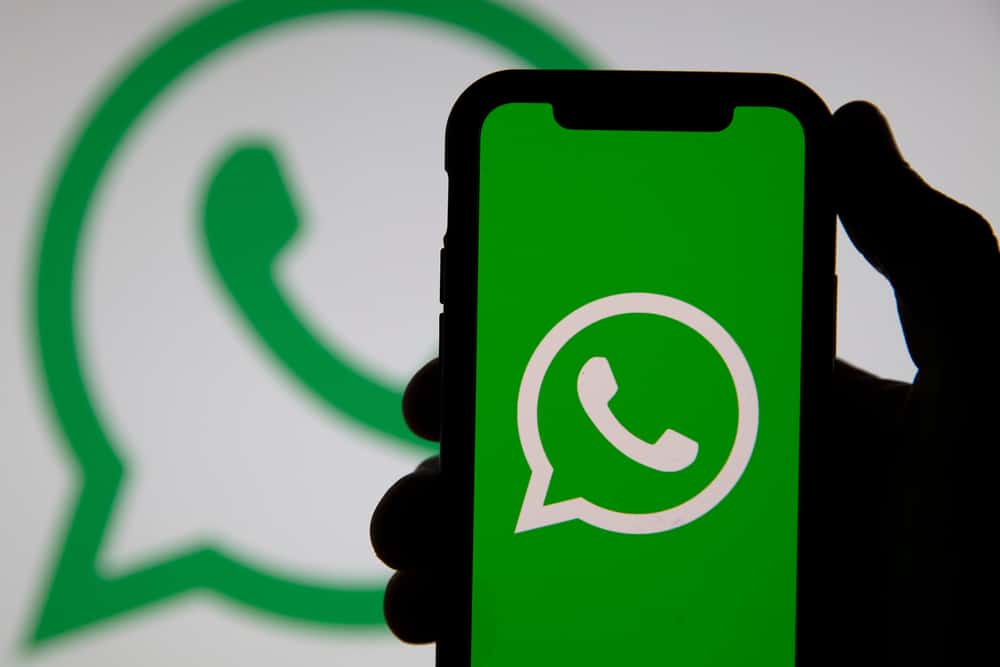 We have seen fake Facebook, Instagram, Twitter, and other social media accounts. So, we know how people disguise their identities and use their fake social media accounts to stalk, prank, or even bully or troll others.
Nowadays, people even create fake WhatsApp accounts with fake phone numbers. WhatsApp chats are even reproduced with fake sender and receiver of the conversation.
These activities do not require any elaborate plot to accomplish. Allow us to tell you how to create a fake WhatsApp.
First, generate a fake phone number from any app like Line2, 2ndLine- Second Phone Number, Hushed, Burner, TextNow, etc. Next, sign up on any of them with any email id. Then, enter your desired country code (usually apps allow the USA or Canada), and select a fake phone number from the list. Now, finish the registration of your WhatsApp account by inserting the fake phone number on WhatsApp and generating the OTTP on your fake phone number.
This article will be particularly interesting for all those who want to prank their friends with their fake WhatsApp accounts. 
Why Create a Fake WhatsApp Account?
Sometimes when people want to scam others to look more reliable and credible, they use foreign numbers on WhatsApp to send unsolicited messages. 
For example, a Chinese company sending you its product catalog using a USA number on WhatsApp to appear as a US-based company would seem more credible with its US number than the Chinese one.
Naturally, you would trust a US-based company more than a Chinese company.
Not every intention behind creating fake accounts is pure evil.
Some people use fake numbers on WhatsApp when they do not want to reveal their original number to unknown people to protect their identities. 
Let's suppose you run an online business and do not want to get messages from your customers on your personal number as you want to separate your business from your personal life.
One way is to get a new cellphone with a new SIM card and use that number for business. The other easier route would be to get a fake phone number through any app and use it for WhatsApp.
Similarly, if you are on a dating app and do not want to give someone your phone number as a caution, then you can give your fake number. You can get rid of your bogus number as soon as someone becomes a creep. 
It is an uncomplicated feat to create a fake WhatsApp account generated via some fake virtual number. In the past, burner phones were quite a thing to perform such baloney tasks for you.
Now, we do not need to buy burner phones as we have Apps for such coups.
We do not want anyone to use this guide for malicious purposes. We intend to help people who do not want to showcase their real numbers for privacy reasons or to protect their identities. 
Creating a Fake WhatsApp
Let's begin with an app on Google Play Store to generate a fake number for WhatsApp. Here, we are using 2ndLine – US Phone Number from the Google Play Store.
If you do not find this app on the Google Play Store in your country, then you can download the APK and install it on your device directly.
Method #1: Use 2ndLine on Android
Follow these steps to create a fake WhatsApp using the 2ndLine app on your Android device:
Launch the 2ndLine app and Sign up. You can use any email address since the app does not need email verification.
Grant any permissions required.
In the next screen, enter the USA or Canada area code to generate a fake phone number.
Select the fake number from the list.
Open WhatsApp and enter the number generated above.
WhatsApp will send the verification code to your fake phone number.
Go to the 2ndLine app and look for the WhatsApp message there.
If you do not receive the message, then request a call.
Enter the verification code and enjoy your new WhatsApp with your untraceable phone number.
You can also use TextNow, Burner: Text + Call + Message, Hushed-2nd Phone Number, or Line2 Second Phone Number Apps to generate fake phone numbers on iPhone or Android devices.
Generally, these apps offer free trials in the USA and Canada, while other countries need to buy a subscription package.
If the Burner or Hushed apps are unavailable in your country on iPhone, then you can change your region to the US or Canada in the account settings in the App Store.
Method #2: Use Line2 on iOS
Here's how to use the Line2 app to create a fake WhatsApp on an iOS device:
Go to Apple App Store and download the Line2 app.
Set up your account with your name, email address, and password.
For verification, enter your phone number.
Select your desired country from the list to generate the phone number (do not use the current location option).
Select the desired number from the list and copy it.
Open WhatsApp and enter the number.
Go back to Line2 to get the verification code.
Enter the code and enjoy your fake WhatsApp account.
There is a 7 days trial on the Line2 iOS app, after which you must buy the subscription. For some countries, Line2 does not offer a free trial, so to use the app, you have to subscribe first.
Method #3: Use a Website
Follow these steps to use a website to create your fake WhatsApp account:
Go to temporary-phone-number.com on your web browser.
Scroll down to find the phone number from any country that intrigues you, then click on it.
Enter the phone number to WhatsApp.
Go back to the website and find the message from WhatsApp; copy the code.
Enter the code to WhatsApp and start using your fake account.
This method will require extreme patience as not all the numbers will work as might be taken. So keep trying until you find the one that works.
Pranking Your Friends With Fake WhatsApp Conversations
You can prank your friends by creating fake WhatsApp conversations with a celebrity or the coolest guy/girl in your school if you follow this guide:
Go to fakewhats.com/generator on your browser.
Enter the relevant information of the recipient (hypothetical) in the "Phone Settings" tab like name, profile picture, and time of the message.
Go to the "Messages" tab to type the message sent and received. "Grey Bubble" switch options will help you create the message you want to receive from anyone, while the "Green bubble" options will help you curate your reply. You can also insert pictures to create multimedia messages.
Enter the timestamp.
Select the message status (delivered or seen), and click on the "Add to Conversation" button.
Continue the same process to add more messages to the conversation.
Scroll down to see the preview of the information added by you above on a mobile phone dummy screen.
Tap on "Download Image" to download it and forward it to your friends as a screenshot of your fake conversation with a particular person.
You can also use apps like Fake Chat Conversation – Prank on Android or WhatsUp Prank Chat on iOS to create fake WhatsApp conversations.
Conclusion
If you are uncomfortable giving your actual number to anyone online, perhaps your customers or someone you found via an online dating app, then you can create a fake phone number and use it to make a fake WhatsApp account.
There are tons of apps available on Android and iOS that can help you. Try any of the apps and protect your identity from strangers online.