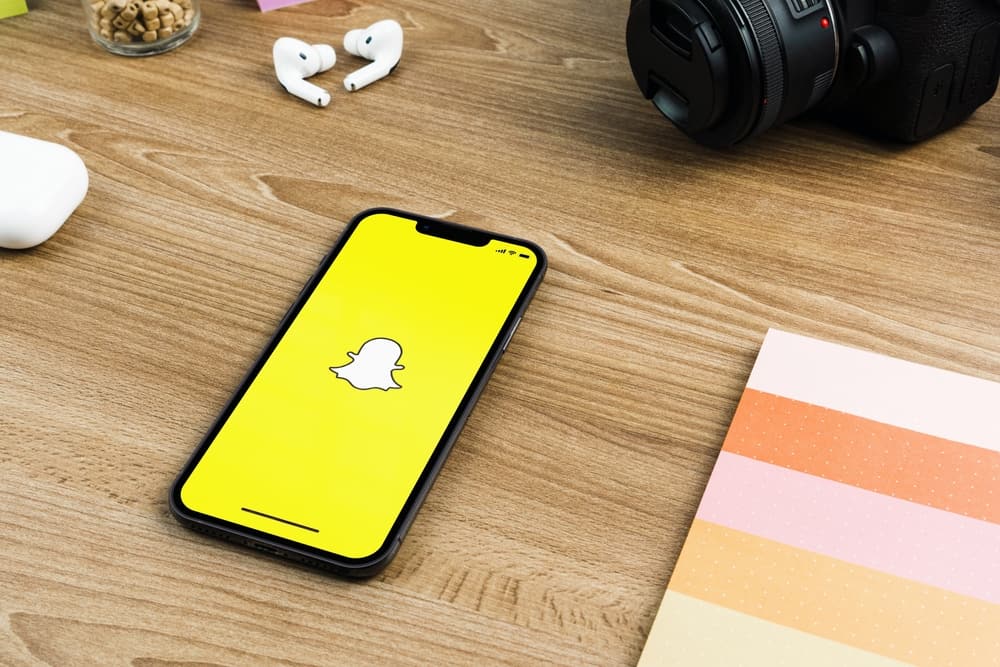 Snapchat is one of the popular instant messaging services that has taken the world by storm. Gen Zs and millennials are the people that use it the most. Along with the use of Snapchat, the use of various acronyms has also increased. If you use Snapchat and want to know about these acronyms, read ahead!
LMS is one of the widely used slang on social media websites like Instagram, Facebook, Snapchat, and more. LMS stands for "Like My Status" and is used by individuals to get maximum engagement from their online community.
If we analyze Snapchat, there are a lot of acronyms used on it. We will help you explore some of the frequently used ones! Let's begin with the star of the show, LMS!
What Is LMS?
LMS is one of the countless slang or acronyms used on various social media websites. The key motive of users behind adding LMS to their status is to enhance the engagement of their posts.
Other than that, LMS can also be used to promote any product or service in exchange for some kind of reward. For example, someone can post "LMS, and you will see some of the funny pictures that I took this weekend."
How To Like the Post on Snapchat?
Now, some of you might be pondering about how to like the post? Well, it is an obvious dilemma! Here is how!
Whenever a user posts a picture or a video on their Snapchat spotlight, it is visible to the public. Here the users get the chance to get likes on their posts. As the post also allows the users to add text and hashtags, one can add the LMS or Like My Status slang on it to get maximum engagement.
Once you press the heart icon on the screen, you will get to see that person's content in your spotlight feed.
Spotlight Favorites
When you tap the heart icon in Spotlight on Snapchat, those posts are saved in the "My Spotlight Favorites" section. You can view them by clicking on your avatar icon followed by "My Spotlight Favorites." Your spotlight favorites only stay there for 30 days!
Insightful Examples of LMS
You can use the slang LMS in various ways. Let's take a look at some of the best examples to understand what "LMS" means on Snapchat!
LMS With TBH
TBH is a commonly used slang on social networks such as Snapchat and Instagram. It means "To Be Honest," which is often added to the end of a post or comment to ask someone for feedback or appreciation in an honest way.
When it is used with LMS in a way like "LMS for a TBH," it means that the user who posted the status is willing to provide an honest opinion of your profile if you like their status. It is an excellent way to garner likes as it is a win-win scenario.
Giving a Reason for LMS
If you want to gather opinions about something, you can use this way of LMS. For example, if you want to know who liked the latest Batman movie, you can post a picture along with the caption, "LMS if you liked The Batman."
The number of likes will surely help you gather opinions about the movie.
Rewards for LMS
Rewards are the best and fastest way to increase engagement and likes. How?
If you post a video with a caption such as "LMS and you get to see a lot of funny videos like this," you will get better engagement, provided your video is actually funny.
How To Use LMS?
The use of LMS is easy, as discussed above. However, it may not work the same way for everybody. To get users to like your videos and status, you must ensure that they are interactive enough. Moreover, you need to study the examples carefully to understand how you have to present your spotlights.
Conclusion
LMS is an important part of the social media world. It is one of the many slangs used to increase engagement on posts. If you use it correctly and carefully, you can get a lot of likes on your post.
However, ensure that your content is engaging enough before using LMS! This is all about "What Does "LMS" Mean on Snapchat."