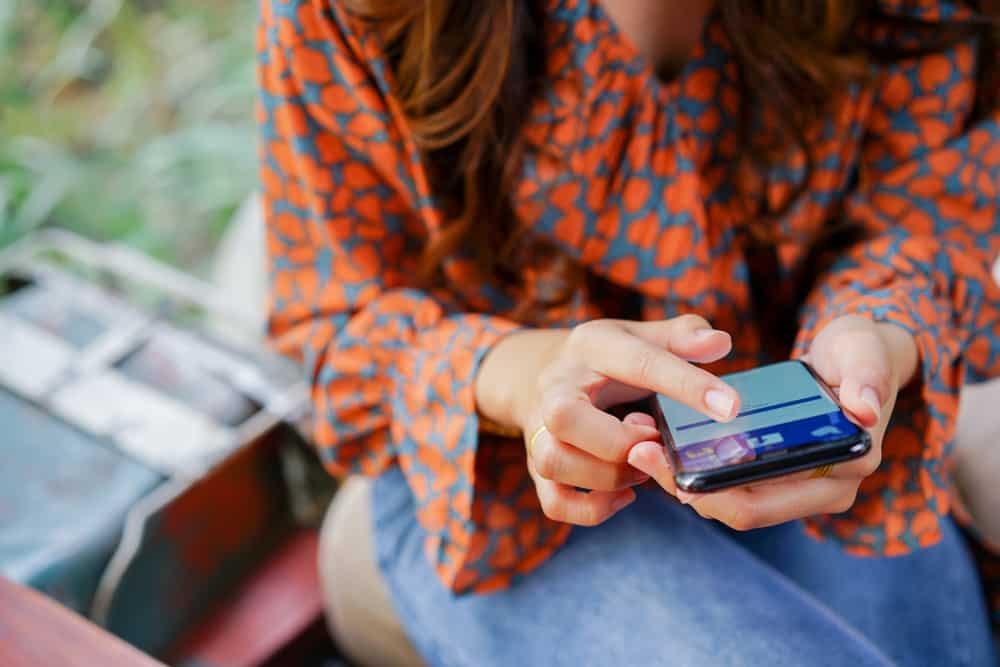 One of the reasons Facebook is one of the most popular apps in the market is that its developers have mastered the art of making users addicted to scrolling through their timelines.
While the aforementioned is not necessarily bad, your data might quickly deplete if you use the app.
So, why is Facebook using so much data?
Facebook tends to use a lot of data because its default setting is designed to display images in the highest resolution possible. Also, all videos on your timeline will auto-play in high resolution, regardless of size.
In this article, you will find information on how to limit Facebook's data consumption, among other things.
Overview of Facebook's High Data Usage
If you use mobile data for internet connectivity, chances are every time you check your data usage statistics; Facebook is among the top users.
While there are a lot of contributing factors, such as your device's settings and the service provider, the main reasons are undoubted:
Facebook auto-plays all videos in HD quality hence draining data.
Facebook loads and uploads all your images and videos on your timeline in the highest resolution your device can support.
Facebook's response to customers complaining about their high data usage was to introduce an accessible Facebook mode for all Android users, which doesn't consume much data.
After opting into this feature, you can choose the "Text only" mode, which means you can see all texts and captions but cannot view videos and images.
If you get tired of only viewing the texts, you only need to press the "See photos" option on the top right of your screen to return to normal.
How To Control How Much Data Facebook Uses?
Mobile data may not seem like a considerable expense, but the moment you compound how much you have spent throughout, say, a month, you will realize that it's pretty pricey.
It's for that reason that many people opt for Wi-Fi connectivity.
Below are a few ways you can minimize how much data Facebook uses.
Method #1: Disable the Video Auto-Play Feature
As stated above, one of the main reasons Facebook uses a lot of mobile data is because it auto-plays videos.
Here is how to disable the feature in question:
Open the Facebook app on your mobile device.
Tap on the menu tab.
Tap on the settings icon located at the top.
Select "Profile Settings" and tap "Media and contacts."
Select "Never autoplay videos" under "Autoplay."
Method #2: Turn On the Data Saver Mode
Facebook users can use the data saver mode to reduce the amount of data that Facebook uses.
To do this, follow the steps below:
Open the Facebook app on your mobile device.
Tap on the menu tab in the right corner.
Tap on the "Settings & privacy" option.
Select "Cellular Data Usage."
Tick the "Data Saver" option under "Video quality."
Remember to turn this feature off when you are connected to WIFI.
Method #3: Opt To Use Facebook Lite
Facebook has a slimmed-down version of itself called Facebook Lite. You might be wondering why Facebook released a similar version of itself; well, here is why:
Facebook Lite uses significantly less data.
Facebook Lite uses consumes uses up less RAM and CPU.
Facebook Lite needs less storage than the original Facebook.
Despite the above significant differences, Facebook Lite offers almost all the features provided on Facebook. The only notable differences are the interface many people find jarring, and the fact that it's still unavailable for iOS users.
If you need to download Facebook Lite, here is how:
Go to Google PlayStore on your Android device.
Search for "Facebook Lite."
Tap on the "Install" button.
Tap "Open."
Log in with your credentials.
Method #4: Upload Lower Quality Videos
As you will quickly notice as a regular Facebook user is that it's pretty addictive. Therefore, you will be tempted to share pictures, videos, etc., regularly.
Considering that most videos are high quality with today's devices, it will save you lots of mobile data if you reduce the quality.
Conclusion
Most people these days are heavy social media users, especially of the Facebook app.
As an avid user of Facebook, it's normal to feel like your data is depleting too quickly.
Hopefully, this article carries the ideal solutions to save you from spending too much money on mobile data regularly due to one app.
FAQs
How much mobile data does Facebook use in an hour?
The data you will use depends on factors such as the content you consume, your phone's settings, etc.
Do I need a lot of mobile data to open links found on Facebook?
The browser and the content will determine the amount of data spent on opening the links that the link leads to.
Is Facebook Lite better than Facebook?
Facebook and Facebook Lite are basically the same things as they have similar features; the difference is Facebook Lite is designed to take up less space and data. So the app version you deem better will depend on your preference.
Can I stop Facebook from using my mobile data on iOS?
Yes, you can. Here is how:
1. Open the Settings app on your iOS device.
2. Scroll down to "Facebook" and tap on it.
3. Toggle off the button next to "Mobile Data" and ensure its color is gray, which means it's off. Henceforth, you need Wi-Fi to operate the app.