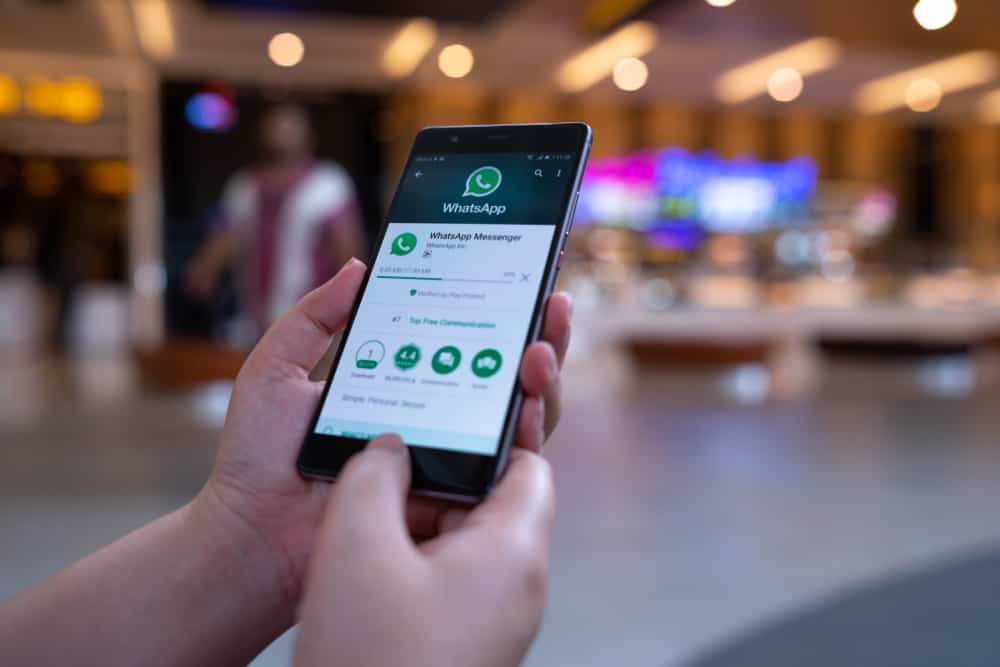 Are you getting the annoying error hindering you from making a WhatsApp call, yet you are not on another call?
WhatsApp allows making one call at a time, but many users have reported facing errors with their WhatsApp showing they are on another call, yet that's not the case.
If you, too, are getting this error, worry less, as there are different tricks to help eliminate it. Stick around for more tips and tricks.
If you are getting an error that you are on another call, you are trying to make a WhatsApp call when you are already on an active call. However, if you get the error yet are not in any call, an issue is affecting your WhatsApp. It could be that the cache is corrupted, a bug with the WhatsApp version you are using, problems with storage, or other technical glitches affecting the normal working of WhatsApp.
We will explain different reasons why your WhatsApp is giving the error that you are on another call. Moreover, we will present various tricks to help eliminate this error, allowing you to make your call smoothly.
Why Does WhatsApp Say I Am on Another Call?
WhatsApp is the most widely used messaging platform. It offers different communication options, including texting and calling. You can use WhatsApp to audio or video call your loved ones. Besides, there is an option for group calls.
The best part about WhatsApp calls is that no charges are incurred as the call is made via the internet.
You can quickly use the below steps to make your WhatsApp call:
Open the WhatsApp application.
Open the "Calls" tab.
Tap the phone icon in the bottom right corner.
Tap the video or audio call option next to the target person.
Your WhatsApp call will be initiated, and the receiver can accept or reject the call.
With the simple steps for making a WhatsApp call, why are you getting an error that you are on another call? Here's the kicker, WhatsApp only permits one call at a time.
So, the obvious explanation is that you are already on another WhatsApp call, and WhatsApp can't make the second call. If so, it will raise the error.
However, what explains the error if you are not on another call? First, it could be an issue with a corrupted WhatsApp cache and data, affecting WhatsApp performance.
Still, it could be a technical glitch from an outdated WhatsApp version or inadequate space on your phone. Whatever the cause is, we will offer different tricks you should use to resolve the error.
How To Fix the WhatsApp Error That You Are on Another Call
When you get hindered from making your WhatsApp call, there are different tricks you should use to bypass the error.
Fix #1: End the Active Call
If WhatsApp shows that you are on another call, start by verifying if you have any active individual or group calls. Open your WhatsApp and check for any ongoing calls on the Calls tab.
If you find an active call, end it to allow you to make another call. If there is none, try other fixes.
Fix #2: Restart WhatsApp
Often, WhatsApp will have different glitches affecting its performance. If you have no active call, it's likely a minor glitch with WhatsApp.
In that case, close the WhatsApp application and open it from your launcher. You can then try making your call and see if it goes through.
Fix #3: Update WhatsApp
When you have an outdated WhatsApp version, it may face bugs causing the error you are facing when trying to make your call.
So, open your Play Store for Android or App Store for iOS and update your WhatsApp. Once updated, try making your call and check if that solved it.
Fix #4: Clear Cache
Open WhatsApp on your phone's settings and clear its cache under the storage section. Restart your phone and try making your WhatsApp call.
Fix #5: Clear Storage
If you have junk files on your phone, clear them to clear adequate space for the application to run smoothly. You can clear unnecessary applications of large files, then try making the call again.
Conclusion
WhatsApp will raise the "you are on another call error" if you have an active call and try making another.
Still, other factors can bring about the error; we've discussed them and their fixes in this post.