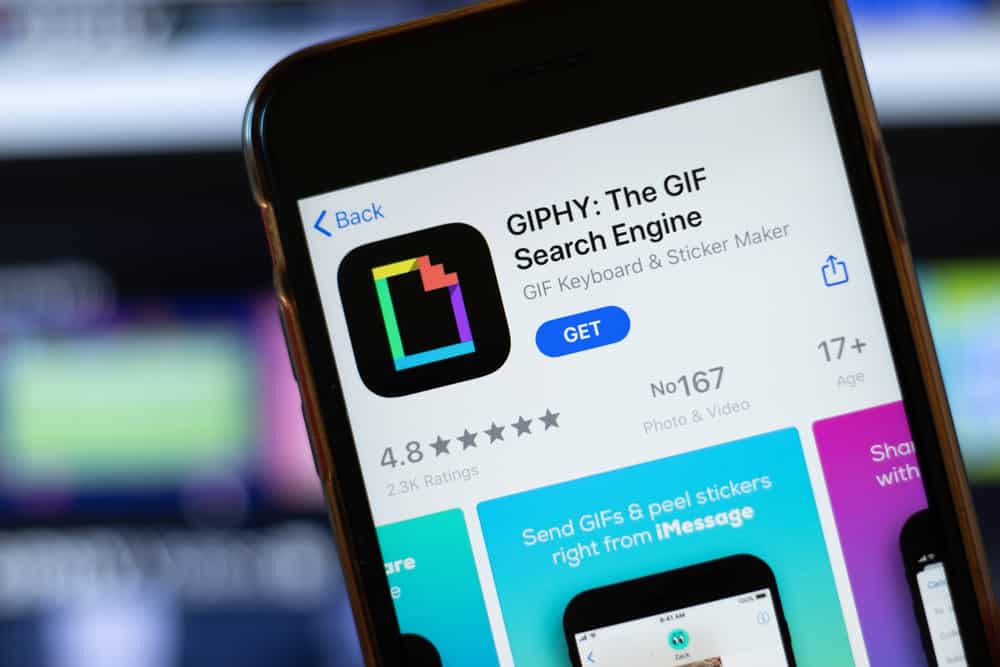 Slack is a popular platform that allows teams to communicate and share information in real time. With features like instant messaging, file sharing, and easy integration with other tools and services, Slack is preferred by many business owners. With Giphy, you can integrate fun GIFs and animation into your conversations. How do you use Giphy in Slack?
After integrating Giphy into your Slack platform, navigate to the conversation of your choice and type in "/Giphy." Type in a prompt for the GIF you wish to send and click on the send arrow. When you have found the desired GIF, click "Send" button below the GIF.
This article will explain how to integrate and use Giphy on Slack. You will also learn how Giphy content rating works and how to set it up.
Using Giphy on Slack
Giphy is a fun platform that helps to bring different media content to conversational platforms. They host content like GIFs, Stickers, Arcades, and other clips that can make communication fun. The Giphy platform has over 10 billion pieces of content and is compatible with social media platforms such as iMessage, Facebook, Instagram, TikTok, Slack, etc.
Giphy is a great way to spice up your conversations on Slack. To use Giphy on Slack, you first must integrate the Giphy app into your Slack app directory. Then use a simple command to activate the platform.
How To Integrate Giphy Into Slack
Integrating Giphy into Slack is the first step to having usable GIFs on your Slack platform. This process is simple and requires an internet connection.
Here is how to use Giphy on Slack:
Open the Giphy page in Slack App Directory.
Make sure you are signed in.
Click "Add to Slack button."
Next, click "Add Giphy Integration."
Review the settings and click "Save Integration."
How To Send a GIF Using Giphy on Slack
Once you successfully integrate Giphy with Slack, you can use the platform seamlessly in all Slack conversations. You can send GIFs in private conversations or group conversations.
Here is how to send a gif on Slack using Giphy:
Launch Slack.
Navigate to the conversation.
Type in /giphy.
Type in a prompt for the gif.
Click on the send arrow.
Click on "Shuffle" to change GIF.
If you found the GIF you want to send, click the "Send" button below GIF.
Once you have done this, the gif will automatically be sent to the contact.
Modifying Giphy Rating on Slack
Giphy's content rating determines the kind of content you can send on the Slack platform. When you type in a command, Giphy randomly produces a clip, and modifying or setting up a Giphy rating restricts some content from your professional platforms.
Here is how to modify Giphy settings on Slack:
Launch Slack.
Click on the "Browse Slack" option in the left corner.
Click on "Apps."
Select "Giphy."
Click on "Configuration."
Navigate to integration settings.
Choose the maximum rating of GIFs.
Click on "Save Integration."
Giphy Content Rating
Giphy has a content rating system that helps to keep all communication safe. Individual Giphy users are free to upload their clips on the platform; thus, a wide range of content can go against their community guidelines.
Some clips can have heavy sexual suggestions or violence. You may need to restrict the use of specific types of clips on your office Slack platform to avoid cases of harassment or inappropriate behavior. Here are the four levels of content rating on Giphy.
G
Using this content rating, your gifs will always contain acceptable and appropriate clips. These clips will contain no profanity or sexual content, No violence or weapons references, and no display of illegal substances or drugs.
PG
This rating will expose you to commonplace content in public that is not as acceptable. This includes mild profanity and bathroom humor, mild sexual jokes, and violence. They may also display images of tobacco, alcohol, or frightening activities.
PG13
This is the third level of rating that allows for moderate profanity, rude gestures, and strong sexual innuendos. It displays partially covered body parts but no nudity and contains blood and violence. There is a display of drug use and controversial religious figures.
R
This is the last level of Giphy ratings, allowing things that are considered alarming. These include severe profanity and arousing images, cartoons depicting human body parts, and disturbing images from TV and movies. It also features simulated violence and the use of illegal drugs.
In Conclusion
Slack is a great platform for connecting people with the information they need. It is a great collaborative platform that brings teams together and can bring higher productivity to a workforce. You can infuse fun into your formal conversations using GIFs and interesting clips.
Not to worry. You can easily achieve this by integrating Giphy into your Slack platform. The process to accomplish this is outlined in this article.