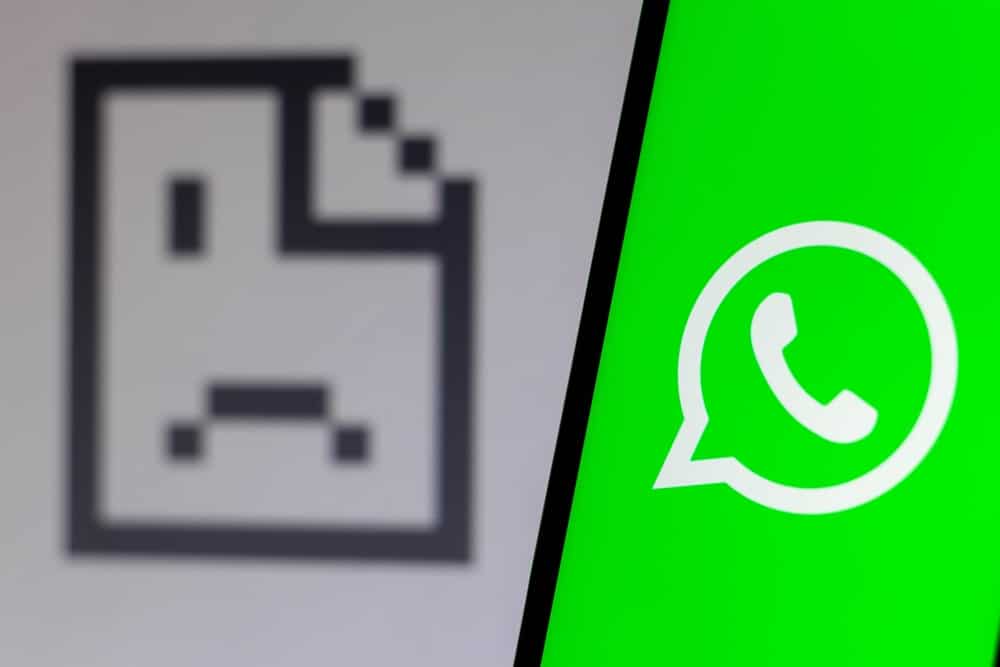 WhatsApp is a free messaging application you can download on iOS or Android.
It is among the most widely used platform, with billions of users globally.
With WhatsApp, you can communicate with friends and families via text chats or calls.
When using WhatsApp, especially for voice messages or calls, you will encounter an instance where the screen goes black, and unless you understand what is happening, it can get confusing.
So, why does your screen sometimes go black on WhatsApp?
WhatsApp displays a black screen on two instances. The first instance is during a voice message, and it does so due to the proximity sensor detecting an object. The other is during a video call, which mainly results from a bug or technical glitch affecting WhatsApp, mainly due to an outdated version or network connectivity error hindering the transfer of packets during the WhatsApp video call.
We will discuss what the black screen on WhatsApp means. Further, we will explain different fixes for the error to remove the black screen and regain a normally working WhatsApp.
Why Does My WhatsApp Screen Go Black?
Have you experienced a black screen on WhatsApp? Many users have reported that WhatsApp turns black at some point when using it, and most users don't know how to bypass this error and regain their WhatsApp.
If you face the same error, worry less, as there are two robust explanations for why you are getting this error. First, the black screen occurs when you receive a voice message and open it to listen.
For this, WhatsApp has a proximity sensor that activates when you bring your phone close to an object like your ear.
When you face this instance, bring the phone close to your ear and press the play button to listen to the voice message despite the black screen.
There is no error with your WhatsApp when it goes black when listening to a voice message.
The other instance is when you are on a video call, and the screen suddenly goes black. If this happens, your video call, which relies on your camera, gets hindered as you can't see the person on the call.
When you find your WhatsApp going black during a WhatsApp call, there is an error, such as an outdated version, a technical glitch, or a network connectivity error.
How To Fix It When Your WhatsApp Screen Goes Black
Many WhatsApp users have experienced the issue of a black screen when switching from an audio to a video call.
When this happens, many users end the video call and start the call again to eliminate the error.
However, there are better approaches to completely fix the problem causing the black screen on your WhatsApp screen.
Fix #1: Change Your Internet Connection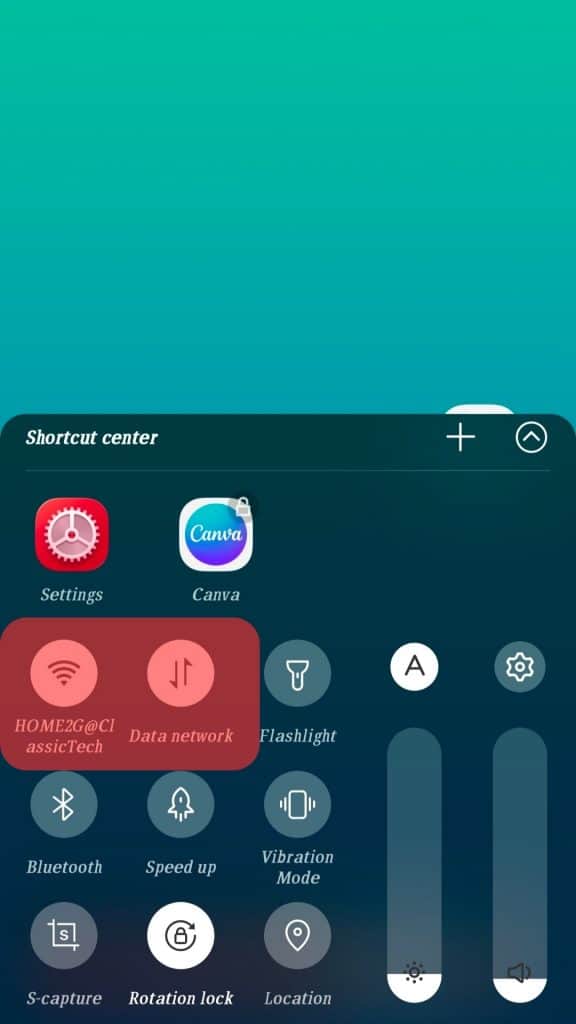 When you experience a black screen, it could be due to a weak internet connection. If you are using Wi-Fi, try switching to cellular data and see if that resolves the error.
Similarly, if you have Wi-Fi and are using cellular data, consider switching to Wi-Fi and check if that fixes the problem.
Moreover, check your internet speed for Wi-Fi. Ensure an active data subscription for cellular data, as WhatsApp must have an internet connection to initiate a video call.
Fix #2: Ensure WhatsApp Can Access Your Camera
WhatsApp must have access to your camera to make a video call. For iOS, open the Settings application and access WhatsApp. Ensure the Camera switch is enabled. If not, enable it.
For Android:
Open Settings and navigate to "Applications and Permissions."
Select "WhatsApp."
Under permissions, ensure "Camera" is enabled.
Fix #3: Restart WhatsApp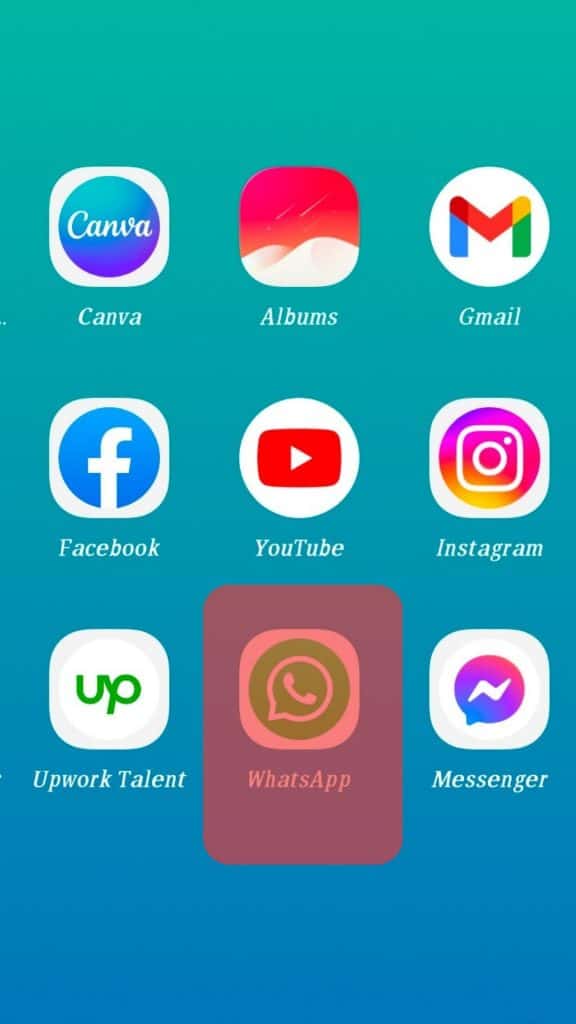 A simple fix for the black screen is to restart WhatsApp. This fix works if the problem affecting your WhatsApp is a simple technical glitch which a simple restart will fix.
After the restart, check if you can make your video call with no error.
Fix #4: Update/Reinstall WhatsApp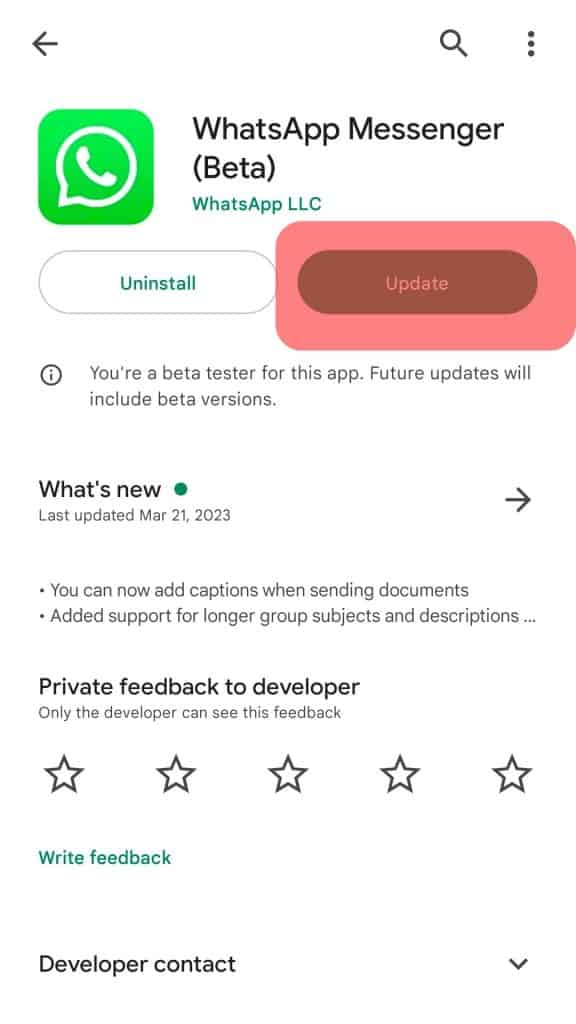 If you've not recently updated your WhatsApp, it could be that your version is outdated or has a bug. In that case, open your Play Store on Android or Apple Store for iOS and update WhatsApp to fix the bug.
Alternatively, you can reinstall WhatsApp and check if that fixes the error.
Fix #5: Disable the Less Data WhatsApp Feature
WhatsApp lets users control data usage with the "Use less data for calls" option.
Follow these steps to disable it:
Open the WhatsApp Settings page and tap "Storage and data."
Disable the option for "Use less data for calls."
You can now make your WhatsApp video call without getting the black screen error.
Conclusion
When you encounter a black screen on WhatsApp, it mainly means your WhatsApp has an error or bug.
Still, it could be due to the proximity sensor that comes into play when listening to a voice message.
We've detailed everything about the WhatsApp black screen and how to fix it.