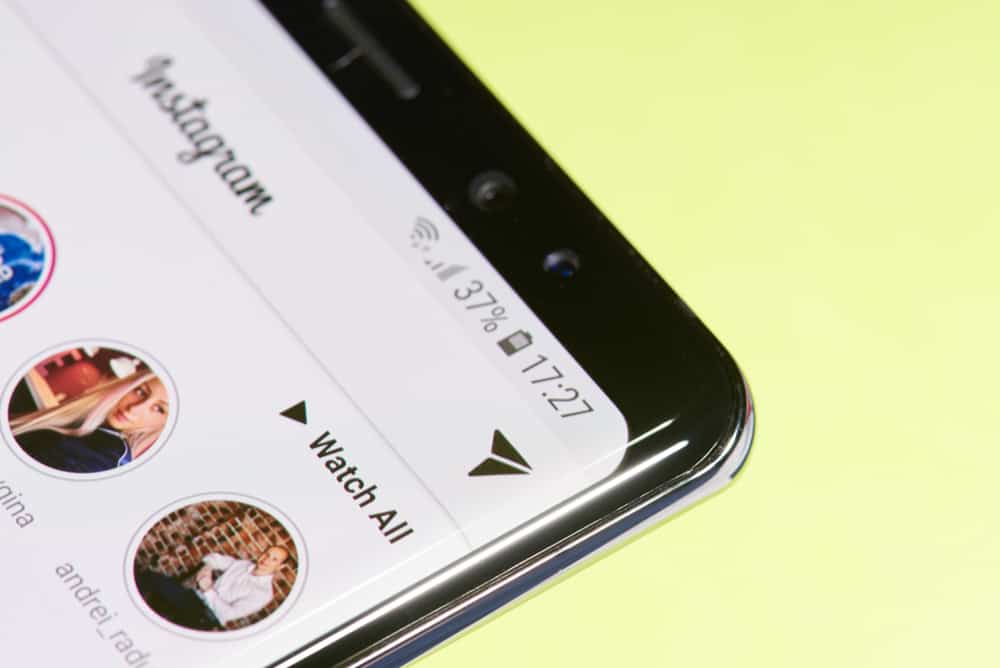 If you remain active on more than three social media platforms at a time, you are likely to receive at least 30 notifications per day.
These can range from increasing followers to your latest photo reaching hundreds of likes.
But sometimes you may wonder why Instagram says you have a message.
You might often receive a DM notification for Instagram. But, on opening it, you might notice no new messages. While it can very well be a glitch, sometimes the actual reasons may not become apparent at first glance. Maybe someone's trying to forward a scam link, or the sender deleted the message.
Thus, it becomes crucial to understand how and why it occurs on Instagram. This article will dwell deep into the possible reasons, letting you decide on the best course of action the next time you wonder why your Instagram says you have a message.
How Does Instagram Handle Notifications?
Instagram creates a notification for the user that corresponds to any of the following events:
Posts, stories, reels, and comments
Following and follower updates
Live and IGTV from the accounts you follow
Direct messages
Changes to your Instagram terms of use
Additionally, the app makes it highly customizable to let you choose which notifications you wish to receive, if at all.
There is even an option that mutes them for a set time so that you can focus on your work instead of watching cute puppy reels.
Reasons You May Receive DM Notifications
You may receive DM notifications that don't show up in your conversations.
These are called ghost notifications and seem to happen with people who use Instagram regularly.
Such incidences occur for any of the following reasons.
Reason #1: Deleted Messages
The most common reason for false DM notifications is that the person who sent them didn't mean to in the first place.
They quickly realized their mistake and deleted the message from the chat before you could read it.
Reason #2: Message Requests
Messages from accounts not part of your followers or following don't go straight to Instagram DMs.
Instead, they make their way to the "Requests" section, where you can examine them before deciding to reply.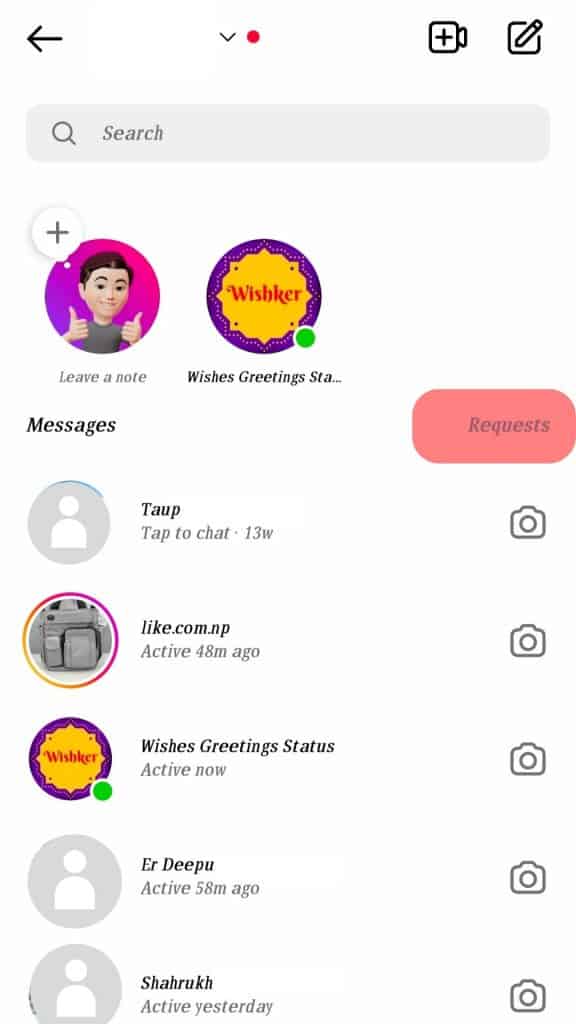 Nevertheless, receiving such messages may create a push notification with no updates in the regular chats.
To access these messages, go to the "Requests" tab on the right-hand side of the chat screen.
Reason #3: Hidden Message Requests
The "Hidden Requests" folder is like the deep web of Instagram DMs.
It would help to consider everything in it suspicious.
It houses the message requests that may be unwanted, offensive, contain spam, or match your hidden words' preferences.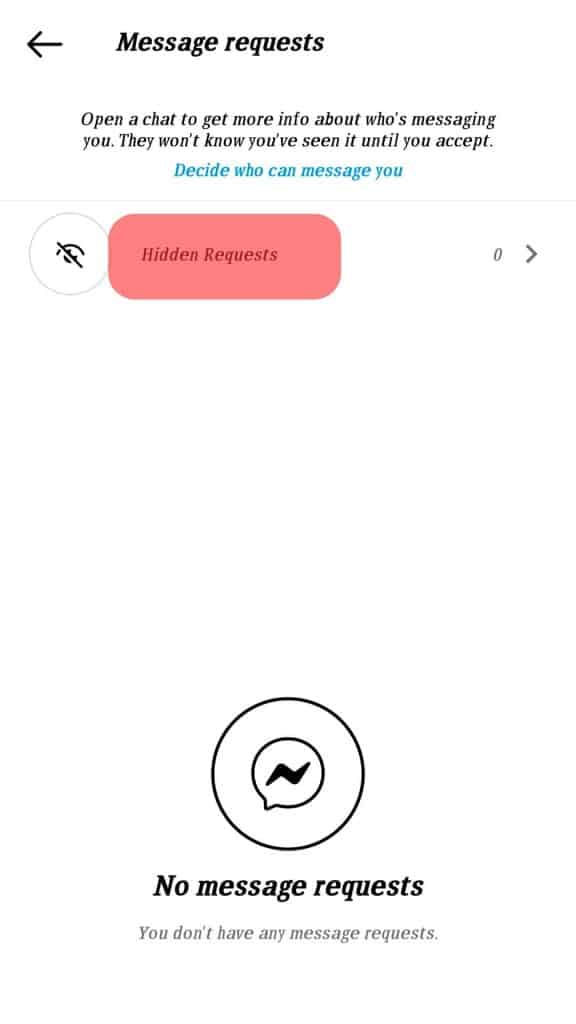 Often, you might receive a DM notification that you can't find even in the "Requests" section.
Those would probably go to "Hidden Requests."
When opening such messages, you should remain wary not to click links or download files, as they can cause severe harm to your device or Instagram account.
Reason #4: Messages From Scam Accounts
Scammers use fake DM requests to trick customers into thinking something is wrong with their accounts.
Whereas a human user can only do it once or twice by mistake, a chatbot can spam hundreds of false messages per minute.
It may not seem like a huge issue to most people, but some can consider it way worse than it is.
In desperation, they might turn to a service advertising fixing Instagram notifications.
In the worst-case scenario, they might take a fake call from someone claiming to be an Instagram employee.
Never Share Your Financial Details
No one from Instagram, Facebook, or even your bank will ask you for your personal details, such as your debit/credit card number or online banking password. Never share such information with anyone, whoever they claim to be.
How You Can Remove False DM Notifications From Instagram
There are a few proven methods that you can utilize to remove false DM notifications from Instagram.
Fix #1: Updating the Instagram App
Instagram releases several bug fixes and security upgrades periodically.
Keeping your app updated with the latest version can scale down the volume of false DM notifications you receive.
Depending on your smartphone's OS, you can do it from the App Store or the Google Play Store.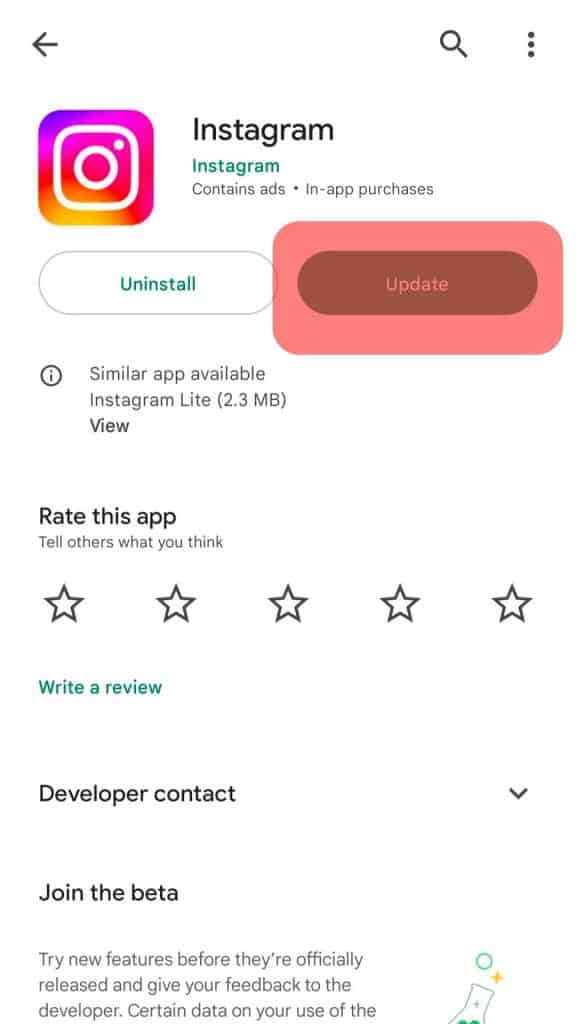 Fix #2: Reviewing Your DM Communication Preferences
Instagram allows you to set custom DM parameters through the "Message control" settings.
To access those settings, follow the steps below:
Open Instagram on your mobile device.
Navigate to your profile.
Tap the hamburger menu button in the top right corner.
Select "Settings and privacy."
Tap on "Messages and story replies."
Here, you can select whether you want direct chats, requests, or anything else from specific people in your network.
Sure, the "Hidden Requests" feature works fine, but you can use "Message control" to add another layer of security to your Instagram account.
Fix #3: Reporting Spam
Sometimes, a few spam messages might make it through to your account, despite your and Instagram's best efforts.
You should then report that message by tapping and holding the text and selecting the "Report" option from the menu.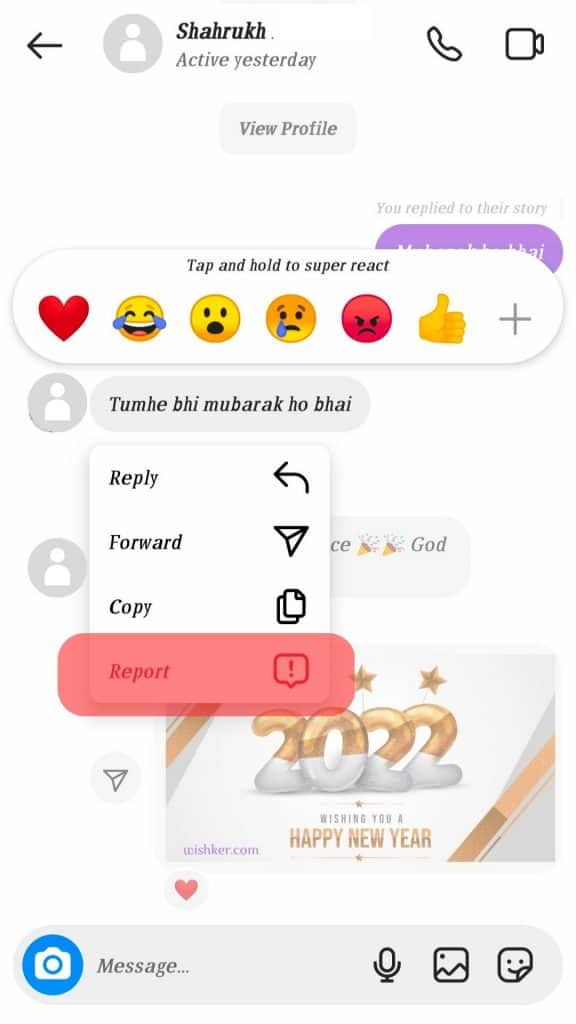 If required, you can block the user after reporting them as spam. Instagram considers your response and warns other users who might receive similar messages.
Fix #4: Clearing Instagram Cache
There can be instances when Instagram might cache the data related to your DMs on your device.
Not clearing the cache regularly can lead to even read messages being marked unread.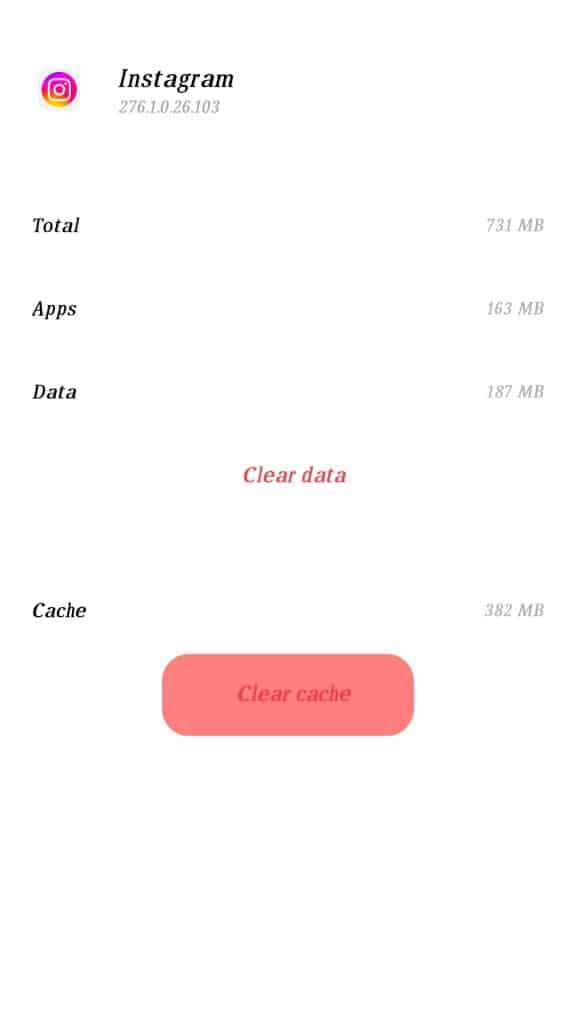 Thus, you can control ghost notifications by Instagram DMs by clearing the app's cache every few months.
You need to do it through your device's app settings, as Instagram doesn't have the feature yet.
Conclusion
You don't need to freak out when you receive a random DM notification without unread messages in your inbox.
Social media technology, as with everything, doesn't come without faults.
We hope this guide helps you and your friends the next time someone asks why their Instagram says they have a message.
You can at least assure them that it is not a cyber ghost.