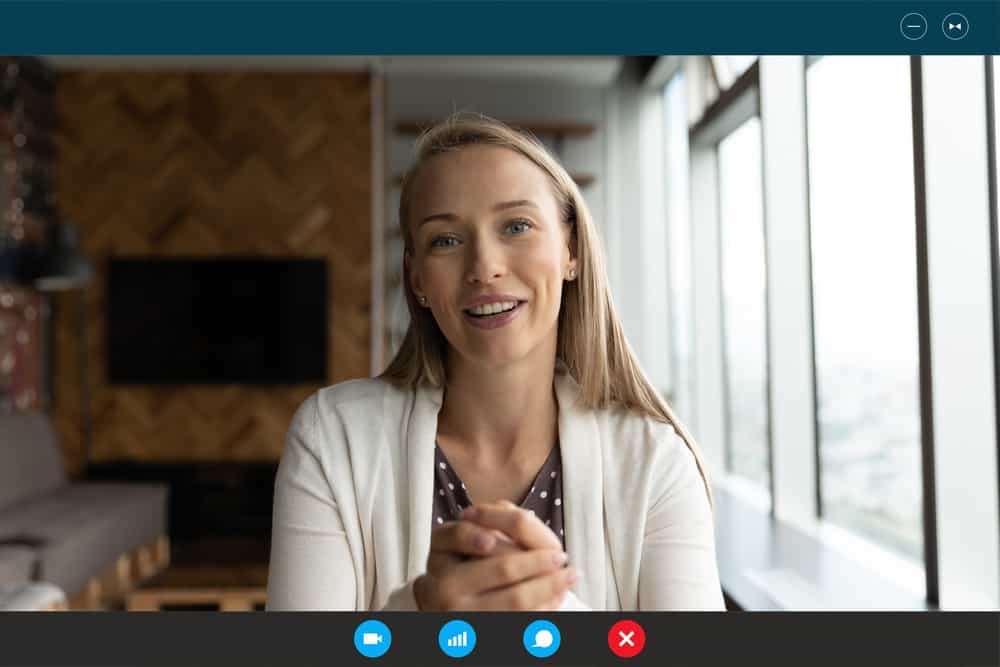 When working with Zoom, you can add a virtual background to help hide your actual background. Adding a Zoom background is handy in helping you hide your messy background environment.
Unfortunately, you may add a background on Zoom only for you to disappear from it and notice your background not working as expected. What causes this problem?
If you notice you disappear in your Zoom background, this problem mainly occurs because of poor lighting. For Zoom to recognize you and the virtual background, you must be in a room with good lighting. Moreover, some errors also bring about an issue with the Zoom background, such as an update issue and unmet hardware requirements. Moreover, if your outfit matches the background you add on Zoom, it may make you disappear.
We will discuss whether Zoom supports adding a background and the steps to follow to add your background on Zoom. Moreover, we will understand why you appear to be disappearing in the Zoom background while mentioning how you can fix this problem.
Does Zoom Allow Adding Background?
Zoom has earned its place as the best videoconferencing platform on the market. With Zoom, you can easily collaborate with people via Zoom calls. When you've enabled video on Zoom, participants will see your background.
You may find yourself in an unfavorable background when attending a Zoom session. In such a case, you must consider finding a way to cover your actual background with a Zoom background. That way, you will create a presentable look.
Luckily, Zoom allows you to use a virtual background. Your background can be a static image or a video. To add a Zoom background, use the steps below.
Open your Zoom desktop client.
Enter your credentials to sign in.
Once logged in, click the settings icon at the top.
Navigate to the "Background" section and open the "Virtual Background" tab.
Select any of the listed backgrounds and set it for your case.

Alternatively, click the plus icon on the right and upload the image or video you want to set as your virtual background.
Once you set the background, you will preview how the backgrounds appear in the video in the background settings. Once you verify your background appears as expected, you can join your Zoom meeting.
However, if you notice you seem like you are disappearing in the Zoom background, keep reading the article to understand the problem.
Why Do I Disappear in My Zoom Background?
When you have a Zoom background, it should sit well with your video feed such that participants can see you without your Zoom background taking precedence and hiding your view. If you are getting this error, don't panic.
Inadequate Lighting
Inadequate light is the leading cause of appearing as you disappear in your Zoom background. Zoom relies on good lighting. When you don't have good lighting, it becomes difficult for Zoom to identify you and the Zoom background. So, before you join a Zoom meeting, it's best to check your lighting to ensure it's reliable.
Again, you can consider sitting in an area with good natural lighting. If that doesn't fix the problem, purchase artificial light sources, such as lamps or ring lights, to help glow the environment and make Zoom recognize you and the background.
Missing Zoom Updates
You may suffer from glitches when using Zoom, yet you've not updated it. It could be the Zoom version you are using has a bug, and unless you update the Zoom application, the bug could keep hindering your experience and causing you to disappear in the Zoom background.
Luckily, you can update your Zoom application to fix this problem. If using the Zoom mobile app, you can update it from Play Store or App Store, depending on your mobile type.
If using the Zoom desktop client, you can update it with the steps below.
Open your Zoom desktop and sign in.
Click on your profile picture.
Locate and click the "Check for Updates" option.
Zoom will find any available updates and install them.
Unmet Hardware Requirements
Some hardware requirements must be met for Zoom to work seamlessly. Your computer must meet the hardware requirements for Zoom. If it doesn't, this could be why you are facing issues with your background.
Color Conflict
When you wear an outfit that matches the background you've added, your visibility will become an issue. So, you should check to ensure you don't have a color conflict error.
Conclusion
If you notice you disappear in your Zoom background, the issue is mainly due to poor lighting, color conflict, or an update issue. We've discussed the problem in detail to help you resolve the problem with ease.