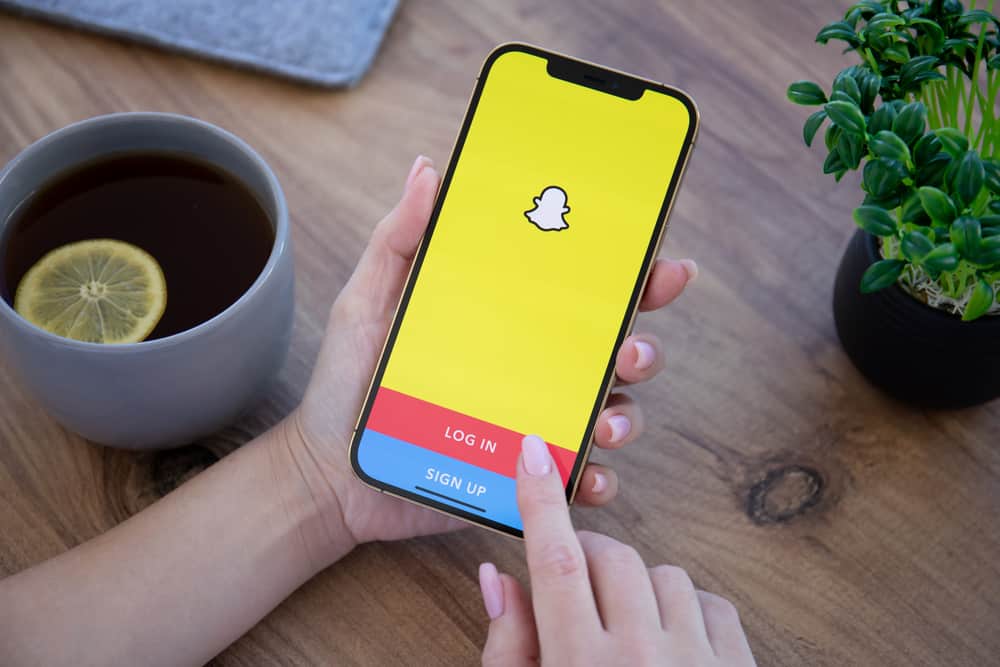 Snapchat is a new and fun way to hang out and keep in touch with friends and family. 95% of social media users agree that Snapchat makes them the happiest. So, if you are a Snapchat addict, itching to share those snappy moments with your friends and family, but the app is not cooperating, we understand why you would feel lonely and frustrated.
There are several reasons why your Snapchat app would refuse to open. To enjoy using the app, you need to know how to diagnose and fix them. Here are some possible ones:
1. The entire app may be down.
2. You have a poor or no internet connection.
3. Your app is outdated.
4. Your phone software is outdated.
It's normal for technology to fail, sometimes out of the blues. The Snapchat app is not any different. Luckily, if you know how to fix the problem, you can quickly get your app working again and reconnect with friends and family in no time.
This article explained several ways to troubleshoot and fix Snapchat whenever it fails to open.
How To Troubleshoot Snapchat When It Won't Open
Try the following tips whenever you feel like sharing happy moments with your loved ones on Snapchat, but the app keeps giving you an error. You will find out the problem is not as big as you thought.
Let's dive in.
It will help to follow the steps in the order given in this article to avoid jumping into the deep end while the problem could be minor. You will avoid wasting time and energy fixing the app and use more of it connecting with your loved ones.
Check Your Internet Connection
The reason your Snapchat is not opening can be as simple as your phone not being connected to the internet or having a poor internet connection.
If you have WiFi but no internet connection, don't blame the internet provider. Instead, restart your router.
If that doesn't work, try the following:
Reset your router by unplugging it, giving it a ten-second break, and then restarting it.
Try moving your router as close as possible to your home office.
Boost your signal strength with a WiFi extender.
Relocate any clatter around your router.
If you confirm that your phone is connected, but the app still won't open, maybe the Snapchat server is to blame.
Check if Snapchat Server Is Down
Before getting all technical about the problem, there's a slight chance that the server could be down and not working for your friends, family, and everyone else either.
How can you confirm for sure?
Snapchat keeps its users updated on their Twitter handle, Official Support Twitter. Head there and check if there are any tweets in that regard. If you can't find anything there and still want to be sure, find Downdetector on Google. This page will tell you if there are any current issues with Snapchat.
If things seem ok here, it's time to try the next tip.
Restart Your Phone and App
This is almost always everyone's go-to solution in a technical hitch. And it almost always seems to work. It can work for your Snapchat too.
Here's the secret; whenever you restart your phone, you automatically clean the RAM, and consequently, it's like you are starting afresh. The app will therefore load much faster. Apart from boosting the operating system, restarting your phone will also fix the most common app issues.
If this still doesn't work, the problem is more extensive and requires a different solution.
Update the App
Snapchat developers are constantly working to give you the best experience using the app. You will often find a new version of the app on AppStore.  If you notice the app is not opening, updating the app will help eliminate any bug that could be causing the issue.
To update Snapchat:
Tap on the AppStore icon.
Search for "Snapchat" and tap on it.
Find the "Update" button and tap on it to update the app.
As long as you are connected to the internet, you will have an updated version of Snapchat minus the bug, and you can now open it without issues.
Clear Snapchat Cache
Whenever you realize your Snapchat is not opening as it should, there's a possibility its cached files are corrupted or overloaded, causing it to malfunction.
But what are cached files?
Apps usually store bits of data that help them operate optimally. Although you don't necessarily have to keep clearing them, once in a while, cleaning out will help get rid of the corrupted and unnecessary ones so that the app can run more smoothly.
If Snapchat completely fails to open, try reinstalling it. If Snapchat doesn't work correctly, try clearing the cache. To clear Snapchat cache:
Open Snapchat.
Tap on your bitmoji in the top left corner.
Tap on the settings icon.
Scroll down and select "Clear Cache."
Select "Clear."
If you have tried applying all the above and are still locked out of your favorite app, the problem could be your phone.
Update Your Phone
Is your phone's software up to date?
If it's not, that could be the source of your Snapchat nightmare.
To find and update your phone's software:
Tap on the setting icon on your phone.
Select "General."
Select "Software Update."
If there is an update available, install it.
Wrapping It Up
Snapchat has become a way of life for most people looking for a more "outside-the-box" way of keeping in touch with loved ones. It is a technology, and it can develop issues and fail once in a while.
If that happens to you, you could feel frustrated, especially if you have no idea what to do. If the error is not beyond you (the app server is not down), you can try the above tips and reconnect with your family and friends waiting on the other end of the app.
With an active internet connection and Snapchat app on your phone, there's no reason you should not have a happy day and share it with your loved ones.