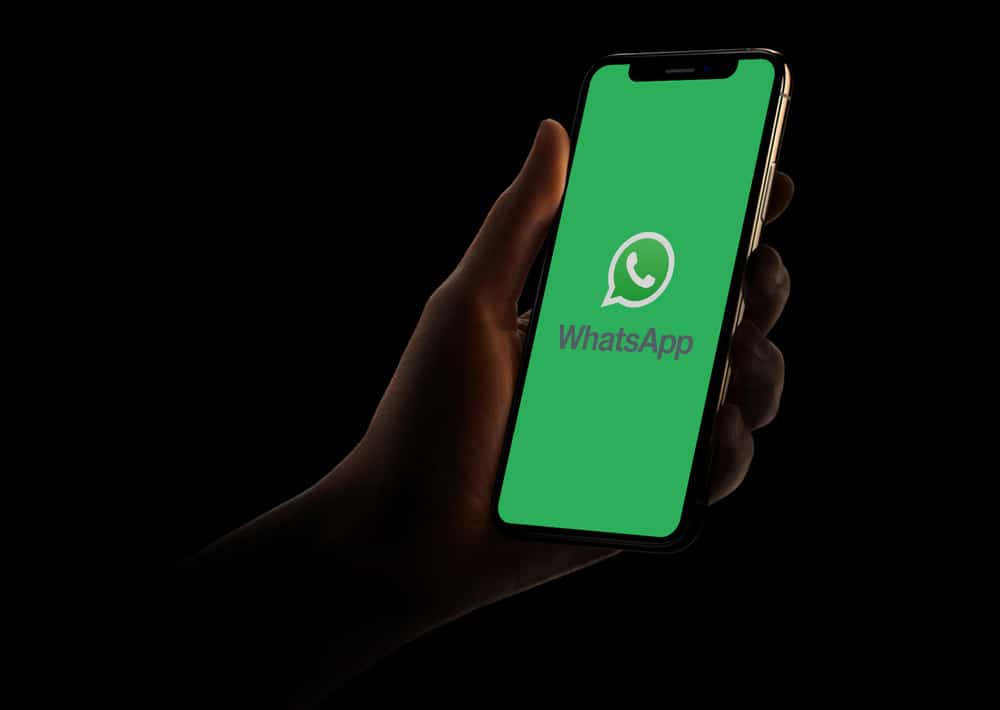 Reminiscent of Snapchat's 24-hour stories, WhatsApp's status has become a significant feature allowing users to share fun moments with everyone.
You can share text, pictures, videos, and GIFs on WhatsApp status reflecting your favorite moments, which automatically vanish after 24 hours.
Sometimes, when you have captured some exciting visuals and trying to post them on WhatsApp status, WhatsApp refuses to post them. It interrupts the process by giving something like; a "Couldn't send" error.
If you face such an issue, take a deep breath and follow our guide to troubleshoot it.
These can be the reasons behind the WhatsApp iOS app refusing to upload your files on status:
– Unstable Internet connection
– WhatsApp servers are down.
– Unsupported or large media files.
– Outdated WhatsApp app.
– Date & Time settings issue.
Let's discuss some probable reasons to resolve this matter once and for all to enjoy our time on WhatsApp.
The Dilemma of WhatsApp Not Letting You Post Status on iPhone
In 2017, on its 8th birthday, WhatsApp finally leaped and followed the footsteps of Snapchat, Facebook, and Instagram (essentially) by introducing the "Status" feature.
This feature is a fun and quirky way to share all your favorite moments without much thought, as these moments will disappear automatically after 24 hours.
People were quick to accept and love this feature, as now almost all social media platforms imbued similar features due to its popularity.
If you love sharing your photos, videos, texts, or GIFs on WhatsApp status, then you must feel frustrated anytime WhatsApp fails to update your status.
What could be the reason behind the WhatsApp status upload issue? Let's figure out the reasons behind this and potentially be mindful the next time we encounter such an issue on an iPhone.
Reason #1: Unstable Internet Connection
It is the most obvious reason. When your internet connection is unstable, WhatsApp cannot upload your status. Period! That's the most apparent reason, and you should rule it out before venturing into something more complicated.
Try switching between mobile data and Wi-Fi to figure out which is more stable.
Reason #2: WhatsApp Servers Are Down
Another obvious thing you should rule out is checking the status of the WhatsApp server. You can use Downdetector or istheservicedown to accomplish that.
Here you would know if something with the WhatsApp server might be triggering this issue. You will also get to know if others in your locality or around are also experiencing this issue.
In this situation, you must adopt a wait-and-see attitude, as there is no other way to tackle it.
Reason #3: Problem With the Media File
You may encounter a WhatsApp status upload problem when you try to upload some large media files.
Generally, WhatsApp will trim down any large video with its built-in feature into several parts before uploading it on WhatsApp status. The longer files also take longer to upload.
Another reason behind WhatsApp not uploading your status could be that you are trying to upload unsupported media files. WhatsApp-supported formats are MP4, MKV, MOV, AVI, 3GP, and a few more.
If your file does not comply with these formats, you will most likely get a "Couldn't Send" error while uploading any image or video.
Go to the Gallery app, navigate the media on your iPhone, and tap the info button. Check the size and format details of your desired visuals there.
For WhatsApp status, the recommended file aspect ratio is 1080px * 1920px, and the estimated image size is at least 400 px wide and 150 px in height.
Convert your file into WhatsApp-supported formats.
Reason #4: Outdated App
Like with any app that has a newer version available, the old version may act a little wonky, and WhatsApp is no exception.
So, go to the App Store and search for WhatsApp. If you see a little "Update" button next to it, it means the newer version has hit the market, and you need to update the app to get rid of these glitches.
You can also shut the app properly, relaunch it and try it again to see if, this time status uploads successfully. Similarly, you can restart your iPhone to shut everything consuming the data in the background to try once again uploading WhatsApp status.
Reason #5: Incorrect Date & Time
It may seem trivial, but sometimes the incorrect date and time settings can also mess with WhatsApp in a big way.
It is because when your device time and the app's server time conflict with each other, it can hamper your app connection due to security reasons.
So, recalibrate your time and date on your iPhone by going like this:
Open the Settings app on your iPhone.
Select "General."
Tap on "Date & Time."
Turn on the "Set Automatically" option.
Delete WhatsApp and re-install it to clear its cache files to rule out the corrupted cache as the reason behind WhatsApp refusing to upload your status.
If nothing works, simply report the issue to the WhatsApp Support team.
Quick Sum Up
Not being able to upload something on WhatsApp status can be a real dilemma, especially when you love sharing your little moments with your family, friends, and acquaintances.
There can be many reasons behind WhatsApp failing to upload your status, from an unstable internet connection, a server being down, unsupported files, and available app updates to incorrect dates and times on your device.
Check these out to fix them.
Hopefully, you can upload everything you like on your WhatsApp status.