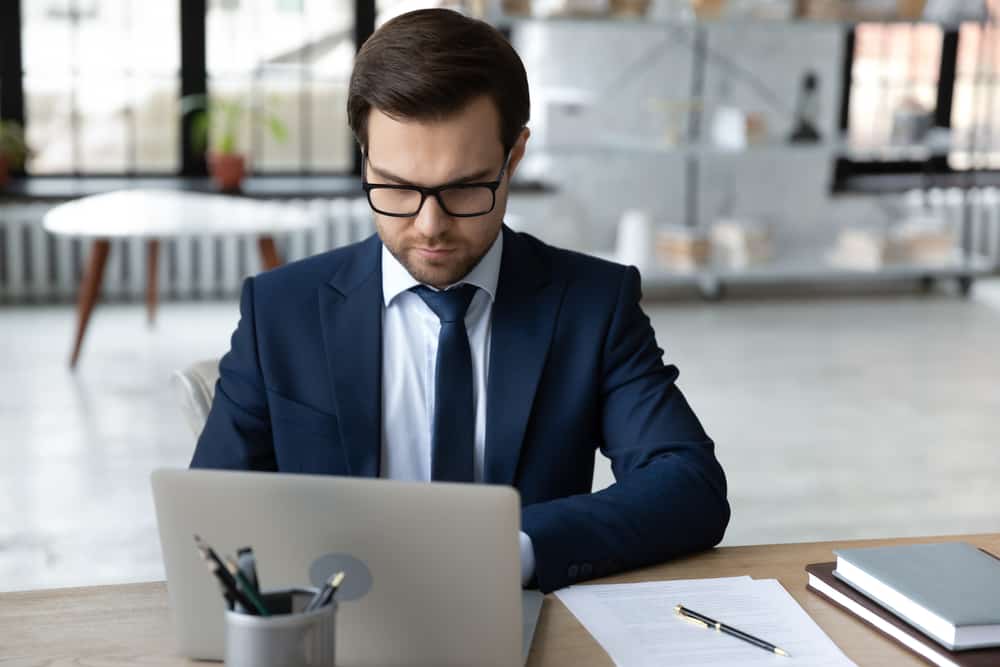 Virtual meetings became the last resort for businesses, educational institutions, and even courts to conduct their sessions during the COVID-19 pandemic. Still, today, when the horrific pandemic is over, many work meetings and lessons are conducted on Zoom.
Zoom meetings have become more serious business than we thought they would. If you have an important client meeting, an appointment with a judge, or even with your boss on Zoom, it is imperative that you look professional and bring your A-game to the front.
We are here to give tips to help your ace professionalism every time you start a virtual meeting. So, how to look professional on Zoom?
To look more professional during Zoom meetings, you should create an ideal background with no clutter/piles of clothes, even kids running or other distracting things behind you. Similarly, check your lighting and also make sure there are no background noises affecting your virtual meeting. Your camera angles also matter when you want to look more professional during a Zoom meeting. Lastly, what you wear, how you sit, and even how your look at the screen further add more zing of professionalism to your virtual meetings.
Let's explore a few tricks to help you appear more professional during your next Zoom meeting. 
Create Ideal Background
Your background or setup behind you during your Zoom meeting is imperative to make you appear more professional. It will not look like a professional setup if you have clutter or piles of clothes in your background, children crying, or your cat sleeping behind you.
Ideally, you should sit in a home office with a clean white wall. If you have a bookshelf behind you, it can further add oomph to your professionalism. A good painting or little plants can add a bit of needed color to your background to make it more interesting.
If you cannot find any clean backgrounds anywhere in your house, you can try Zoom's virtual backgrounds. We advise you to make things work out in your natural settings instead of going for Zoom backgrounds for professional meetings.
Do not stuff things behind you. So, minimalism is the key here. More stuff can make your background busy and distracting.
Check Lightning and Background Noises
Lightning is the most significant aspect of virtual meetings. It can play an essential role in making you appear professional. Make sure the light hits your face from the front and not your back. If your light source is from behind, it will make you look like a shadow or black silhouette.
If your meeting is during the day, there is nothing better than natural sunlight. Sit next to the window or spot where natural light can hit your face beautifully. Again, do not sit with your back towards the window.
You can use light lamps or ring lights to brighten your visuals during meetings at night.
Test everything in advance before the meeting starts. Check your sounds and the lighting situation to give a more professional presentation during the meeting.
Another important thing you need to look for is background noises. If, for example, you sit next to the window, there should not be disturbing noises like a neighbor's dog barking or kids playing. Such noises cause distractions, so try to avoid them in a more professional setting.
Do not conduct a virtual meeting in an empty room where the voice echoes.
Fix Camera Angles
When you are a part of any virtual meeting, it is significant that you angle your camera properly. You do not want your boss looking at your forehead only or double chin during the meeting. Position the camera in a way that gives more flattering visuals of yours.
In short, the camera should be at your eye level. Keep an arm's length between you and your screen for better display. Also, keep your head in the center of the screen.
Another thing, you should always look directly at the camera while talking, not the screen.
Make sure your camera is on some flat surface to avoid shaking your video.
Dress Up
You know you should dress professionally in your workplace to look professional. In virtual meetings, your attire also matters significantly. Avoid too many prints (perhaps zebra or tiger). Such prints are very distracting and do not look flattering on screen. 
Since Zoom meetings will show your upper body, you can get away with wearing shorts at the bottom.
You can wear a suit and tie as nothing beats a well-tailored suit, especially if it is some legal meeting.
You can also wear makeup during Zoom meetings to look more presentable. In fact, various makeup tutorials on YouTube can help you navigate what kind of makeup look you should achieve during virtual meetings.
Zoom also offers various filters and tools to help you enhance your features or hide any insecurities. Zoom's "touch up my appearance" feature can brighten your features and cover blemishes.
You can also use Snapcam as the default camera for Zoom meetings and use Snapchat filters. Do not overdo filters, as they can give a very unprofessional look.
Other Things To Keep in Mind
Here are other things to keep in mind if you want to look professional during your next Zoom meeting:
Your posture should be alert, not slouched, for a more professional outlook.
Hair should be well-kept and done, not messy.
You should not be constantly moving, like sitting in some rocky chair.
Look at the camera, not on notebooks or phones.
Use facial expressions, hand movements, and other stuff to keep the conversation lively and engaging.
Takeaway
This article presented important keys to help you look more professional in Zoom meetings. Take your Zoom meetings as seriously as you take your meetings in the office.
Take a good look at your background, background noises, and other lighting situations before starting any virtual meeting.
You should also give a lot of precedence to what your wear, how you appear, and your camera angles before beginning any virtual meeting for more professionalism.
Try these tricks out and make your virtual presentations even more dope next time.