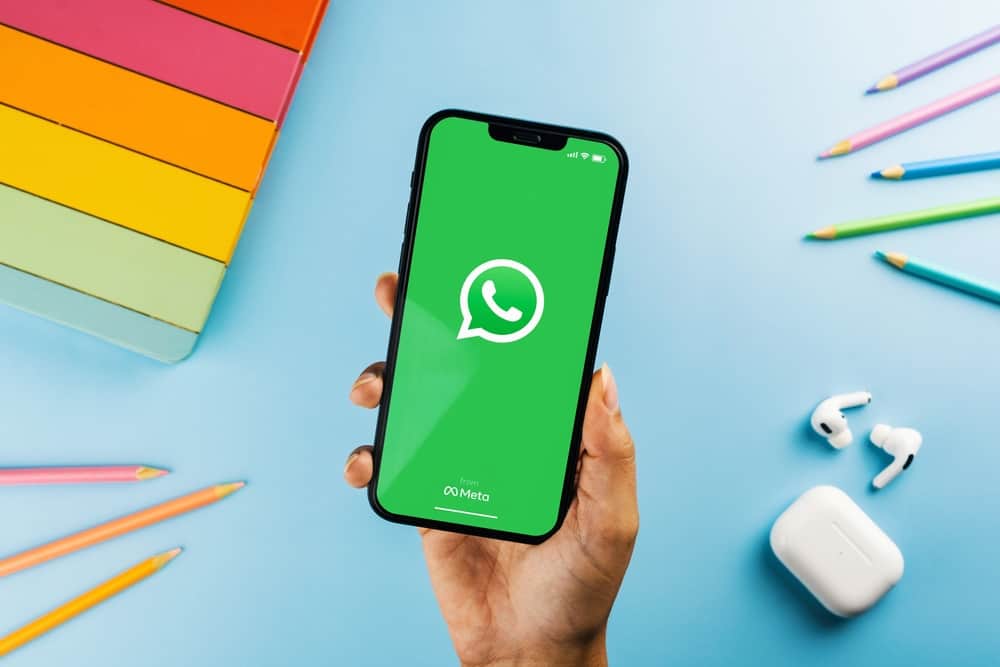 WhatsApp lets users communicate via messages, audio, and video calls. You can also share various types of media files through WhatsApp.
When it comes to video, you might be wondering what video formats WhatsApp supports. This is because it's not unusual to encounter the error 'video format is not supported' on WhatsApp.
WhatsApp only supports a select number of video formats such as MP4, AVI, FLV, 3GP, MKV, MOV, H.264, and MPEG4 formats with AAC or AC3 audio codecs. Specific video formats like WMV, MPEG-PS, and VPS are not supported on WhatsApp. Also, WhatsApp has a 16 MB video size limit. This means you'll need to reduce video size before sending a file of more than 16 MB.
This post will discuss more WhatsApp-supported video formats, file size limits, and what to do if a video format is not supported on WhatsApp.
Overview WhatsApp Video Formats
Like any other communication and file-sharing app, WhatsApp supports a select number of video formats. For this reason, you might encounter an error while playing a video not supported on the app.
Before you share a video file on WhatsApp, it's best to know the supported video formats. However, you should note that WhatsApp does not indicate supported video formats on its official website. Therefore, we'll need to test different video files to know which formats are supported and which are not.
For instance, some video formats may be supported on WhatsApp web but fail to play on the mobile app. It's also not surprising if one device can play a particular video format while another doesn't.
Suppose your phone has the codecs to decode a video format not supported on other devices. In that case, it will play the video file with no errors.
This means that various factors come into play when determining what video format is supported on WhatsApp. But don't panic when encountering the 'video format is not supported' error.
There are various ways you can fix the error. The best and most common way to fix the error is by converting the file format to a supported format using third-party applications.
Read on to find out what video format should be used on WhatsApp.
Video Formats Supported on WhatsApp
Given that WhatsApp does not indicate video formats supported on its official website. Here are a select number of WhatsApp-supported video formats that we know of:
MP4
AVI
FLV
3GP
MKV
MOV
H.264 and MPEG4 formats with AAC or AC3 audio codec
What To Do if WhatsApp Does Not Support Your Video Format?
The only thing you can do when you encounter the 'video format is not supported' error is to convert the video into a file format supported by WhatsApp.
There are hundreds of third-party video conversion tools and platforms available online. You need to choose the correct one to get the job done.
Here are a few factors to consider when choosing a video conversion tool:
Ease of use
Conversion or working speed
Number of formats supported
Internal video editing features
Upload files size limitation
Supported operating systems
Offline or online conversion
Change the video file size feature
Percentage quality loss
Premium tool or free of charge
Wrapping Up
WhatsApp is one of the most popular messaging apps that allows users to send audio, image, or video files — knowing what video formats WhatsApp supports is essential if you regularly share and receive videos on the messaging app.
This post has highlighted all the major video formats that WhatsApp supports. Lastly, if WhatsApp does not support the video you intend to share, you can convert it to a format that WhatsApp supports, such as MP4 or MKV.
FAQs
Does WhatsApp have a video size limit?
Yes, WhatsApp has a video size limit of 16 MB. This will equal a video of about 90 seconds or 3 minutes on most phones. If you try sending a video of more than 16 MB, you'll encounter the 'The media file selected is larger than 16MB. Unable to send file' error.
What can I do to send a large video of more than 16 MB on WhatsApp?
The only way to send a video exceeding the WhatsApp video size limit is to reduce the size by compressing it to 16 MB or less.