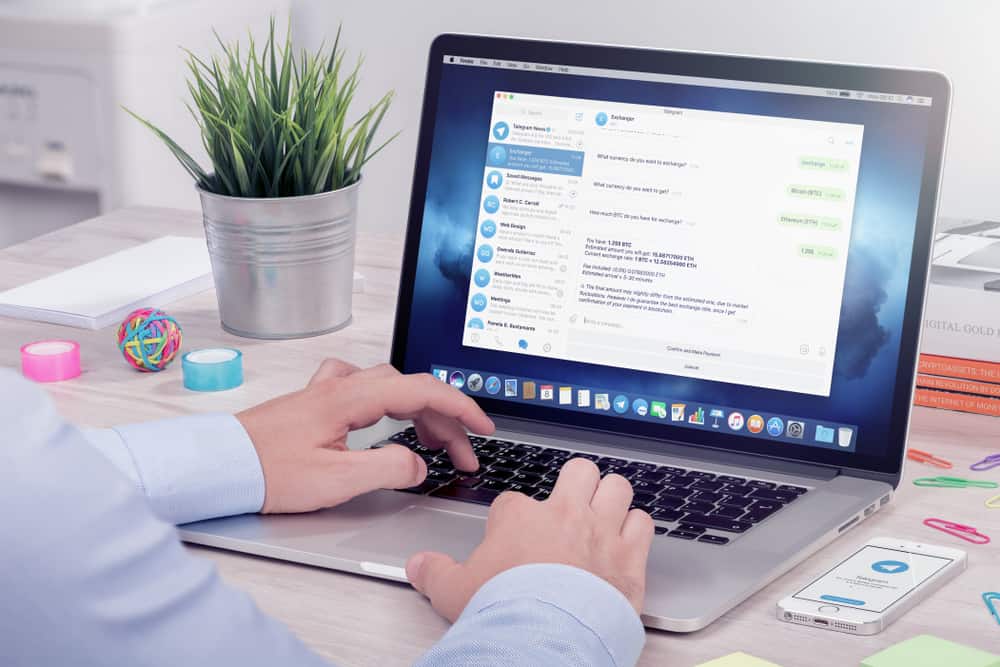 Telegram brings people together to communicate via DMs or in different Telegram groups. You can find plenty of Telegram groups when you open the Telegram application, and each group specializes in a given niche.
However, some Telegram groups often get banned for violating Telegram's terms of use. If a given Telegram group has been banned, there is a way to unlock it to continue enjoying its content.
When a Telegram group is banned, a filter will be applied to it and hinder you from joining it or viewing its content. So, to unlock a Telegram group, you must open it from the Telegram desktop, which will help you bypass the filter. On your Telegram desktop, there is an option to disable filtering under the "Privacy and Security" section. Once you disable the filtering, you will have to unlock the Telegram group.
There are different reasons why a Telegram group will get locked. We will understand some of these reasons, and then provide detailed steps to unlock the Telegram group.
Why Is a Telegram Group Locked?
Telegram has different ages of audiences. Therefore, the platform has to enforce various measures to help keep the platform accommodating to everyone. When using Telegram, there are different groups you may find locked.
A blocked channel will hinder you from joining it, and Telegram enforces this restriction when it finds the group to have violated its terms of service. A good explanation for the channel being blocked is due to copyright issues. Suppose the Telegram group focuses on sharing free music or movies without the required copyright permissions. Telegram will block such a group.
Again, if the Telegram group is reported multiple times by users, it will get blocked. As a Telegram user, you have the right to report any Telegram group that goes against the outlined terms of service. For instance, if the Telegram group advocates for bullying or hate speech, you can report it to Telegram for investigation. One action to be taken against it is blocking it.
Moreover, if Telegram finds out that a given Telegram group promotes adult content, it will block it. That way, Telegram protects young audiences from interacting with such content.
If you must join a blocked Telegram group, there is a way you can use to bypass the filtering and unlock the Telegram group.
How To Unlock Telegram Groups
Any Telegram group found guilty of violating the terms of service will get blocked. When you try joining such a group, you will get a filter hindering you from joining it. This filter appears when using Telegram mobile version, and there is no feature to disable it.
However, if you use the Telegram desktop version, you can disable the filtering, and in doing so, you will have unlocked the Telegram group. Let's get into the details of the steps you should follow to unlock the Telegram group.
Open Telegram's website and download the Telegram desktop version for your Windows or Mac.
Locate the download file and install it.
Open the installed Telegram application and log in. You can log in by scanning the QR code, using the phone number, and entering the sent verification code to authenticate the login.
Once logged in, click on the menu icon at the top of the main window.
Click on the "Settings" option.
Once the settings page opens, click the "Privacy and Security" option.
Navigate to the "Sensitive Content" section and toggle the "Disable filtering" option.
With that, you've unlocked Telegram groups that contain sensitive content or other blocked information. You can then join the groups via your Telegram desktop or restart your Telegram mobile and access the Telegram group. That's how you unlock Telegram groups.
Conclusion
When Telegram discovers a group violating the terms of service, such as sharing adult content, it will block it. When you try joining such a group, you will get a filter preventing you from accessing the group.
To unlock these groups, open your Telegram desktop and disable filtering in the privacy and security section. Once you do, you can access any Telegram group that was previously locked.