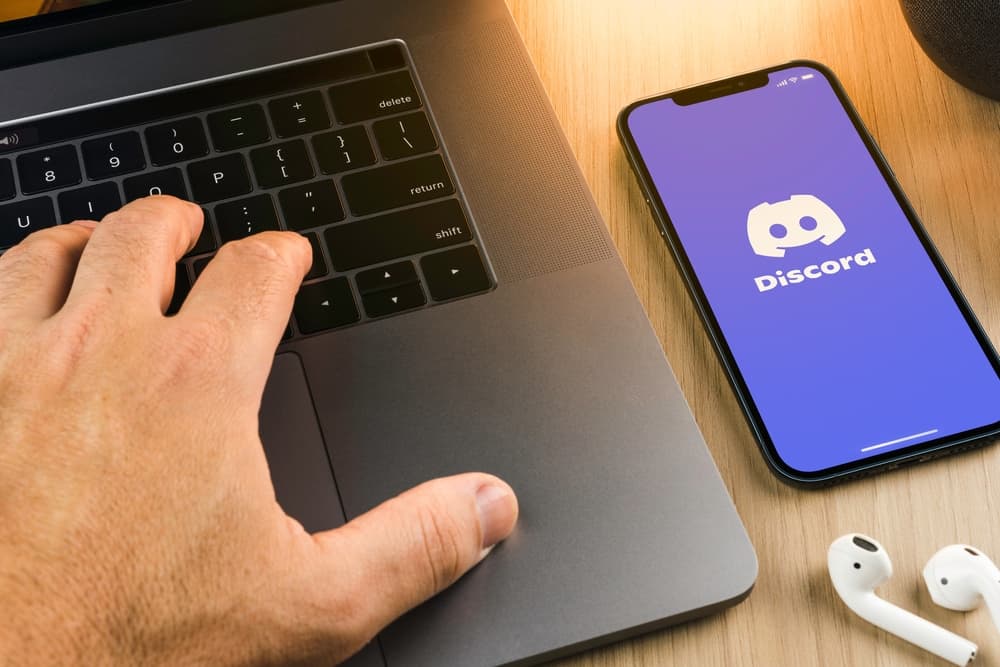 If you're an avid Discord user, you likely encounter Nitro links frequently.
Nitro is a payable Discord service giving you access to additional features like GIFs, emojis, profile customization, and larger uploads.
Usually, Discord shares link with users, informing them about discounts and new Discord offers.
Unfortunately, scammers exploit unsuspecting users by sharing fake Discord Nitro links.
These phishing links introduce malware to your computer and account, allowing the scammer to access your data.
This means Discord users have to be careful about telling actual Nitro links from fake ones.
So, how to tell if the Discord Nitro link is real?
The best way to know a fake Discord Nitro link is to check whether it includes the word "free." In most cases, scammers want to bait users into thinking there are free Nitro packages that are invalid.
Another way to tell a fake link is to check for disclaimers. Scammers include words like 'Not a Virus' or 'Free test' to lower your suspicion and bait you into clicking a malicious link.
You're not alone if you're struggling with telling real Discord Nitro links from fake ones. This post explains what to look for in a link and ways to verify if the link is real.
Overview of Discord Links
Discord links serve various purposes. For example, they redirect users to a different source or website. If you're discussing a news article, you can attach a link to a video or news website as a source.
Like other platforms, Discord is dealing with an increase in the infiltration of scammers looking to bait users and hack into their accounts.
Usually, these scammers share direct messages with phishing links.
Clicking on such links gives them access to your account and sometimes your computer, which can lead to losing personal data like bank account information and passwords.
If you're new to Discord, it can be difficult to tell genuine links from fake ones. This means you're more vulnerable to scams and should be more cautious when clicking links.
The following section will cover ways to tell a fake Discord Nitro link and how to protect yourself.
How To Spot Fake Discord Nitro Links?
There are several ways to differentiate between real and fake Discord Nitro links. These include the following.
Tell #1: Fake Giveaways
Fake giveaways are one of the main ways scammers share fake Discord Nitro phishing links.
Usually, they'll attach the link to a direct message. The message will include the giveaway details and instructions to click the link to receive your gift.
While there are many genuine giveaways, only official Discord accounts share links to these giveaways. If the message is from someone you don't follow, it's likely fake.
You check the credibility of the link using online sources that verify if a link contains malware or virus. If you're convinced it's fake, block the person who sent it and report the link to Discord.
Tell #2: 'Safe' Disclaimers
Another way to tell a fake Discord Nitro link is when the link includes terms like 'Safe to Download.'
These terms are meant to lower your guard so you can download the fake program or click the link.
Like the free giveaways, you mostly receive them through direct messages from people you don't follow and don't share mutual servers.
The best way to avoid these links is to adjust your direct messages' privacy settings so you only receive DMs from people you follow.
Here's how to do it:
Launch the Discord mobile app.
Tap on the hamburger menu icon in the top left corner.
Tap the avatar icon at the bottom-right corner of the screen.
Go to "Privacy & Safety."
Tap on "Filter direct messages from non-friends" under the "Direct Message Filters" section.
You can also change server privacy defaults by sliding the toggle next to allow direct messages from server members.
After adjusting privacy settings, only people you follow and those from your server can message you privately. This ultimately lowers your chance of receiving fake Discord links in your DMs.
Tell #3: Misspelling in the Links
Another common factor in fake links is misspelling.
Scammers attempt to copy official Discord sites and links, but because those accounts already exist, they must alter their phishing links by including additional letters and numbers.
Always check the link against the official Discord account pages to see if it's real.
Summary
Phishing links are common on Discord, and unsuspecting users without proper information can fall victim to malware attacks.
The best way to tell real Discord Nitro links is through the spelling and the messaging.
Fake Discord links usually promise free gifts and include 'safe' disclaimers to lower your suspicion.
If you think a link is fake, run it through online detection sites that check for malware and viruses.