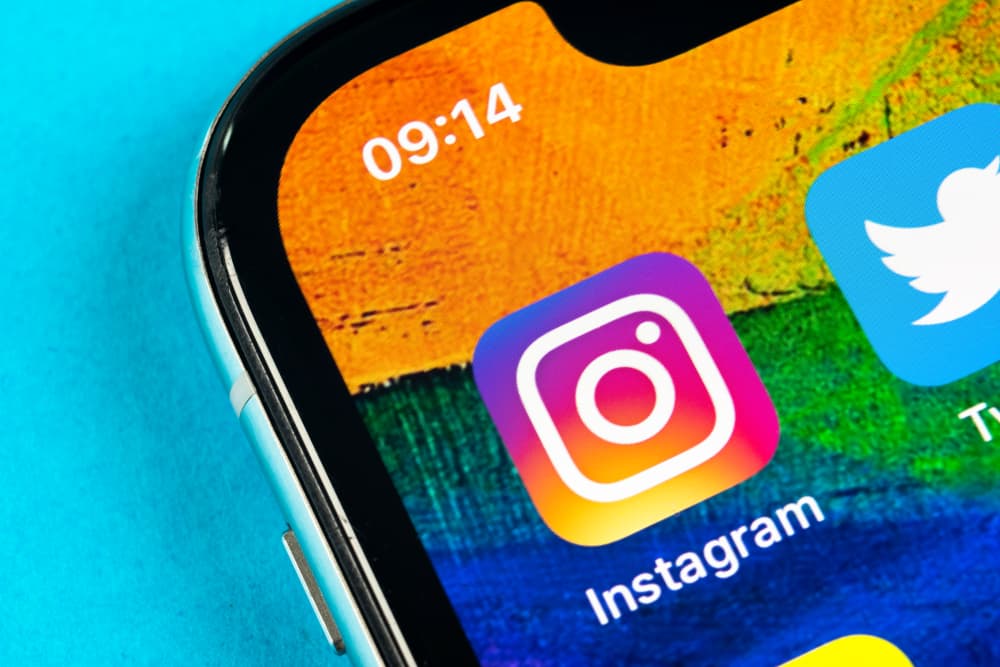 We are living in the 21st century, which is also referred to as the digital age. Social media presence in this digital age is essential for professional survival and personal growth. But when creating a digital presence, due to many users, the usernames we want to take are already taken by other individuals. The same is the case with Instagram. It has become nearly impossible to take your preferred username on Instagram.
Although it seems impossible to get a username that another person has already taken, multiple methods can be used to get a taken Instagram username:
1. Buy the username
2. Contact the person who holds the username
3. Copyright the name
4. Wait for Instagram Purge
5. Add an extra word to the username
While using any of these methods, it is essential to keep some things in mind to get the taken username successfully.
This article will let you know how to successfully get a taken Instagram username using the methods mentioned above without getting into trouble.
Method #1: Buy the Username
One of the most effective ways of acquiring a taken Instagram username is by buying that username in secondary markets. Several secondary markets are available on the internet where the holder of common and most valuable usernames sell the accounts. The price of those usernames varies from hundreds of dollars to thousands depending upon the username you are looking for.
You can check out these markets whether the username you are looking for is available in these markets or not. If you can find the username you are looking for, it is better not to leave it for a suitable amount of money. Trust me; your username is worth the money you are paying. While buying the username, looking for a reputable and trustworthy source is essential to avoid being banned or your account being deactivated.
In 2021, hundreds of Instagram accounts were banned by Instagram because of stolen usernames. It happened because hackers seized the usernames of random people and sold them to people looking for similar usernames.
Method #2: Contact the Person Holding the Username
If you have found an account with the username you were looking for, try contacting them. You can contact them by directly texting them through DM to let them know you want to buy their username. You will get the username if both of you agree to do the transaction for an agreed amount.
Suppose the account is inactive for several days and you don't get any reply, you can still find some contact information outside the Instagram in their bio, like their Facebook ID, Contact Number, Email Address, or anything else. Reach out to them and buy their username for the amount they ask you to pay.
If the person you are trying to contact doesn't reply to you on Instagram and has no contact information in their bio. You can always search for their name on other social media platforms like Facebook, LinkedIn, Twitter, or elsewhere. Look for things that match their Instagram accounts, such as their DP or username.
Method #3: Copyright the Name
Suppose the above methods didn't work for you. There is always an option of getting a patent of the name you want to acquire as a username on Instagram. Getting a patent may take time, but as you get the patent, you can report to Instagram the username used by your patent name. The Instagram team will take some time to complete this process.
This process may take a week or even months to complete. But there are many cases in which the users have successfully acquired their required username through this method.
After successfully getting the patent on your name or your brand's name, you can easily report against the username copyright on Instagram Help Center. You can fill out the copyright report form and submit it by signing a declaration. The Instagram team will look into this matter and get to you in a few days via email. After a successful examination, the team will grant you the username you were looking for if everything goes as expected.
If you are confused about choosing between copyright protection and trademark, the latter will take a lot of time and money to get done. Copyright protection is the best option for getting a taken Instagram username.
Method #4: Wait for Instagram Purge
If nothing from the methods mentioned above worked for you, there is still a chance for you to get the username of your choice. But this method only works if the username you are looking for is an inactive account. The recent activities of the account can observe.
Instagram Purge is designed to delete all the accounts that have been inactive for a long time. If the account you are looking for is inactive for a long time, it will get deleted eventually, and you will have the username of your choice.
Nobody knows when and how Instagram will delete all the inactive accounts, so it may take months or even years to get your preferred username. If you are not in a hurry, you can use this method.
Method #5: Add an Extra Word to the Username
If you have tried all methods mentioned above but still haven't got what you wanted, there is only one option left: add a word to the username to have it. It might sound stupid, but it is your only available option. You can add some words that sound natural and can make your account the original one.
Several words like "official" and "real" can be added to your username. Such usernames with "real" and "official" are usually used by people with commonly used names. You can use this method to have the username of your choice with an extra word of Real or Official.
Make sure any well-known personality or brand does not use the username you choose, or they use the same copyright report against you, which we discussed earlier.
Conclusion
Having an Instagram username that is already taken is not an easy task. It will take a lot of time and money if needed. But in most cases, the people get convinced to provide you with the username that you are looking for without any involvement of a third party if they are paid nicely.
Try out above mentioned methods the way they are described, one after another. Hopefully, you will get the username you were looking for.