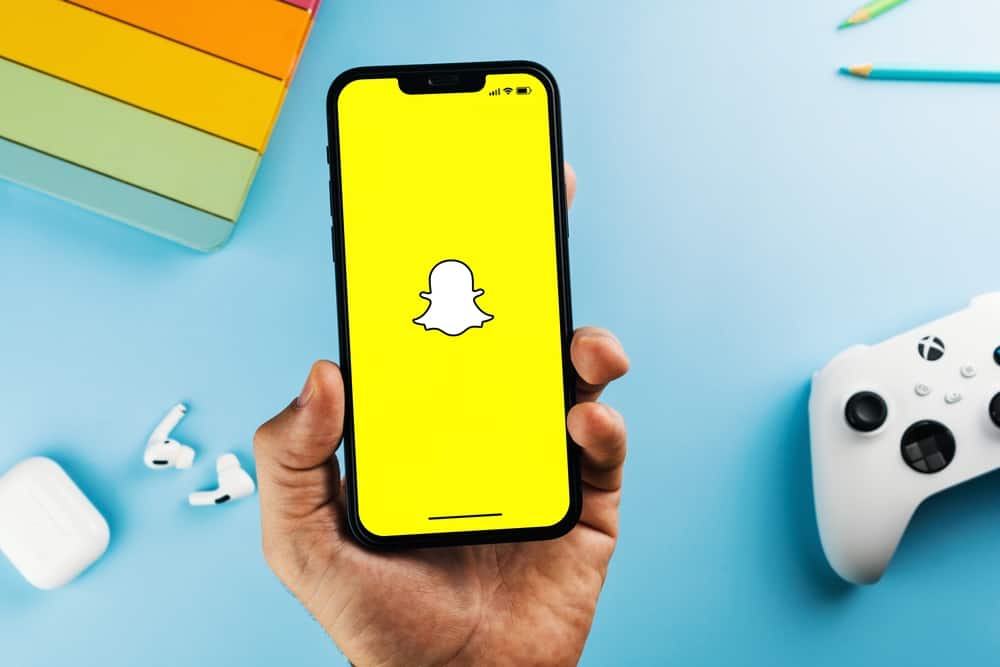 Ever fancied playing games with your Snapchat friends? It's now possible.
Snapchat introduced the gaming feature in 2019, and there are over 50 games available on Snapchat. The best part is you can play the games with your friends or by yourself for free.
It's amazing, but do you know how to play games on Snapchat?
Snapchat has made playing the available games easy. You only need to navigate to your chats with the person you wish to play the game with and send them a message, inclusive of the game you want to play. On the receiving end, your friend will simply join upon noticing that you've started the game session or when you send them a notification.
Is it your first time trying to play Snapchat games? Don't worry. By the end of this guide, you will have all the steps to start playing Snapchat games. We will discuss what Snapchat games are, their various types, and how to get started. That said, let's get straight into it!
What are Snapchat Games?
Snapchat is keen on keeping its massive audience, teens and millennials, satisfied and with something to entice them. How best to do it if not using interesting games? The gaming feature was introduced in April 2019 and has attracted many players at a lucrative rate for the company.
The interesting part is that you can play the games on the platform, specifically on the chat window. Besides, you can text or voice-talk with your friend while at it.
On the chat window, there is a rocket icon on the right, and with that, you can start your game session, and your friend will notice the game has started and join in.
The Snapchat games are HTML5 and multiplayer-based, and did I mention that the games are free, need no download, and are accessible for iOS and Android? You will love it. Notable games include Bitmoji Party, Island Jump, Swipe Out, Crowd City, Sugar Slam, Tiny Royale, Squad Goals, etc.
Also, you will encounter Snap Minis, which are bite-sized applications that enable you with various tasks. You will find them in the games section. Ideally, they help purchase tickets, meditate, decide what to eat or watch, register as US voters, etc. These third-party applications are not games but are worth checking out.
How To Play Snapchat Games
Now that you understand what Snapchat games and minis are, let's get to the fun part, playing the games.
Do the following to initiate and play a game with your friend on Snapchat:
Open Snapchat and log into your account.
Click the "Chat" option at the bottom of your screen to open your chat list.
Once in the chat list, click on the chat of your target friend.
While on the chat window, locate the rocket icon at the center of the screen, on the right side, and click on it.
All the available games will display. Select the game you want to play.
Wait for the selected game or mini to load.
If your friend is online, they will notice the game has started and can join by clicking the game icon on their screen's lower side.
If your friend is offline, you can send them a notification. Click the menu icon at the bottom of your screen.
Next, click the "Ring" button on the window that pops up.
Your Snapchat friend will be notified that you've initiated a game session, and they can join. If your friend is unavailable, don't get frustrated. Snapchat allows you to play the game by yourself.
Follow the steps below to play the game by yourself:
Login to your Snapchat account.
Click the Search icon located at the top left corner.
A "Games & Minis" section will appear.
Go through the available options and select the game you wish to play. Once you click on it, it will load, and that's when the fun begins.
Conclusion
Snapchat games are incredible and offer a fun way of connecting with your friends.
You can play Snapchat games alone or with a partner, and we've seen how to go about it.
Thanks to this guide, you now have a way to get busy and engaged on Snapchat.
Frequently Asked Questions
Snapchat games are free and easy-to-play games offered by Snapchat. The games are available in the chat window, and you can play them with a friend or alone. If you don't know how to play Snapchat games, refer to the steps presented in this article.
Are Snapchat Games paid for?
No, they are not. Snapchat offers the games freely to its users, and you can scroll through the available games and minis. Once you get a game that seems interesting, click it and let it load for you to play.