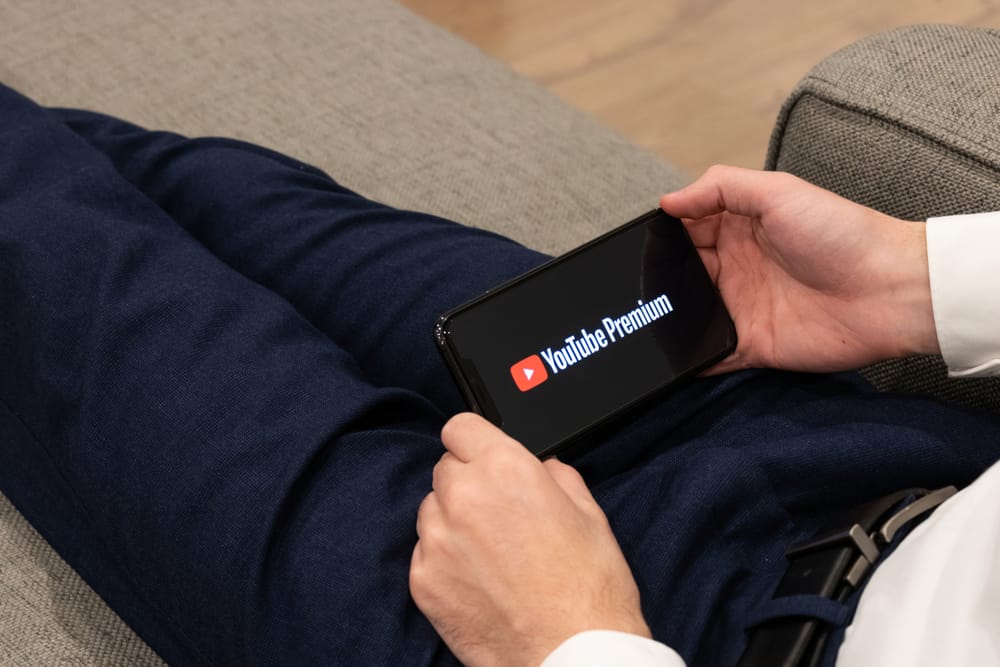 The past two decades have brought tremendous advancements.
During this time, the internet became a household accessory, and social media platforms emerged — teaching everyone a new way to communicate with family and friends.
Besides networking, social media platforms also provide a platform for young individuals to showcase their talent to the world.
One such platform, YouTube, has emerged as the premium space for content creators to mesmerize the world with their skills and charms.
YouTube allows billions of its users to untap their potential to make money and earn fame. Many people emerging from YouTube became household names.
All this makes one wonder, who is the most famous individual on YouTube?
As per the latest information, MrBeast (Jimmy Donaldson) is the most subscribed individual on YouTube, with 162 million subscribers. Additionally, as per Forbes List, he is the top-most earning YouTuber with $54 million in earnings (2021) from YouTube. This also puts him among the list of top highest-paid entertainers in the world. So, we can safely say that MrBeast is the most famous individual on YouTube.
Everybody starts their journey with a dream to make it big with more money, fame, and recognition. YouTube provided a platform for everyone without discrimination to achieve all their dreams. Let's discuss the most famous person on YouTube and how he inspires millions of young individuals with his craft.
Most Famous Individual on YouTube
The most famous individual on YouTube has to be MrBeast (James Stephen Donaldson).
This young YouTuber is synonymous with utmost talent and generosity. He is known for his unparallel creativity, skills, and style. 
MrBeast is YouTube's most subscribed content creator, with 162 million subscribers, and the second most subscribed channel overall (after T-Series).
He is also the highest-paid YouTuber ($54 million in earnings) as per Forbes List.
MrBeast started his journey in 2012 with funny videos and "Let's Play" videos at the tender age of only 13.
His career took a turn in 2017 when he went viral for his "counting to 100,000" video. This video earned him tens of thousands of views and put him on the map.
With this success, his popularity surged, and his videos started gaining views in even millions.
Gradually, he changed his content style and made it more diversified. This new transition involved him doing difficult challenges and stunts and giving generous donations.
All this increased his popularity and enabled him to grab the title of the most subscribed individual from PewDiePie. 
The stunts and challenges MrBeast create for his channel are always very articulate and expensive.
One such example is his recreation of Netflix's "Squid Game." This act cost around $456,000 and recreated the original series set and plot (except for the killings), with 456 people partaking in the contest.
This stunt surpassed his popularity and made him bigger than any other content creator on YouTube.
Did You Know?
MrBeast has a virtual restaurant chain called MrBeast Burger in over 2,000 locations in the US and Europe. The restaurant became an instant hit when it was launched, thanks to MrBeast billion fans.
Within one week, he was able to open his restaurants in 300 locations (with one physical location), and its app became most popular in Google and Apple Stores. 
MrBeast – Some Facts
Below are some facts about MrBeast:
MrBeast is the highest-paid YouTuber, followed by Jake Paul and Markiplier.
He is the most subscribed individual on YouTube, with 162 billion subscribers, followed by PewDiePie. However, T-Series from India is the most subscribed YouTube channel.
According to Forbes magazine, he is among the top 40 highest-earning entertainers, ahead of Kim Kardashian, Billie Eilish, and even BTS.
MrBeast has over 25 billion views on YouTube.
He is well-known for his philanthropic work. His channel "Beast Philanthropy" has been created to donate all earnings from ads to charity work. The generosity does not end here; he even chucks money and expensive items like iPads and iPhones in burger orders and even offers free food to people in need.
Fun Fact
"Baby Shark Dance" by Pinkfong is the most viewed video on YouTube, followed by the "Despacito" song by Luis Fonsi.
Conclusion
Seeing all the achievements and money MrBeast makes from YouTube, we can safely say he is the ultimate King of YouTube.
Undoubtedly, he is the most famous individual on YouTube, as all significant numbers further add to the testimony.
Have you ever seen MrBeast videos?
If not, then I am sure you must be curious to know more about him after this post.