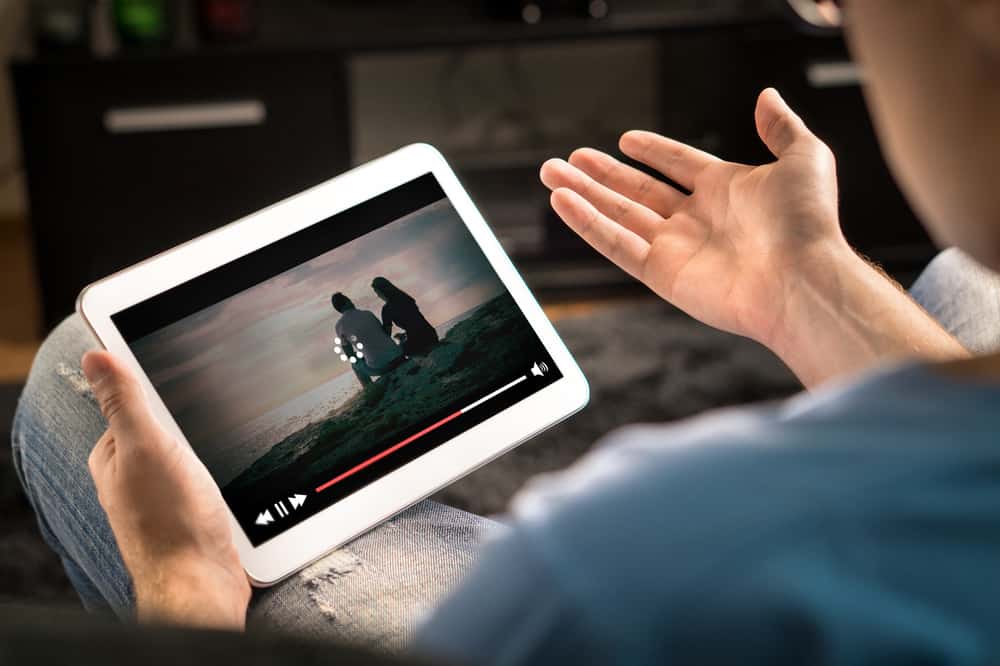 YouTube is jam-packed with content of every kind. Nothing is a bigger buzz-killer than slow-loading videos, buffering issues, or loading errors on YouTube.
There can be various reasons or culprits that might be affecting your YouTube experience and slowing everything down. So, why is YouTube so frustratingly slow?
These can slow down YouTube:
1. Unstable/poor internet connection
2. Outdated app/browser
3. Problem with the YouTube server or excessive traffic
4. CDN issue
5. ISP throttling
6. Cache date
Myriad reasons can slow down YouTube. Let's discuss them individually to resolve them for a seamless experience.
Reason #1: Unstable Internet Connection
When your YouTube videos do not load, or there is blood-curdling buffering – the first thing to look for is your internet connection. An unstable or slow internet connection can affect the load time for the videos and trigger buffering issues.
You can check your internet connection speed online via any internet speed test website or app.
You can switch to an alternative internet connection (mobile data) to see if the video loads perfectly now. Alternatively, you can switch video to the lower video quality (240p or 144p) so that the video takes less data to load.
Force shut or end all the apps or programs running in the background and competing with YouTube. These might be slowing down YouTube.
Reason #2: Outdated App/Browser
An outdated app or browser can also trigger the loading error. So, if you use the YouTube app on Android or iOS, it is time to see if it requires an update. The newer updates fix all the bugs, glitches, and errors automatically.
You can open Google Play or Apple App Store and search YouTube for updates.
If you use a browser (Google Chrome) for navigating to YouTube, your browser might need an update. Click on the three dots on the top right corner of your browser screen to see if any updates are available. Update right away to resolve the issue.
Reason #3: Problem With YouTube
Peak hours or specific events can also slow down YouTube due to excessive traffic. So, if your YouTube is slow, it might be due to network congestion.
Alternatively, it is wise to check the server status from Down Detector or some similar platform. Though outages are rare for YouTube, these can still happen and take away all the fun.
Reason #4: CDN Issue
Content from YouTube does not come from one server but rather from a network of global servers called CDN (Content Delivery Network).
So, if there is an issue between your connection and CDN, you will experience problems with YouTube.
Switch to a VPN to switch to a different CDN than local, and try your luck on YouTube to see if it works perfectly. You can try NordsVPN.
Reason #5: ISP Throttling
Your Internet service provider (ISP) can slow down the connection speed for specific traffic.
Slowing down or throttling is an internet speed cap imposed on the traffic by ISPs as part of their shaping policies. This can also slow down YouTube videos or any specific content. You can switch to a VPN to tackle the issue.
Reason #6: Cache Data
Over time, cache and cookies data pile up and slow down the app. This cache data can affect your YouTube app's performance on your mobile. Similarly, a browser cache can slow down the YouTube website as well.
To clear the cache data, you can uninstall and re-install the YouTube app on mobile devices. Alternatively, Android users can go to the YouTube app section under the device settings to clear the cache.
Google Chrome users can click on the three-dots menu in the top right corner and then follow the steps below.
Hover your cursor over "More tools" and select "Clear browsing data."
Check all the boxes for cache and cookies and click "Clear data."
Location restrictions can affect your YouTube experience. Similarly, ad-blocking extensions can also slow down YouTube on computers.
Takeaway
If you encounter loading errors or buffering issues with YouTube, it is time to check all the issues we discussed. First, you must check your internet connection speed and change the connection, move close to the router, or adjust the video quality.
Moreover, you can update the app/browser, clear the cache or cookies of the app/browser, and look for YouTube server status for possible outages. Additionally, CDN issues or ISP throttling can also be triggering this issue.
Hopefully, now you can resolve any issue that pops up the next time you try to watch your favorite content on YouTube.