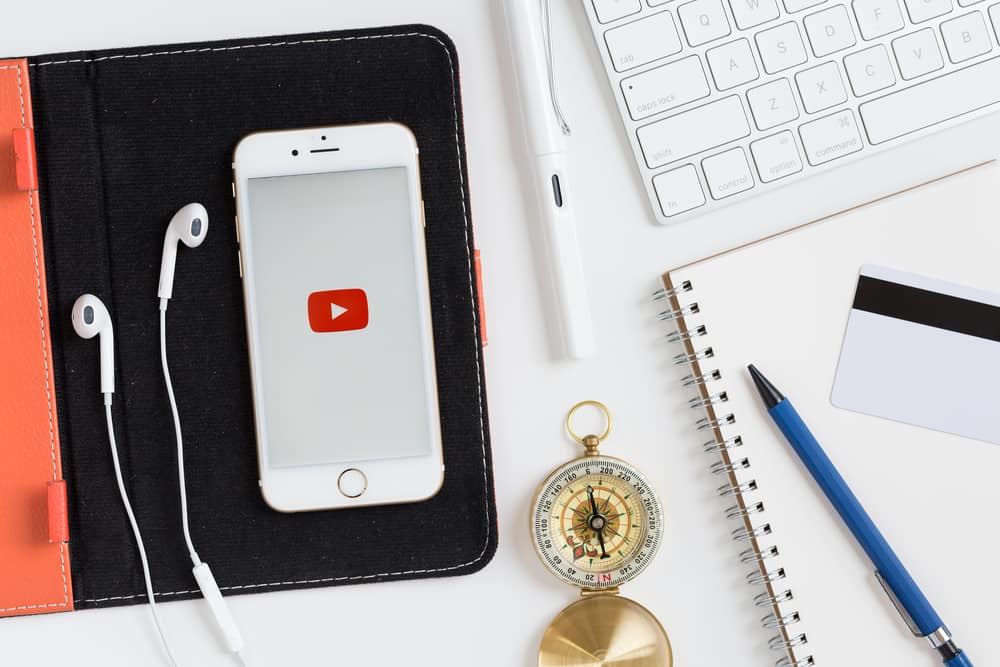 One of the motivations behind starting a YouTube channel is its potential to earn you money.
If you are considering starting a YouTube channel as a revenue source, it makes sense to want to know the most profitable niches.
But which type of YouTube channel earns more money?
The channels that earn more money on YouTube have high CPM and other monetization routes like affiliate marketing, brand sponsorships, and selling merchandise. These niches include making money online, personal finance and investment, educational, digital marketing, product reviews, beauty, and fashion.
This post gives an overview of earning money on YouTube and explores the YouTube channel types that earn more money.
Overview of How YouTube Channels Earn Money
One of the crucial steps when starting a YouTube channel is choosing a niche. While your niche choice may be related to your passion, its money-making potential is also on the line.
If earning a passive income through videos is one of your goals, you must consider which type of channel earns more money. But how do YouTube channels make money?
The primary way that YouTube channels make money is through ad revenue. Once your channel meets monetization requirements, YouTube partners with advertisers to display ads on your videos. 
However, the earning potential of a channel depends on the niche Cost per mille (CPM). CPM is how much an advertiser pays per 1000 ad views. The higher the CPM, the more profitable the niche.
Other ways channels earn money are through affiliate marketing, brand sponsorships, and merchandise.
Which Type of YouTube Channel Earn More Money?
Below are the most profitable YouTube channels based on CPM and other monetization techniques.
Making Money Online
The average person spends up to two hours and twenty-seven minutes online. If you can convince such a user that they can make money online, they would dedicate two hours or more to making a side income.
A channel that shows web users how to make money as they browse the web is valuable and will attract subscribers and viewers in no time. Moreover, the CPM for making money online is about $13.
Personal Finance and Investment
Personal finance is an essential social science that every consumer should master.
People want to know how to maximize their income streams, manage their earnings, and save and invest their money. You gain loyal subscribers and viewers by showing them how to do it.
The personal finance and investment niche commands a good CPM, giving you worthwhile ad revenue per 1000 views.
Additionally, it is eligible for affiliate marketing partnerships and brand sponsorships with banks, credit unions, online lenders, and other services in the personal finance sector.
Digital Marketing
Digital marketing leverages the power of the internet to connect consumers with a brand. Small businesses, solopreneurs, corporations, and institutions continually look for the best practices and trends in digital marketing.
In this regard, your YouTube channel will have loyal viewers if you offer valuable digital marketing content. Besides the attractive CPM and ad revenue, you can get paid partnerships with brands that offer online marketing services and products.
Educational Channels
Education is a vast niche in the YouTube platform, ranging from how-to tutorials, academic guides, DIY projects, and cooking. A considerable percentage of YouTube visitors look for educational content for daily life.
With this kind of content, you are assured of loyal viewers and growth over time. Your ad revenue accumulates over time because educational content is evergreen.
Product Reviews and Unboxing
The average buyer depends on word of mouth to make purchasing decisions. For instance, if someone wants to buy the latest iPhone, they will research the experiences of other users.
This is why product reviews and unboxing videos attract a lot of viewers in no time. Also, product reviews are evergreen.
You'll earn decent ad revenue from reviewing home and office gadgets, cars, construction equipment, children's toys, and other devices.
Moreover, this niche is lucrative with brand sponsorships because some manufacturers will pay you to mention or review their products.
Beauty and Fashion
The beauty and personal care sector is lucrative. People want to enhance their appearance and look good in their attire. Moreover, cosmetic, skincare, and fashion brands spend thousands on influencer marketing.
If you build a decent community around your beauty and personal care YouTube channel, you can earn from ad revenue and paid partnerships.
Winding Up
A profitable channel has a good CPM which gives you decent ad revenue based on your views.
Other factors make a YouTube channel earn more money, including affiliate marketing and brand sponsorships.
This article explained the type of YouTube channel that earns more money."