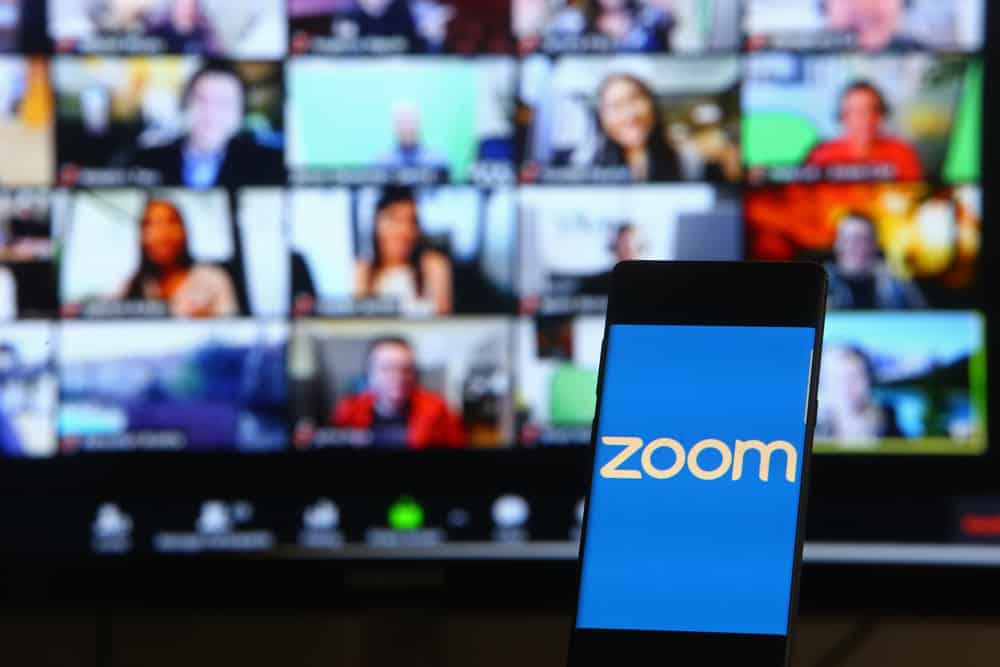 The use of raffles is a good way of fundraising money. But previously, fundraising had to be done physically until COVID happened. After the pandemic, even fundraising activities were banned, no matter how important.
Because of that, virtual fundraising came into the picture. One way of virtual fundraising is using raffles, as explained in this guide.
You must ensure the event is a success when doing raffles on zoom. First, you must find the relevant items of high value. Once you have found creative items that people will be interested in, find the best platform for selling the raffle tickets and a donation tool, then launch the event on Zoom.
Hosting a raffle event on Zoom can be tricky when it is your first time. Thankfully, this guide has explained if it is possible to do a raffle on Zoom and the best tips when doing a raffle on Zoom. Let's start the topic!
Can I Do a Virtual Raffle on Zoom?
Zoom is a platform that has proved helpful in hosting various events. The one thing others may not understand is if they can do a raffle on Zoom. Doing a raffle on Zoom is possible, but it requires other online tools that will enable you to sell raffles and collect donations.
Zoom will be the hosting platform, but it does not offer tools for collecting donations and selling raffles. Therefore, you can do a raffle on zoom, using other online tools to facilitate selling raffles.
How To Do a Raffle on Zoom
Doing a raffle on Zoom is easy and can be achieved in three simple steps. The following are essential requirements when organizing a raffle.
Find Items
The first thing you must have when doing a raffle on Zoom is the items that will enable you to sell raffles. The items you offer must not be ordinary if you want to sell more raffles. The items must be highly valued for your guests, affordable, and relevant to the mission.
The items you want to sell must not cost your organization so much, but they must be valuable to encourage many people to buy more raffles.
Have a Tool for Selling Raffles
Once you have the items you will exchange for raffles; you must find an online tool that will enable you to sell the raffles.
You may need to create a page that will enable you to sell your raffles or find tools to help you customize pages easily.
Have Means of Collecting the Donations
Once you sell the raffles, you will require to collect the donations. Again, you will require a page for donation collection or find a suitable tool to enable you to achieve it.
You must let your attendees know about the donation page to enable you to collect more funds.
Host the Virtual Raffle on Zoom
Zoom is a perfect hosting platform that will enable you to do a raffle on Zoom. Once you have all the other tools ready, you can create a meeting on Zoom and invite all participants to participate in the event.
Once you have created a tool for selling raffles and collecting donations, you can embed them on Zoom such that all attendees can see the whole event from a single screen.
Pick the Raffle Winner
Once you have hosted the raffle on Zoom, you must have a tool that will enable you to pick the winner randomly. Random Picker is an example of an online tool you can use to pick your winner.
Alternatively, if you don't want to use an online tool, you can pick yourself randomly and announce the winner on the Zoom platform.
Best Tips When Doing a Raffle on Zoom
Doing a raffle on Zoom may seem simple, but it requires more energy. The raffle event must be pleasant, like a physical one, and keep the audience entertained. The following tips will be vital in making the raffle event a success.
Make It Easy To Buy Raffles and Donate
If the process becomes complicated, people will be discouraged from participating. Thus, the whole process must be as simple as possible to encourage people to participate.
Have an Entertainer
The raffle event must be pleasant and get all participants involved. Thus, you must arrange for an entertainer to keep the event lively and get more raffles sold.
Keep Costs Low
The whole event is intended to collect funds, and the worst thing you can do is have a high hosting budget. Therefore, you must ensure the cost of the whole event is manageable to enable you to realize a high income.
Conclusion
Zoom has made it possible to carry any event virtually. If you want to raise funds through raffles, the guide has explained the steps involved.
Additionally, the guide has explained the best tips to ensure the raffle is done successfully on Zoom.