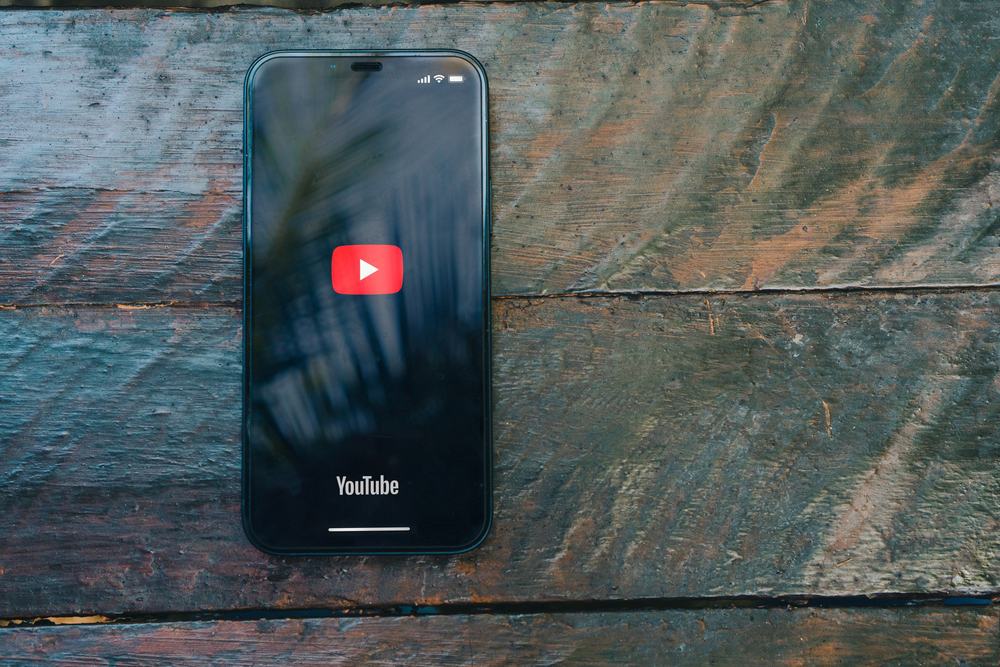 In the past, achieving fame and success was not as easy as today. There were fewer opportunities, and the competition was stiff as everybody wanted to get hold of those.
Today, prospects are within everybody's reach, thanks to different social media channels and platforms. These opportunities come with their inherent challenges.
YouTube is a platform very dear to many content creators wanting to make a big name. The problem is that there are many ambitious people on the platform, and standing out from them is a big challenge.
If you want to enter the world of YouTube, besides many things, you must know what is popular among the audience these days.
So, what is popular on YouTube?
As per the "Think with Google" survey, the most preferred content categories on YouTube are:
– Comedy – funny skits, reaction videos, stunts, or challenges, pranks, and others.
– Music – cover songs, original songs, playing instruments, etc.
-Entertainment and pop culture – TV shows, dramas, vlogs, travel, fashion, celebrity gossip, silent vlogs, ASMR, other challenges, etc.
-How-To – makeup, cooking, how to use gadgets, product reviews, instruments, and others like these.
YouTube has become a phenomenon that everybody wants to see and hop on to with ambitious eyes and hearts. If you have big 'YouTube' dreams, this article is going to help you navigate the first thing, what's popular on YouTube, to enable you to create something similar or even better. Let's explore!
YouTube – Popular Video Sharing Platform
When the first ever YouTube video: 'Me at the Zoo,' was posted on YouTube, nobody knew how big this platform was about to get in the coming years.
The idea was simple and based on sharing experiences. Now, it has evolved so much that people are making money out of it.
YouTube is one stop to finding everything your heart desires, from entertainment, sports, and education to political, religious, and music content.
There are other things we never needed, like personal vlogs, mukbang challenges, ice bucket challenges, or ASMR stuff – but we have them here on YouTube and are hooked.
If you want to make it into the YouTube world and be successful, you must have an idea. An idea is significant as you can plan your strategy and efforts around it.
But is your idea really what is desired by the audience on YouTube?
What is that people desire to see on YouTube? Simply, what is popular content on YouTube these days?
Let's answer!
Four Top Content Categories on YouTube
As per 'Think With Google' insights, these are YouTube's top 4 popular content categories.
Category #1: Comedy
Everybody loves a good laugh. That's why funny content is the most preferred content on YouTube. If you have a funny bone, know you can succeed on YouTube by making everyone laugh.
You can create funny skits or vlogs if you know you are funny. You can get inspiration from MrBeast's channel, with over 30 million subscribers.
He makes everything funny just by being himself, also through challenges and stunts he performs, and even via hilarious editing.
Perhaps you can create a funny persona and do funny reaction videos like "Uncle Roger." This persona, "Uncle Roger," is created by Nigel Ng.
He acts as a middle-aged Asian guy disappointed with how famous chefs like Gordon Ramsey cooks Asian food. He reacts to those videos and now has over 7 million subscribers and over 8 million views.
Charlie Chaplin was also the character or a persona created by Charles Spencer.
Other popular funny stuff are funny babies and animal videos. Even pranks are also very liked by people.
Note
For more inspiration, check Jenna Marbles, The Vlog Squad, Ryan Higa, and Arron Crascall.
Category #2: Music
Music is a big part of YouTube. The biggest and most viewed channel on YouTube, T-Series, is basically an Indian Bollywood music channel.
T-Series has 223 billion views (as of Feb 2023) and is the most subscribed channel on YouTube.
Ironically, the second biggest channel on YouTube is Cocomelon, which has views of over 150 billion.
This American-based channel creates animated nursery rhymes. So, it also comes in the music category (I think, but Wikipedia includes it in the education category).
If you have a beautiful voice or play instruments, come to YouTube. Sing and post on YouTube. Interestingly, you do not have to sing original songs, as the covers of original songs are very popular on YouTube.
Many celebrity musicians like Justin Bieber and even Charlie Puth became famous on YouTube. So, you can do that too.
Category #3: Entertainment and Pop Culture
Entertainment is very subjective. Here, you must know what your target audience finds entertaining.
For example, if your target market is gamers, entertainment for them would be live games streaming as PewDiePie did.
Similarly, if your target audience is women, their entertainment would be your fashion, makeup, and other retail stuff (sorry for being such a stereotype).
Drama channels are also very popular, particularly Indian, K-dramas, Turkish, and Pakistani.
Other famous contents under this category are fashion (Vogue/Harper Bazaar), travel, other lifestyle vlogs, celebrity gossip channels, challenges like mukbang, and even silent vlogs and ASMR videos.
Magazine channels like Buzzfeed are also very loved and popular.
Good To Know
The third and fourth most viewed channels on YouTube are entertainment based, again from India. Both are from Sony TV Network drama channels.
Category #4: How To
This one is the broad category. If you explore it, the chances of finding something you can do are higher in this category.
You can create videos under "How To" on any question you think your audience wants to find the answer to.
For example, it can be "How to create YouTube videos on a mobile phone" or "How to bake a cake without the oven."
This category is vast. Explore as much as you want. Study your target audience and try to find the answers.
The popular contents under this category are tutorials, cooking channels, gadgets unboxing and reviews, products unboxing and reviews, educational (how to solve math equations, finance problems, etc), and so much more.
Conclusion
YouTube is a big world, and you are going to be a tiny player.
Nevertheless, it does not mean that you should not dream of it.
Simply do your own survey and find out what your target audience on YouTube likes.
Now, try to amalgamate your ideas with what people like these days to create something fun and entertaining to help you grow.
Make sure to encapsulate our ideas when you are developing your content strategy.
Hopefully, you will also make it big in the YouTube world.