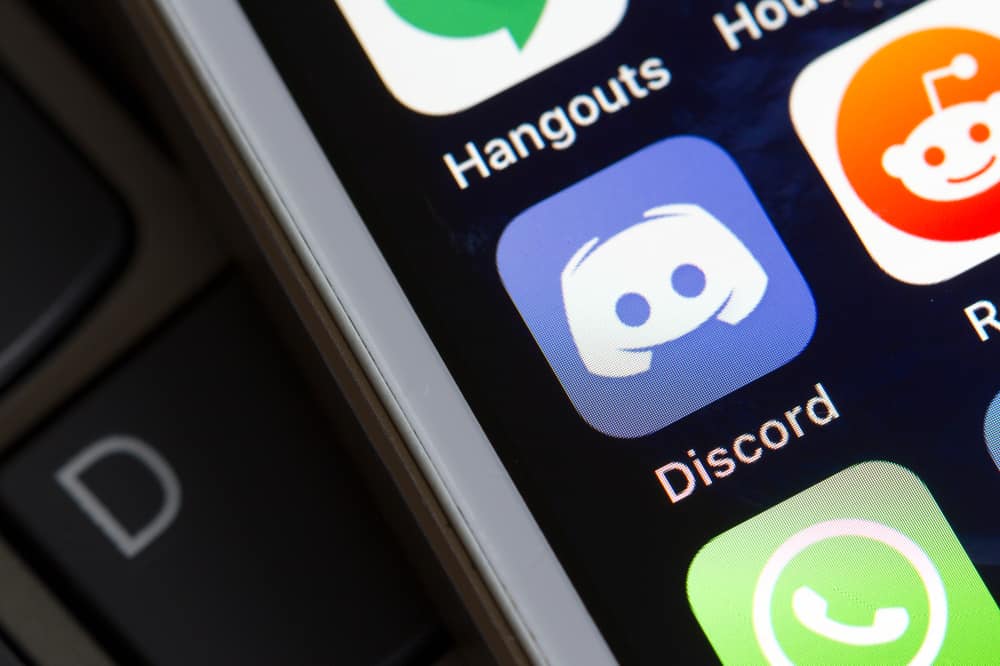 Discord is a free communication app that you can use to text chat, share videos, and voice with friends and family. It's especially popular with developers and gaming communities interested in niche topics and gaming together.
This app was created in 2015 and currently has approximately 150 million active monthly users. Like other social media apps, Discord requires a bio so that people looking to connect with you can have some background information on you.
But what to put into the Discord bio?
The answer is something that reflects who you are. The truth is, there's no standard way to write a Discord bio. It can be a simple description of you, a funny introduction, or even a famous saying. If you want to connect with others in a specific community, you should add those details to your bio so people can easily connect with you.
You're not alone if you're struggling with Discord bio ideas. This article will cover ways to develop captivating Discord bio ideas.
Overview of Putting Discord Bio
Your Discord bio is your best opportunity to make a great first impression on the people you want to connect with.
Even though a discord bio doesn't have to be professional, it's your chance to reach more people or interest like-minded people with whom you can form a community.
If you're a gamer, a cool bio would state that and include some info about wanting to connect with fellow gamers.
The discord bio has a 190-character limit. For this reason, it's essential to ensure you are brief and concise and include all the vital information.
If you're new to Discord, you'll notice that it has its terminology. An example of Discord lingo is servers. Servers refer to Discord spaces like friends groups or communities.
Larger Discord servers are public; anyone can join, but most are made of small communities and invite members to join. As a new user, you can create your server and then invite friends and family to join.
If your Discord is primarily for connection, your bio should reflect that. If you want to join particular niche communities, your bio should state your interest.
An example of a brief bio you can put in your Discord includes "Fantastic gamer looking to connect with fellow gamers. Fortnite, Minecraft, Apex Legends, and Roblox."
Next, we discuss various ways to develop the best Discord bio and the exact steps to put a Discord bio.
Ways To Come Up With a Discord Bio
Even though there's no limit to what you can put in your Discord status, knowing precisely what to say can be challenging. Here are some ways to come up with a unique Discord bio.
Idea #1: Write About Yourself
Even though 'About Me' feels like the most specific information someone can add to their Discord bio, it can be challenging to pick the correct information.
When considering a bio that speaks about you, select fun and creative information but not too revealing.
An excellent example is describing a few personality traits, writing about your current emotional status, or adding a quote you love or one that best describes you.
A few examples of 'About Me' bios for Discord include:
Extrovert and gym lover
College student and future entrepreneur
An adventurous gamer who enjoys music and rock climbing
You can also add a motivational quote or a song lyric from your favorite band. Examples include:
"Libraries gave us power, then work came and made us free, what price now for a shallow piece of dignity?" – Manic Street Preachers
"You may say I'm a dreamer, but I'm not the only one." – John Lennon
"Every story I create creates me. I write to create myself." – Octavia E. Butler.
Idea #2: Write What Your Discord Is About
If inspirational quotes and song lyrics are not the types of things that you like, you can state what your Discord account is about.
If you're looking to connect with friends and family for simple, light-hearted moments, you can add that to your bio.
Here are a few examples of friends and family Discord bios:
Family, friends, and fun moments with lots of laughter
Here for friends, family, and great times
If you're all about gaming or other niche communities, you can include that in your bio so that people in those communities can invite you. Try one of the following bio examples:
Gaming, software, and tech
Avid gamer who's mainly into Valorant and Rocket League. Looking to connect with fellow gamers for epic game nights and banter
Idea #3: Brainstorm With Friends
Another way to create an exciting Discord bio is to brainstorm with friends. If you're not in a rush, you can wait until you're in a group, then ask friends to contribute to your Discord bio.
This is an excellent way to get many 'out-of-the-box' ideas and select the one you like best. Additionally, asking friends is a perfect way to be unique, as your Discord bio will differ from anything you'd typically come up with.
Idea #4: Check Other People's Bios
As stated earlier, there's no limit to what you can add to your Discord bio. If you're out of ideas, you can review other peoples' bios and then come up with something similar.
Remember not to copy another person's bio, as this doesn't help you stand out. Instead, note the bios you like, quotes, lyrics, or 'About me' tags, then switch them up to reflect you.
Step-By-Step Guide on Adding Your Discord Bio
After coming up with a creative Discord bio, follow the steps below to add it to your profile:
Launch the Discord app.
Tap your profile picture in the bottom right corner.
Select "Profiles."
Tap on the About Me text field and write your bio.
Tap the "Save" button in the top right corner of the screen.
Summary
There's no limit to what you can put in your Discord bio. But writing a few descriptive details about you is an excellent choice if you're looking for a unique bio that helps you stand out.
Alternative Discord bio ideas include song lyrics, quotes, or what you hope to achieve with your Discord account.
If you're struggling with crafting the best Discord bio, ask your friends to help or review other people's bios; pick the bio you like most, then tweak it to make it your own.