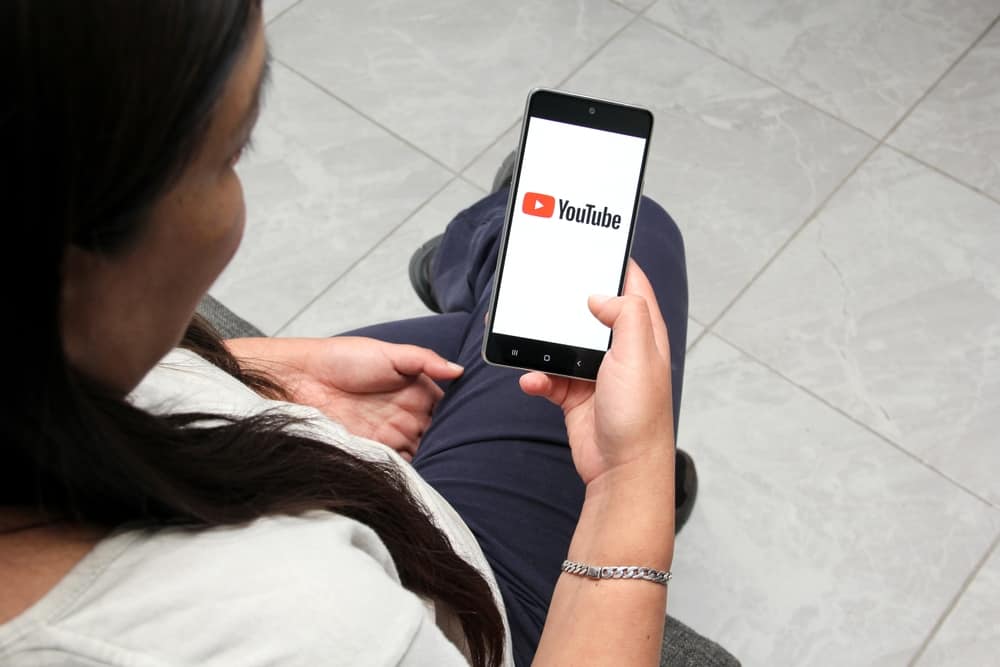 You must have seen every year (for three consecutive years now) a girl named Emma Chamberlain taking red-carpet interviews of your favorite celebrities at Met Gala.
She does not only have walked on the Met Gala red carpet but is also the brand ambassador of Louis Vuitton.
Did you know that YouTube is the main reason for her fame?
But when did she start YouTube?
Emma Chamberlain began her journey on YouTube in 2017 at the age of 16 through vlogging. From an awkward teenage girl to a megastar with a net worth of $12 million – Emma certainly has come a long way.
If you want to know more about Emma Chamberlain, keep reading this article till the end.
Who Is Emma Chamberlain?
You must be living under the rock if you have never heard of Emma Chamberlain.
There is so much more to Emma Chamberlain than just being the one who takes interviews on the Met Gala Red carpet (sometimes the cringiest ones like Doja Cat dressed as a legit cat).
Anyways, Emma Chamberlain is an internet personality, a YouTuber, an entrepreneur, a podcaster, and a model.
She started her journey in 2017 when she was only 16 years old in high school senior. She was unhappy with her school years and took up YouTube to take off her mind from her chaotic life.
She created vlogs with a unique editing style, which was never done before, that included zooming, adding texts on screen, and pauses.
This new approach to vlogging was never seen before. Her vlogs included fun stuff, mostly Emma doing fun things like daily life routines, cooking, making fun of herself, and trying new things.
Did You Know?
Times magazine included Emma Chamberlain in the "Times 100 Next" list because of her unique style of vlogging never been attempted before.
Emma Chamberlain has come a long way from her vlogging days on YouTube to becoming what she is today.
Today, she is more invested in her podcast series and even earned her award for the best podcaster and the "People's Choice Award."
Currently, "Anything Goes" with Emma Chamberlain's podcast on Spotify is her most-running gig.
She also has a coffee brand, Chamberlain Coffee, to her name. This venture is very profitable. As per the estimated figures, she has earned over $32 million from her coffee brand since its launch in 2019.
YouTube, however, has taken a backseat for Emma Chamberlain. She rarely posts and very much contended with her all-other shenanigans besides YouTube vlogging.
Did You Know?
As per Emma Chamberlain's interview, she became viral within 2 or 3 months after her first video. Her video titled "We All Owe Dollar Store an Apology" in 2017 was the one that put her on the map with 4 million views.
Though it was assumed that Emma finally made it quit to her YouTube channel, fortunately, it was not the case.
She took some time off YouTube to concentrate on herself and her mental self for 6 months. She got back later with a vlog. Though Emma posts infrequently, she still has not bid her farewell to YouTube.
Did You Know?
Adam Kontras is considered the pioneer of online vlogs. He posted something like the current vlogs style in 2000 when he uploaded his journey to Los Angeles. Later, when YouTube was launched in 2005, the co-founder's first video was also like that of him visiting a zoo.
Some Facts on Emma Chamberlain
Here are some facts about Emma Chamberlain:
She was only 16 years old when she posted her first YouTube video. She quit her education to pursue a full-time YouTube career.
At the beginning of her YouTube journey, she created DIY videos.
Her videos consisted of unique-styled vlogs never attempted before with unique editing skills.
Her first viral video gained 4 million views.
The Times magazine has named her the funniest person on YouTube due to her quirky style. The magazine also named her as the most influential person on the internet.
Emma has her coffee brand and is the brand ambassador of big brands like Louis Vuitton.
Conclusion
There you have it!
Everything you possibly would need to know about Emma Chamberlain.
The girl started in 2017, and has been no stopping her since then.
She has achieved so much from YouTube and now navigating the world outside YT.
She is an inspiration for all the young kids who want to make it on their own.
If she can become a millionaire at the tender age of 21, so can you too.