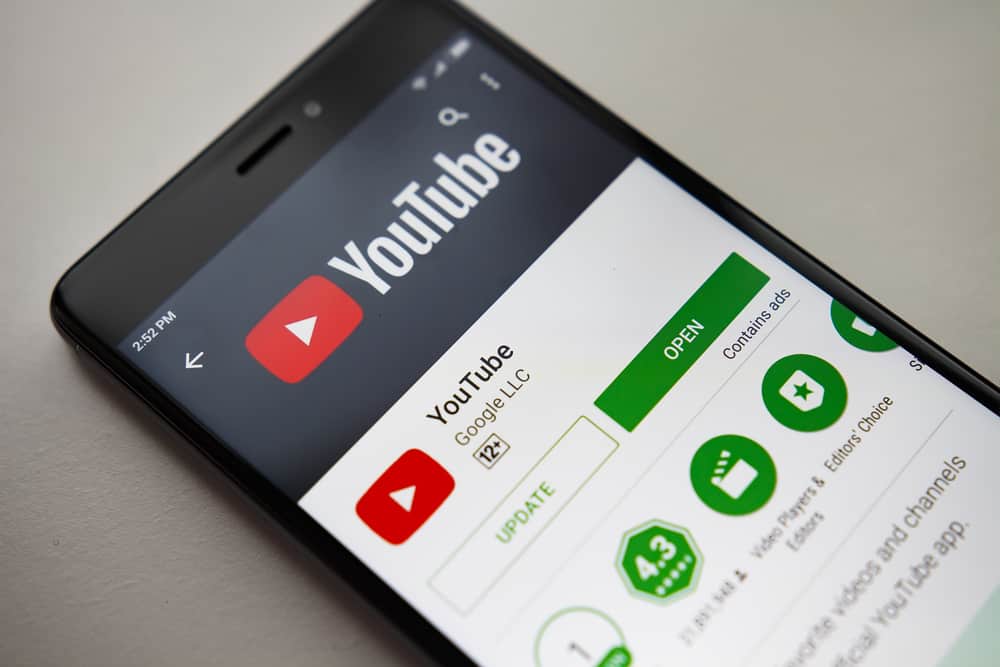 We all are human beings; we are bound to make mistakes.
Unlike real life, mistakes made on social media are mendable and erasable.
So, if you worry about posting something accidentally on YouTube or find something subpar or perhaps controversial in your video content, you can delete your video conveniently anytime without sweating.
So, how can you delete a YouTube video you uploaded on your channel?
Navigate to YouTube Studio on your PC. Find the video and click on the "Delete Video" option next to it and confirm.
YouTube mobile users can find their uploaded videos arranged chronologically in the channel library and tap the three-dot menu next to the desired video to select the "Delete" option under the menu.
With this easy-to-follow guide, you can easily erase your mistakes by deleting your video on YouTube that you do not think should make it to the world. Let's learn step-by-step how to delete a YouTube video without hassle.
Step-by-Step Guide on Deleting a YouTube Video
If you are a content creator on YouTube, then there are some things you should know at your fingertips.
During your YouTube journey, you will make mistakes and upload videos that you instantly believe should not exist.
Sometimes, you realize mistakes in the video after uploading, or other times you believe something said or done might not sit well with your audience.
In either case, the good news is that you can delete any video on YouTube that you uploaded anytime (even after Trinity).
The process is simple and will take a few seconds.
Be very sure before deleting a video on YouTube. Once you delete a video, it will be gone for good, along with likes and comments. So, be sure to keep a backup.
There is something you should know before attempting this guide.
First, you can only delete videos uploaded on your YouTube channel (not on other channels, no matter how much you dislike them).
Secondly, you cannot replace a video with another video. Each video has its own URL, so the new one you upload will have its unique URL different from all prior ones.
You can change the existing video description, title, caption, add cards, and even comment settings even after uploading it without having to delete it. Additionally, you can trim the existing uploaded video on YouTube PC.
Let's learn how to delete a video from your YouTube channel on PC and YouTube mobile.
YouTube on Desktop
Follow these steps:
Navigate to YouTube.com on your browser and sign in.
Click on your profile avatar in the top right corner.
Select "YouTube Studio" from the menu.
Select "Content" from the left panel.
All your uploaded videos will appear on the main screen under "Channel content."
Hover over the video that you want to delete.
Click on the three dots at the bottom of the video.
Select "Delete forever."
Check the box to acknowledge that you understand that your video will permanently be deleted.
Click "Delete Forever." to confirm the action.
YouTube will start the deletion process, and in a few minutes, the video will disappear for good.
On Mobile
Follow these steps:
Launch the YouTube app on your mobile device.
Tap on your profile avatar in the top right corner.
Select "Your channel" from the menu.
Tap on the "Manage videos" button.
Find the video you want to delete (videos in the library are in chronological order) and tap on the three-dots menu next to it.
Select "Delete."
Tap "Delete" to confirm the action.
Voila, the video is gone now.
Once you delete any video, know it will be deleted forever from YouTube search results. Nobody can find it by searching for it. Additionally, the watch time will become part of the aggregate report.
Wrap Up
Any video you have uploaded on your YouTube channel that you find embarrassing, offensive, or not up to par can be deleted conveniently if you follow our guide.
Just know that once deleted, the video will be gone for good unless people have downloaded or shared it.
A good idea is to always think before what you post.
Double-check your content or get help from someone to foresee any mistakes or potential troubles in your content.