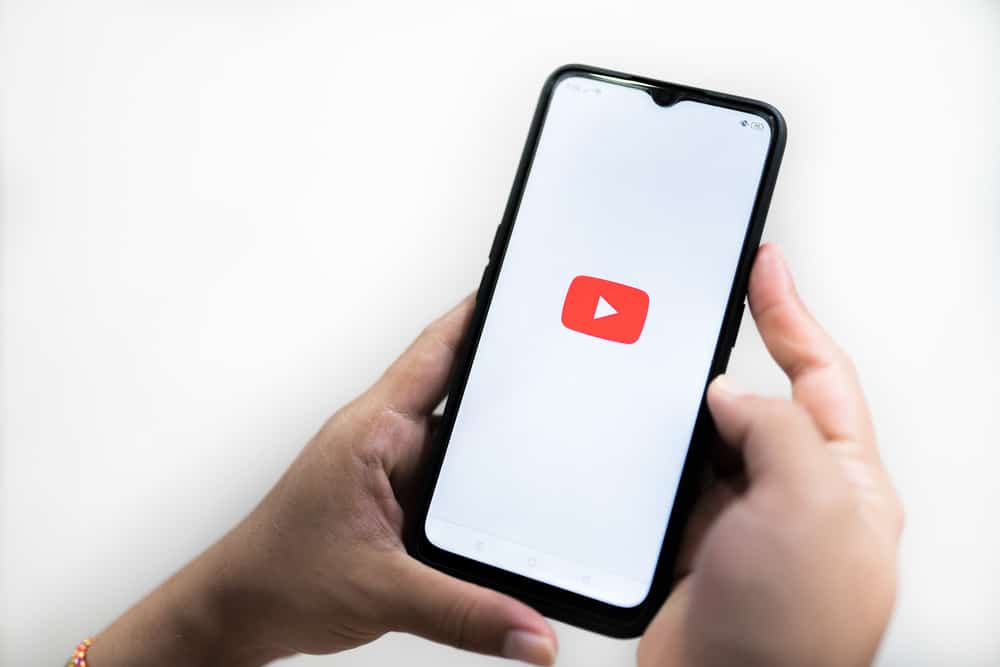 One way of growing your YouTube channel is through contests and giveaways. Giveaways drive new users to subscribe to your channel, increase engagement, and increase channel awareness.
However, doing a giveaway is only easy on paper. In reality, you must follow YouTube guidelines, plan and execute the contest. But how do you do a giveaway on YouTube?
To do a giveaway on YouTube, define your giveaway goals and familiarize yourself with YouTube guidelines on giveaways. Choose a prize that interests your audience, identify the giveaway duration, and define the entry requirements. Announce, run, and promote the giveaway and monitor audience engagement. Pick the winner(s) and analyze the results to see if you have reached your goals.
This article gives shows how to do a giveaway on YouTube.
How To Do a Giveaway on YouTube
It's no secret that giveaways are beneficial. We would forgive you for deeming it a lot of work to do a giveaway but not for thinking they aren't worth your effort. Below are the various perks of running a giveaway on your YouTube channel.
Creates brand awareness.
Promotes subscriber loyalty.
Gives you new subscribers.
Draws more engagement in likes, comments, shares, and views.
That said, running a giveaway takes work. Besides planning and executing the contest, you must choose a creative giveaway idea that impresses your target audience.
If you are wondering how to do a successful giveaway on YouTube, find more details in the below tips.
Define Your Goals
While there are various reasons for running a YouTube giveaway, every business or brand needs to narrow down its main goals.
These goals vary, from getting new subscribers, gratitude to loyal subscribers, and celebrating a milestone to engaging with your audience.
Defining your contest goals is imperative because your analysis at the end of the giveaway will depend on the set goals.
Familiarize Yourself With YouTube Guidelines
YouTube has clearly outlined contest policies that all creators need to follow. Failure to follow these rules may lead to account suspension, demonetization, or content removal.
These policies include not using copyrighted content, running cost-free contests, and refraining from manipulating YouTube metrics. To get the full picture, read YouTube contest guidelines and policies.
Choose a Prize
A successful giveaway depends on the enthusiasm of your audience, and you don't want to give away a prize that no one is interested in.
One way to identify what your target audience likes is through market research. Alternatively, you can ask them what they want in a giveaway through a live Q&A session.
Identify the Giveaway Duration
Your contest needs to have a limit to give interested participants a timeline. The duration you pick will depend on various factors, including your contest goals, prize value, promotion and reach, audience engagement, requirements, and contest type.
For instance, a contest that seeks to gain more subscribers and offers multiple prizes may run longer than a one-prize giveaway that seeks to raise awareness for a new product.
Define the Entry Requirements
What does it take to enter into your contest? Is it a single or multiple requirement? These are the questions you need to answer in this step. Single entry requirements include subscribing to your channel.
On the other hand, a multiple requirements giveaway may include subscribing, commenting on a certain video, and sharing the video on other social media platforms.
Announce the Giveaway
You have done the major part of planning your giveaway, and now it's time to let potential participants know. Announce the giveaway on your channel and other social channels.
For instance, you can create an announcement video on YouTube, then share the news on Facebook, Twitter, TikTok, and Telegram.
Run the Giveaway
Do the giveaway once you've announced the giveaway and provided the entry requirements. Let your audience know that the contest is on and how long it will run.
Promote the giveaway on your social media pages and in communities with similar interests, such as Facebook groups, Telegram channels, and Subreddits.
Monitor Audience Engagement
As the giveaway progresses and participants begin engaging, monitor the contest to ensure everything goes as intended. Address any concerns raised by participants and promptly respond to their comments, likes, and shares.
Monitoring and managing the contest develops trust in the audience and creates excitement, drawing more participants.
Pick the Winner(s)
When the giveaway has run its course, pick the winner(s). Create a new video to announce the end of the contest and the winners.
You can also explain the criteria used to decide when picking the winners and how the winners can claim their prizes.
Analyze the Results
Now that the giveaway is over, did you achieve your goals? Analyze the results using YouTube Analytics to measure the success of your just concluded contest.
The analysis will depend on the purpose of the giveaway. For instance, if the goal was to create awareness about your channel, check how many new subscribers you've gained.
Wrapping Up
We've provided tips and tricks to do a giveaway on YouTube. Leave a comment below to share any questions or concerns regarding running a contest on your YouTube channel.