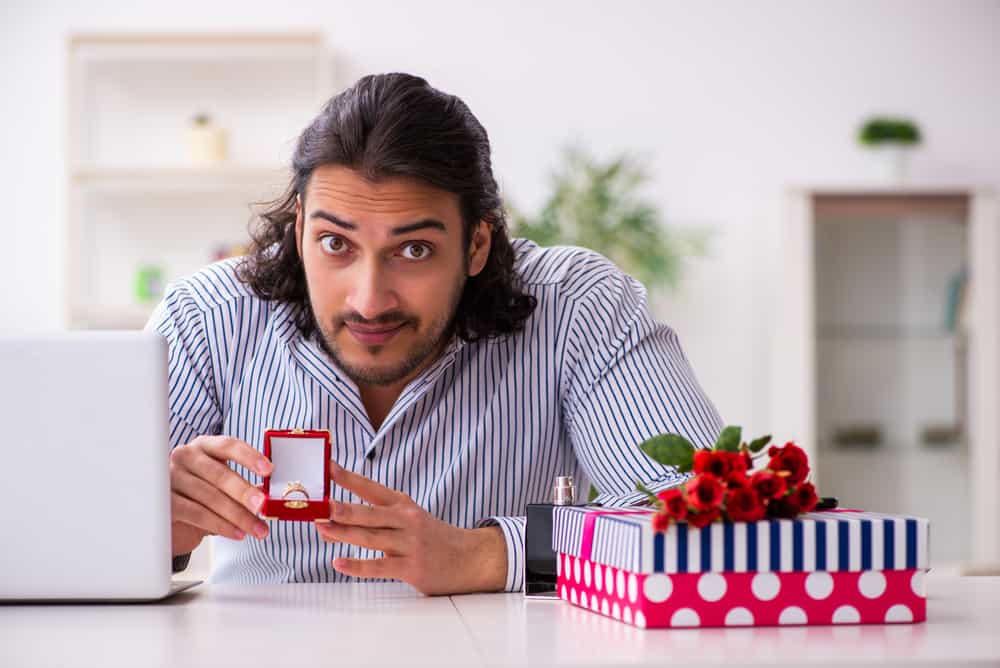 Zoom weddings rose to fame during the Covid-19 era when traditional weddings became impossible due to social restrictions.
Yet, years after the restrictions have been lifted, partners still choose Zoom weddings, either exclusively or as a hybrid.
Zoom Weddings' affordability is one reason for its popularity: you save on venue fees, transport, and other expenses.
But how much does a Zoom wedding cost?
A Zoom wedding cost varies depending on various factors. These factors include the Zoom package, the number of attendees, streaming equipment cost, and other associated expenses.
It also depends if it's a simple from-home wedding, a destination Zoom wedding, or a hybrid (a traditional wedding with virtual streaming for guests who couldn't make the physical event).
This guide will highlight how much a Zoom wedding costs and the various influencing factors.
Overview of Zoom Wedding Costs
Zoom weddings are versatile, from simple at-home officiating ceremonies and destination live-streamed ceremonies to hybrid weddings.
The latter involves a traditional wedding with some guests in attendance, while the rest stream the event online from the comfort of their homes or any other place.
All these variants vary in expenses. For instance, the simple home ceremony will be the cheapest, with only a few wedding-associated costs. These include a gown, tuxedo, rings, flowers, and wine.
The other expenses include streaming costs. Will you stream the event using your work computer? You may incur more costs if you purchase or rent streaming equipment like a webcam, microphone, and artificial lighting.
Regarding destination live-streamed weddings, you will incur venue, travel, reception, videographer, and officiant costs.
If the attending guests and those viewing from home are more than a hundred, you need a Zoom package that accommodates over a hundred participants.
Moreover, a destination wedding may last hours, so a package with unlimited screen time.
For the hybrid wedding, you are planning a traditional wedding with the option of live streaming for friends who couldn't make it to the physical event.
Such an event can be overwhelming, but it's doable. While you could manage a DIY streaming with the help of your tech-savvy friends, hiring a Zoom wedding live streaming service like Wedfuly might be better.
How Much Does a Zoom Wedding Cost?
We will dwell on the Zoom streaming costs first and then come to the other aspects later.
Zoom Packages
The cheapest Zoom package is the free plan. This plan is suited for a simple home wedding that seeks to stream the officiating ceremony to your guests. It only accommodates up to 100 attendees and lasts 40 minutes.
If you want more guests streaming your wedding for longer, the free plan won't work. The options here include the following Zoom plans:
Pro package at $149.90 per year – up to 100 guests for 30 hours
Business package at $199.90per year – up to 300 guests for 30 hours
Business Plus package – contact the sales representative for a customized price – up to 300 guests for 30 hours + cloud storage.
Enterprise package- contact sales representative for a customized price – up to 1000 guests for 30 hours + cloud storage
Streaming Equipment
Zoom is supported on various devices, including your smartphone and computer.
While streaming an intimate and simple wedding on a mobile device or computer is possible, a more advanced streaming set will produce seamless and high-quality videos.
You can buy or rent streaming equipment. The latter is more affordable and likely to give you high-quality equipment.
Rent live streaming equipment like webcams, high-quality computers, audio systems, microphones, and tripods from local rental companies or Zoom wedding live streaming services.
A Zoom wedding service like Wedfuly also offers additional services like technical support and remote live stream production. However, you'll pay more, with their cheapest package starting at $800.
Wedding Expenses
This section will vary based on the kind of Zoom wedding you hold.
For instance, you won't incur venue charges if you're streaming the wedding from your backyard or church grounds. Additionally, if all guests attend virtually, there will be no menu costs, drinks, and such items.
Flowers
No matter the nature of the wedding, flowers are one of the must-have items. They decorate the event and create a fun mood.
Wedding floral cost varies depending on the size and type of flowers.
You can pay as much as $1,500 for a hybrid Zoom wedding floral set and as little as $200 for a few bouquets for a home wedding.
Wedding attire
Wedding attires, including the bridal gown, tuxedo, and shoes, mark a special event you want to remember.
You can choose an attire that suits your budget if you're tight. Better yet, you can improvise with any wedding-like clothing already in your closet to cut costs.
For instance, you can wear that long off-shoulder dress as a gown. A nice suit from your closet can replace an unnecessarily expensive rental tuxedo for the groom.
However, if you want to wear special wedding attire, wedding dresses range between $280 and $1500. On the other hand, tuxedos range between $200 and $499.
Other costs you may incur in your Zoom wedding include an officiant, venue fees, and videography. The first one is easier because you can ask a friend or religious leader with the state requirements to officiate you.
Videography costs vary depending on the individual providers, what the service entails, and the number of filming hours.
However, intimate Zoom settings from home barely need a videographer. You can appoint one of your tech-savvy friends to control the streaming equipment.
Winding Up
The cost of a Zoom wedding varies, depending on various factors.
These include the Zoom package you use for the event, the number of guests, and streaming equipment costs.
It also depends on the type of wedding, including a small intimate wedding, a destination live-streamed wedding, or a hybrid.