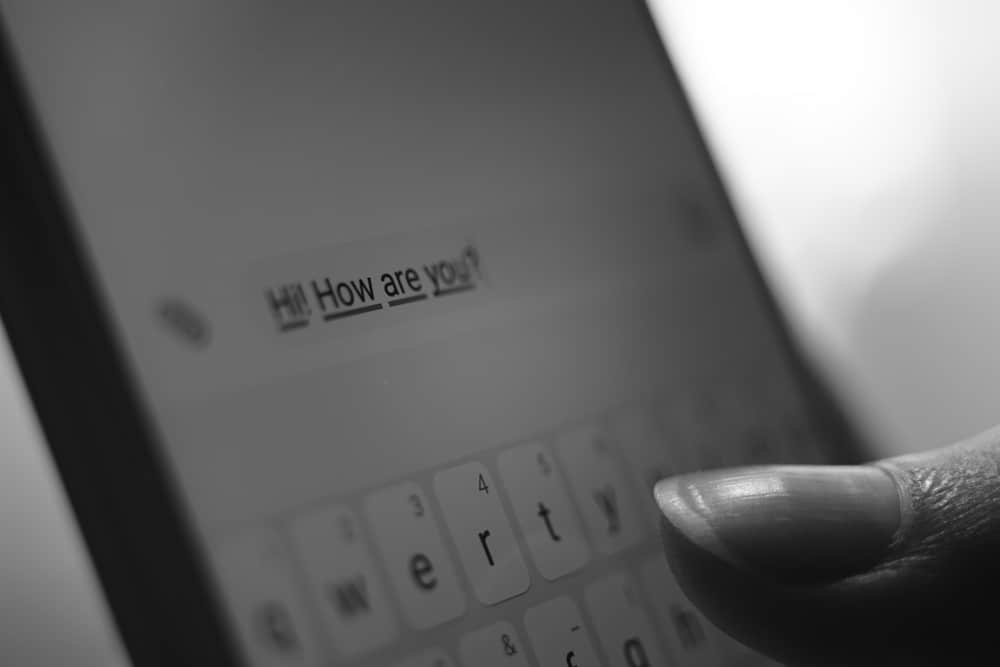 Let's face it, saying the right thing to girls can often be intimidating and overwhelming, especially when messaging them on social media apps.
Messenger, a subsidiary company of Facebook, is currently among the most popular instant messaging apps.
Its direct connection and link with Facebook make connecting with someone you like much easier.
So, what to say to a girl on Messenger?
The most important things to know on how to talk to a girl are to be sure to use appropriate language relevant to the conversation, how to start conversations in the right way, and create a rapport by making sure your conversations are interesting and engaging.
Whether you're looking to find your soulmate or just having fun, you are in the right place. This post contains several tips that you could employ to craft a perfect message that will make any girl instantly intrigued by you.
Tip #1: Research Before Asking Questions
Start by checking out her profile and getting an idea of who she is. You can look at her bio, interests, photos, and posts to better understand what she is like.
This will help you not only ask more relevant questions but also come up with interesting topics to talk about that she may be interested in.
Doing your research beforehand helps ensure you don't come off as just another random stranger sending generic messages.
Tip #2: Be Interesting and Engaging
When talking to a girl on Messenger, your goal should always be to be interesting and engaging; you want to spend some time getting to know her, asking questions, and connecting with her.
Remember, someone's beauty is only skin-deep; their personality matters most.
Focus the conversation on topics she is passionate about, and ask probing questions about her life and experiences that will get her talking more about herself.
Center on the conversation rather than trying to brag or show off; this will only make you appear insecure and off-putting.
Also, listening is just as important as talking. Give your full attention when she speaks, and let her know that you are interested in what she's saying by asking follow-up questions or responding with thoughtful comments.
Show true interest in what she has said and take the time to craft an engaging response that shows you're paying attention.
Tip #3: Ask About Her Interests and Hobbies
When you want to talk to a girl on Messenger, one of the best ways to start is by asking questions about her interests and hobbies, establishing a connection, and demonstrating that you are genuinely interested in getting to know her better.
Being thoughtful and sincere is important; women can quickly pick up on a lack of genuine interest.
Here are some ideas for conversation starters that focus on her interests and hobbies:
What kind of music do you like?
What do you like to do in your spare time?
Are there any TV shows or movies you're currently into?
Do you have any favorite books or authors?
What goals have you set for yourself recently?
Where is your favorite place to travel?
By asking these types of questions, you will gain valuable insight into her interests and hobbies and demonstrate that you care about getting to know her better.
Tip #4: Talk About Yourself Too
While some people may be put off by talking about themselves, talking about yourself can help to build trust and connection between two people.
Some conversation topics that you can use to talk about yourself include the following:
Your hobbies or interests.
Your career ambitions or goals.
Your favorite books or movies.
Experiences that shaped who you are today.
Your thoughts on current events or world issues.
Anything else that gives the other person an insight into who you are as an individual.
Engaging in meaningful conversations about yourself will help create a stronger bond with the girl you are messaging and keep her coming back for more.
Tip #5: Be Respectful, Confident, and Funny
When messaging a girl on Messenger, the most important thing is to be respectful, confident, and funny.
Respect her boundaries, be yourself, and don't try too hard to be perfect. Talk about topics you both are interested in, keep conversations light-hearted, and don't forget to make her laugh.
Here are some tips for making a good impression:
Keep the conversation fun and flirty. Ask questions about things she's interested in. Don't forget to show genuine interest in your conversations.
Be honest with her about your intentions. Don't be afraid to express your feelings or ask her questions about herself. Let her know you care and want to get to know her better. This helps build trust between each other.
Don't forget to make jokes when appropriate, as humor can really help lighten the mood and make it easier for both of you to open up more freely.
This will help you be positive, straightforward, relax, develop a deeper sense of connection, and enjoy every bit of the conversation. Be confident in yourself and slowly build up the relationship.
Summary
The key to having a successful conversation with a girl on Messenger is to be genuine, engaging, and confident.
Additionally, knowing a bit more about her will help you come up with conversation topics that she is likely to find interesting.
Finally, remember to be yourself. Women are turned off by someone trying too hard, so keep your conversations light and easy-going.
Don't be afraid to be bold and flirtatious, but don't be over the top.