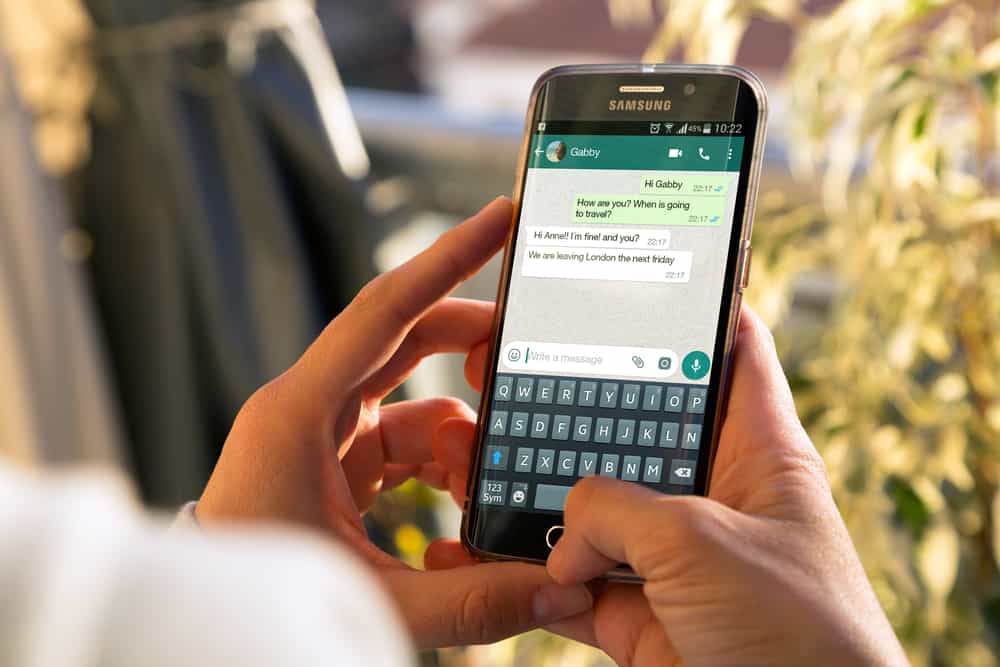 With 2 billion monthly active users and 100 billion messages sent daily, WhatsApp is among the most powerful communication tool for individuals and businesses. WhatsApp is one of the most effective tools for businesses to promote their brand and provide customer services and support.
If you use WhatsApp for your business, it is high time to start learning what WhatsApp chatbots do to serve your customers better. If you are interested to learn everything in detail on WhatsApp chatbots, then, as always, we are here for you.
WhatsApp chatbot is an automated AI tool that runs on WhatsApp. This tool can automate and perform various tasks for businesses, such as responding to customers' queries and providing them with complete automated customer support faster and better than humans. These can help you enhance your customer's experience and increase their engagement.
Let's explore more on WhatsApp chatbots, how these can help you better serve your customers, and even how to get one for your business.
All About WhatsApp Chatbots
If you have stumbled upon this article, I assume you have a business (or thinking about one) and want to engage your customers and provide them with better services using WhatsApp. You might have also heard many people talking about WhatsApp chatbot and how it is helping them to enhance customer engagement.
Before we dive in further, let's understand what a WhatsApp chatbot is.
Like any other bot (like on Discord or Telegram), WhatsApp chatbots are automated software or AI tools with a pre-programmed set of rules to automate various tasks for you. WhatsApp chatbot's primary objective is to engage your customers and provide them with better services and support on WhatsApp.
WhatsApp chatbots can do so much for your business if WhatsApp is an integral part of your marketing and communication strategy. These WhatsApp chatbots can be accessed via WhatsApp Business and run on WhatsApp Business API to engage with your customers, students, employees, or anyone in your target audience.
If you have a small business, it is relatively easier for you to communicate with your limited customers over WhatsApp and engage with them effectively.
When your client base grows, it is physically impossible to serve each one effectively and on time. If you do not deal with your customers timely, you are in danger of losing valuable current and next potential customers to your competitors.
It is where WhatsApp chatbots can help you. Whether you have a small or large customer base, you can use WhatsApp chatbots quickly and accurately to respond and engage with them.
WhatsApp Business is a solution developed to help businesses to enhance their presence on WhatsApp. It has two solutions — WhatsApp Business App and WhatsApp Business API.
Benefits of WhatsApp Chatbot to Your Business
Here are some benefits of WhatsApp chatbot:
WhatsApp chatbot can answer customers' queries even after business hours automatically.
Give information on products and services and help you promote your new products.
Enable you to notify customers when your new product hits the market, any discount offers of your business, or even when they left something in the cart.
Chatbots can schedule appointments, give shipping and payment updates, recommend new products, and even gather lead details.
A chatbot can effectively handle multiple queries at once.
When you have chatbots on WhatsApp, they can provide enough information for your customer to help them in their purchasing journey.
Chatbots can even generate sales if you insert a call-to-action (CTA) option on your Facebook or Instagram ad, redirecting customers to your WhatsApp chatbot for more information.
WhatsApp chatbots can help you create a more engaging and loyal customer base for your business.
One thing is imperative, whatever chatbots do, is automated and done in seconds. It saves time and money as you do not have to respond to your customers physically nor need to hire any customer support to do that, as it excellently mimics human interactions.
If you receive any message from your customer (user-initiated conversations) to your chatbot, you have 24 hours window to respond to them. Alternatively, you must provide an option for users to reach a human agent.
How To Get a WhatsApp Chatbot?
You cannot get a chatbot on WhatsApp just like this. First, you need to have a business presence on WhatsApp, and also your business must have a verified WhatsApp account to apply for WhatsApp business API to create a chatbot.
Apply for WhatsApp Business API with your company information for WhatsApp to confirm and issue you WhatsApp Business API.
Now, after that, you have two options:
If you have technical knowledge, then you can create a chatbot.
Or you can partner with any chatbot building company and choose the right one from these Meta recognized directories.
After selecting the right company, you can work with the company to design a customized chatbot for your business. Make sure you know what you want, the language, and other important things related to the execution and design of the bot before proceeding with the implementation.
Once created, you can test your WhatsApp chatbot in various situations to assess its performance for improvements.
Chatbots Are the Future of Customer Service
WhatsApp is growing exponentially every year, with new members added every minute to this platform; it is only fair to see that WhatsApp is one of the most effective tools for your business. WhatsApp is already one of the most used platforms in countries like the USA and India, the most conducive places for e-commerce business infrastructure.
Seeing these trends, we can safely say WhatsApp is the future, and chatbots are one of the integral elements of this future. If you aspire to grow the presence of your business on WhatsApp, it is time to learn more about chatbots to get the maximum benefits.