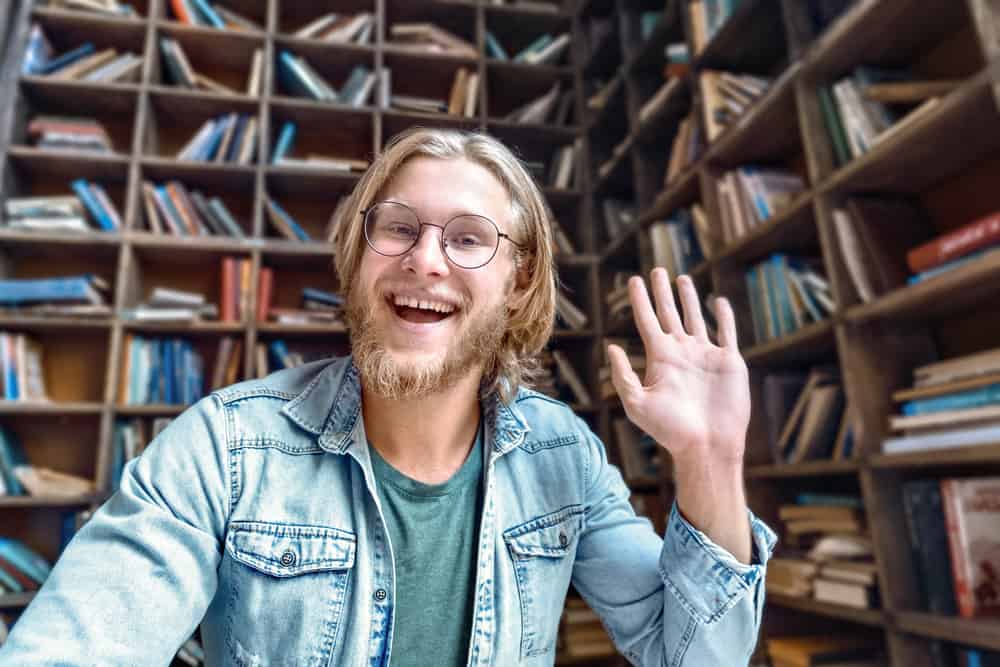 There are over 800 million videos on YouTube, and hundreds of hours of videos are uploaded every minute, so it is a very competitive place if you want to step into it.
Having said that, if you enjoy interacting, documenting your experience, and showcasing your creativity, there is nothing more rewarding than creating content for YouTube.
If you have decided to finally get into YouTube and now wonder how to begin, we can guide you. So, what should be your first YouTube video?
Your first YouTube video must be about the value you expect to give your target audience in your niche. Your first video is your value proposition, your resume. So, it should be about how you will answer the audience's questions. Additionally, give an intro that tells how qualified you are to discuss the subject and create a channel trailer featuring everything people can learn from your channel.
Let's give some instructions to help you plan your first YouTube video.
What Should Be Your First Video on YouTube?
Starting anything new can be overwhelming for anyone, as the first steps are always the scariest. Once you take the first step, everything will slowly start making sense.
Similarly, on YouTube, taking the first step is even double scary because you are putting yourself in a vulnerable spot in front of people (most of whom you do not know).
Don't sweat it much! The pressure you face right now is just from you. Once you push it back, everything will start making sense.
Still, if you feel nervous, then remember, the first ever YouTube video was the most ridiculous one from the YouTube co-founder of Zoo. So, at least you can do it better.
What Should Be My First YouTube Video Around?
First thing first, before we answer that, you should know that your first video will never be perfect. Since this is out of the way, you should not sweat at making it one.
Remember: Practice makes things perfect. So, when you keep posting, things will start making sense. Additionally, you will learn a lot from the YouTube insights that will help you formulate your strategy better.
Now, your first YouTube video must be the answers to the questions of your target audience. Before that, you must thoroughly research your target market and what they want to learn.
For example, if your target audience is the people who want to make money online, then your channel must answer all the potential questions they have to help them do it.
Your first video should give a sneak into what kind of content they can expect from you in the future and how qualified you are on the matter. So, we can say that your first video must be your value proposition of what your brand is all about.
So, your first video can be like, "How I became rich with my side hustle online." Your first YouTube must be clear about what it wants to achieve and whom it targets. Keep it to the point! 
Examples
Let's take some more examples. You want to create a channel to teach people professional photography skills.
For example, your first video can be "What are common photography mistakes?" or "Some tips to up your photography skills." Explain how much photography experience you have and how skilled you are in your job.
See, the first video must be the answer to the perceived questions of your audience. You do not have to answer all the questions and make a very long video; touch base only.
If you want to create a beauty channel for beginners, the first video can be "How to do makeup in 5 minutes under budget". You can also create a video on something like "5 top makeup products everyone must have."
If you have a gaming niche in your mind, they can begin with something interactive, perhaps like a live stream of you playing some famous game and interacting with the audience in real time.
Similarly, if you want to start a vlogging channel, start right to it. Post a vlog of how you begin your day and end it with "A day in my life." Introduce characters (people from your life) in subsequent videos. The first one should be all about you.
There is so much you can do; just remember the first video must be around the value you will provide to your viewers in the future.
So, to sum it up, your first video must be about introducing yourself and how you will help the audience achieve what they desire.
Viewers always enjoy "Top List" videos. It will be a good starter video to compile the top list related to your niche.
Important Pointers
Give a little insight into what you do and what your audience can expect from you in the future.
Brainstorm and make a script. Make sure you cover everything in the script in the beginning. You can deviate from the script provided you add some value.
You can share your successful experiences to make you seem more authentic. Do not drag it; you want to keep the audience hooked.
Do not worry so much about your background or camera situation. With good content, a decent camera and lighting can work well.
You can also create a channel trailer to introduce yourself and tell people about your channel.
Final Thoughts
Taking the first step is the scariest on YouTube, but everything will make sense once you take it.
If you want to create content on YouTube, your first video must be your value proposition, introducing what they can expect from your channel.
Once you grab people's attention, create engaging content that adds further value to your YouTube journey.
We hope with our instructions, you will be able to finally take the first step and be successful in your YouTube journey.