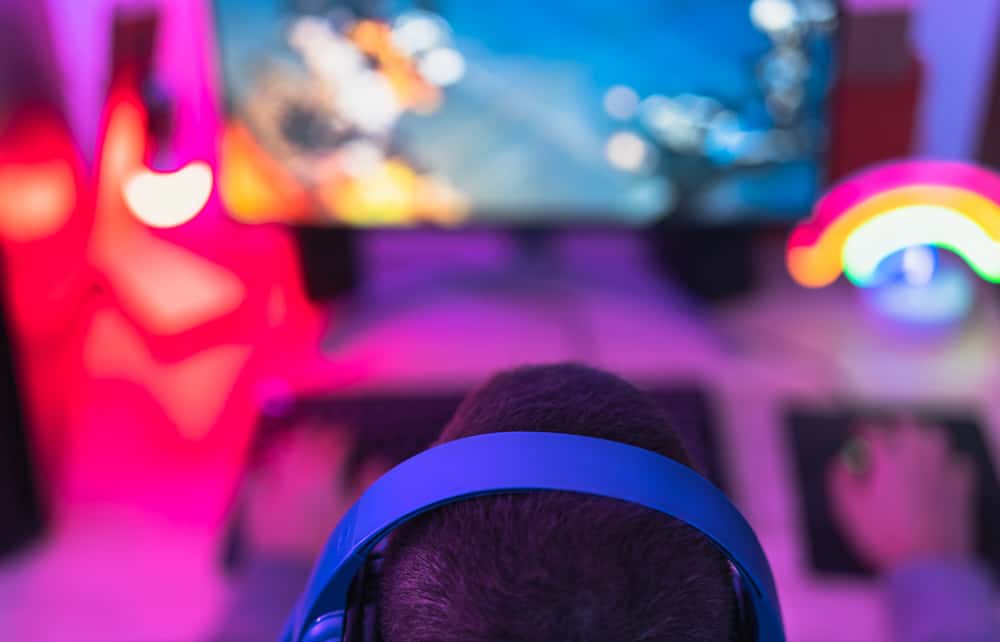 Twitch is the best platform when you want to go live with your content because Twitch has many active users.
If you are sure you can gather a huge following, using Twitch is recommended because it can enable you to reach a large audience globally.
But when you are new on Twitch, you may not know how to stream or what you need to start. Luckily, this post has detailed instructions to get started with Twitch streaming.
Streaming on Twitch is easy when you have met all the requirements. Open your broadcasting software like OBS and connect to Twitch. Once connected to Twitch, set up your stream layout, and start streaming. If you don't know how to connect to Twitch or set up your stream, this post has detailed instructions!
Streaming on Twitch can be challenging when you are new. But the good news is that this guide has explained all the requirements to stream on Twitch and how to start streaming on the platform. Let's start!
What Are the Twitch Streaming Requirements?
Twitch is a popular streaming platform embraced by gamers and many content creators. You must know the requirements and steps when you want to start streaming on Twitch.
The following are all you need to start streaming on Twitch.
A Twitch Account
Like all platforms, you cannot start using Twitch without signing up for an account. If you don't have one, you can easily set up a Twitch account, as indicated below.
Use your preferred browser and open Twitch.
Navigate to the top of the right corner and click the Sign-Up option.
Provide the information requested, like a username, password, and email address.
Ensure extra security of your account by enabling two-factor authentication.
Stable Internet
A fast and stable internet is essential to stream on Twitch. When your internet is fast and stable, you can be sure your stream will be high quality. Twitch recommends users to have at least 3-6 Mbps of internet speed for quality streaming on the platform.
You can use tools like Speedtest to see the network performance or contact the internet service provider for more details.
A Broadcasting Software
You must have decoder software to transmit the stream to the Twitch servers when using Twitch. There are numerous broadcasting software, which vary depending on whether you use a computer or mobile phone.
You can use software like OBS, Streamlets, and others for PC. The mentioned tools are free and offer you numerous functionalities.
If you use a mobile device, you download the Twitch mobile app and use it as the broadcasting software. Moreover, Xbox streamers can visit the Microsoft store and get the Twitch app.
There are many broadcasting software, and it all depends on your needs when choosing between them. It is best to use OBS if you are a beginner because it is considered easier.
Streaming Device
A streaming device can range from a PC to a mobile phone or PlayStation 5. Many people believe Twitch requires microphones and webcams for perfect streaming. But you can stream on Twitch on your mobile phone or computer.
Moreover, if you have gaming consoles, you can use them to stream Twitch and reach a large audience.
Content
Finally, when streaming on Twitch, you must have content that aligns with your followers. Twitch users watch streams to follow their favorite creators, but without content, no follower will associate with you.
How To Stream on Twitch
Now that you have all the requirements to stream on Twitch, follow the steps below to start streaming on the platform.
Create a Connection to Twitch
Most streaming software provides a configuration wizard that enables you to connect to Twitch. But if you use OBS, you can follow the steps below to connect to Twitch manually.
Open OBS.
Spot the OBS toolbar, click "File," and select "Settings."
Click on the "Stream" option.
Ensure the "Service" option is set to "Twitch."
Click on "Connect Account" to link to your Twitch account. Provide your login details to connect to your Twitch account.

Alternatively, you can use a stream key if you don't want to log into Twitch.

Open your Twitch dashboard, navigate to "Settings," and select "Stream."
Locate the "Primary Stream Key" and copy it.
Paste the key into OBS.
Set Up Stream Layout
Once you are connected to Twitch, it is time to set up a layout of your stream that will be visible to viewers.
Open the OBS interface and locate the "Sources" box.
Right-click to add a new source or click the + icon.
Select the appropriate source like "Game Capture" for video games, "Video Capture Device" for webcams, "Window Capture" for specific windows, and "Display Capture" for entire screens.
Name your source and click "OK."
Continue to set up streaming properties.
Once you set up additional properties and resize your streaming window, click the "Start Streaming" button and start streaming!
Conclusion
Streaming on Twitch can be challenging when you are a beginner. This post has explained the requirements to stream on Twitch and detailed instructions to start streaming using OBS!