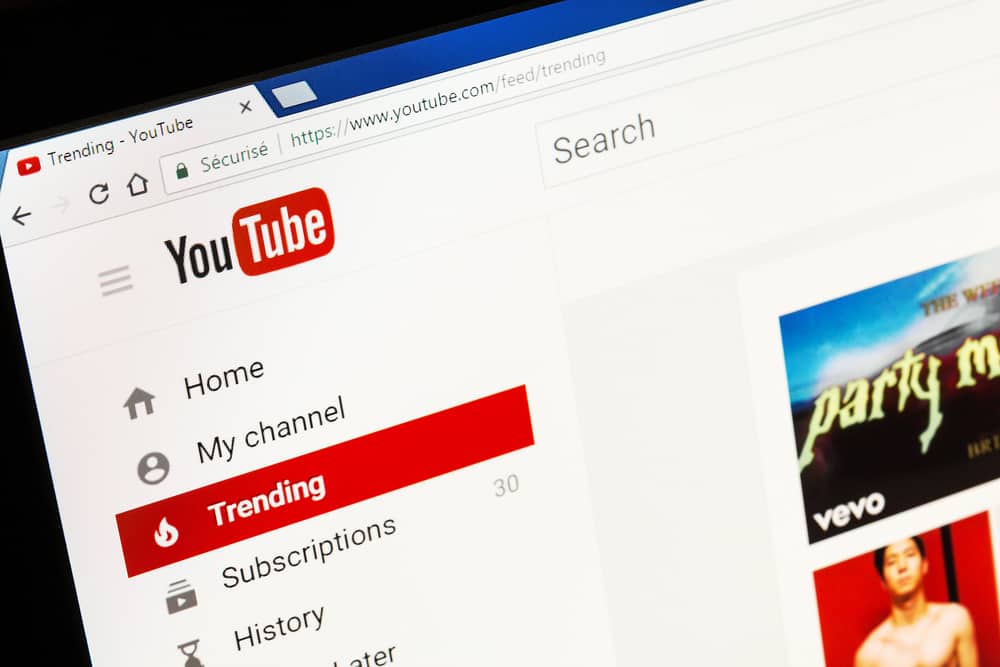 When watching a YouTube video, you can translate it into a language you understand. YouTube mainly offers English as the main translation language. However, you may want to translate the YouTube video into another language.
Such a case requires you to know how best to translate YouTube videos. We will understand how that works out in this post.
As the content creator, you can translate a video to add any language you wish your video to have for the translation. Open YouTube Studio and click "Subtitles." Select the video you want to translate, click the "Add Language" button, and select the language to use for the translation. Click the "Add" button under the "Title & Description" section and add the translated one. Alternatively, you can find an AI translator and paste the link to the YouTube video you want to translate.
This post discusses what YouTube translation means and why it's handy. Next, we will see how to translate YouTube videos you own and any random video using third-party options. Let's begin!
What Is YouTube Video Translation?
When you create a YouTube channel, one goal is to reach a global audience. You can translate the title and video description of the YouTube video to allow everyone to understand what your YouTube video is about. You can even include closed captions for your viewers to follow along and understand what is being spoken in the video.
The idea is to make it possible for your fans to find and understand your video in their language. Again, you can access a YouTube video you don't own and translate it to understand it. YouTube offers different tools to help creators easily interact with their uploaded videos, including translating their videos and publishing them for their viewers to engage with.
Still, you can utilize third-party AI options to paste a link to the target video. Once shared, the AI tool will translate your video.
How To Translate YouTube Videos
Are you ready to learn how YouTube translation works and how you can translate YouTube videos? Let's dig in on the steps to follow.
Translating via YouTube Studio
When you own a YouTube channel and have videos uploaded to your channel, you can use different YouTube tools to translate your video titles and descriptions. Here's how that works out.
Open YouTube on a browser.
Tap the profile icon at the top.
Select the YouTube Studio option.
Under "Subtitles," select the video you want to translate.
Click the "Add Language" option and select the language for the translation.
Click the "Add" button below the "Title & Description."
Enter the translated version of your title and description.
Lastly, click the "Publish" button.
Hopefully, you've followed each step and translated your YouTube video. Your viewers will have room to interact with the translated title and description.
Translating via Third-Party Tools
When accessing YouTube videos and you encounter a video you wish to translate for more clarity. You can use third-party translating tools to achieve that.
Most of these video translators rely on AI-powered natural voices; you can select which voice and accent to use for the translation.
Here's the general overview of using AI-powered YouTube translating options.
Open your browser and find the ideal YouTube video translator tool.
Once it opens, sign up for its free account.
Upload the target video or paste its URL.
Click on the "Subtitles" option and select what language to use for the translation.
Generate the subtitles and allow the translator to translate your video to completion quickly.
Lastly, download the translated subtitles.
You can then use the translated subtitles to follow along with the YouTube video. Still, if you are the content creator, you can use the subtitles to upload them when publishing your YouTube video.
Conclusion
You can translate a YouTube video from your YouTube Studio when editing the video and publish it once you've translated the titles, descriptions, and subtitles.
Alternatively, you can use third-party AI translators to upload the YouTube video or paste the link you want to translate. Both methods are covered in this post.