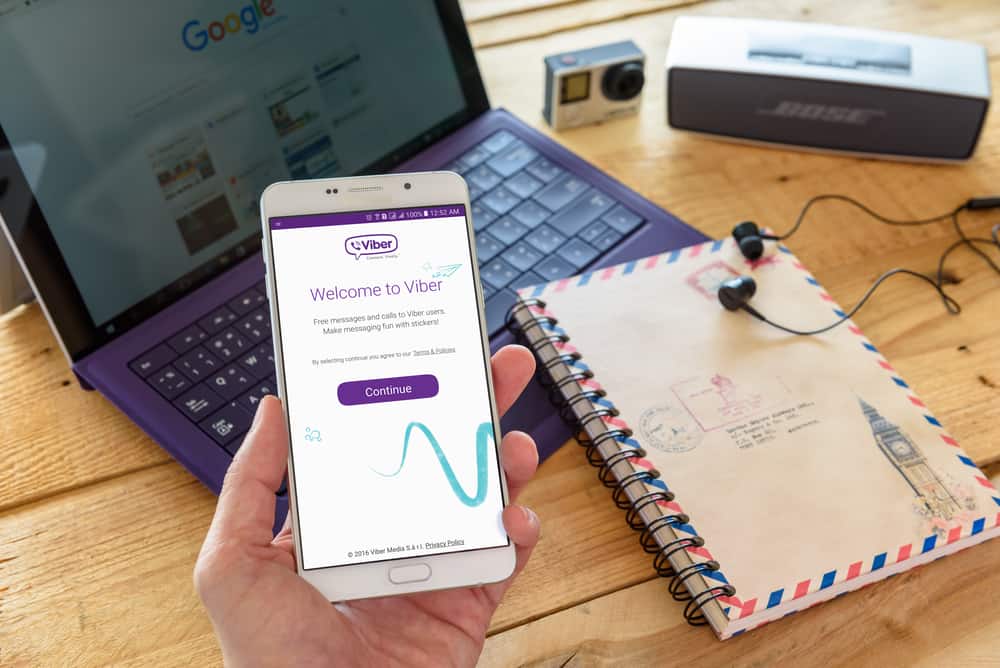 Viber is a cross-messaging VoIP platform that allows you to send messages and establish voice or video calls with your friends and family using an internet connection.
The platform launched in 2010 and is available on Android, iOS, Windows, and macOS. 
If you are a newbie on Viber and cannot figure out what to do with it now, then we can guide you to navigate your ways on Viber.
So, what is Viber used for?
You can do a lot on Viber. Some of the things Viber is used for are listed below:
– Sending messages, making video and audio calls, sharing location, and making cellular calls.
– Enhancing your interactions with stickers that you can custom create.
– Sharing short audio and video snippets.
– The self-disappearing and hidden chat features for more private conversations.
– Promoting your business or personal brand to create awareness and make money.
Let's dive in and learn more about what you can do on Viber to enable you to see the potential of Viber in becoming your go-to messaging platform.
Viber | A Little Homage
For those new to Viber and who just downloaded it on your devices, you must know this platform is not new in social networks (it is only fresh for you).
I remember the olden days when we only used to have WhatsApp and Viber on our phones and were awed by their functionalities.
WhatsApp blossomed more than Viber in popularity and became the "Magnum Opus" of the social networking sphere. Regardless, Viber is still not far behind WhatsApp, especially in Eastern Europe.
Did You Know?
Viber has a strong presence in European countries like Russia, Greece, Bulgaria, Serbia, Belarus, and Ukraine. In fact, it is the most used messaging app in Russia and Ukraine.
Japanese multinational company Rakuten currently owns Viber. The platform was formed in 2010 by two Israeli friends from the Israeli military. Though the company ran from Israel, it was registered in Cyprus.
The initial three years were challenging for the company due to many struggles.
However, in 2014, Japanese Rakuten acquired Viber Media for $900 million and brought various transformations that you see today in the logo, design, and overall protocol.
You can download the Viber app on Android, iOS, Windows, Linux, and macOS devices and enjoy various functionalities.
Originally, Viber was only launched for video calling. With Viber's second version, the company launched its messaging capabilities.
Let us explain what you can do with Viber after registering to the app with your phone number.
Things You Can Do With Viber
You can call and send messages on Viber like any other messaging app. You can make video or audio calls and send messages on one-to-one and group chats.
Viber allows you to create groups with 250 participants. You can initiate group calls with 20 attendees at one time.
All this is for free and only requires your internet connection.
Now, here is the twist. The app allows you to call people who do not even use Viber with Viber Out. So, you can make cellular calls to mobile networks or another landline from within the Viber app without Wi-Fi.
Viber Out is the feature that allows you to make cellular calls without using Wi-Fi from within Viber. The feature requires a subscription of $5.99.
Messages and call features on Viber are end-to-end encrypted, so you do not have to worry about someone listening to your calls or reading your messages.
There is a whole "sticker market" to download stickers. Alternatively, you can custom-create stickers however you like. Additionally, you can make your interactions even more fun through cool stickers and short audio and video snippets.
Viber also has the "Self-disappearing" messages feature like Snapchat and others to make your messages disappear automatically after a stipulated time.
The "Hidden Chats" feature lets you chat privately with people with the "PIN" code protecting the conversations.
Viber For Business
Viber can also help you to engage with your customers with Viber public accounts, chatbots, communities, and the newly launched "Channel" feature.
You can create a Viber business account and get verified to use it for marketing purposes.
You can create your channel to broadcast information about your business or personal brand.
Alternatively, you can find other channels of your interest through keyword searches. Unlike groups, there is no limit on subscribers on your channels.
With Viber channels, you can access more audiences and position your brand smartly. With this feature, you can create brand awareness and enhance visibility to generate possible leads for your business.
You can even monetize your channels, run sponsored content and make bucks via affiliate marketing.
Individual users can also create Viber channels or join any.
Final Thoughts
It is a fact that there is so much fun stuff waiting for you on Viber. Unfortunately, the platform offers nothing breakthrough or unseen in other communication protocols.
It has all the features you can see on WhatsApp, Discord, Telegram, or Messenger. The two intriguing things that stand out are the Viber stickers and Viber Out features.
You can custom create your stickers, and with Viber Out, you can make cellular calls within Viber to people who do not use this platform.
Viber channels, communities, and chatbots are good features to promote your business if your target audience is more active on Viber, like in Eastern European countries.
In the end, there is so much happening in the social media world that there is nothing ground-breaking making waves anymore. So, Viber is just your usual chatting platform that works superbly, if not better than others.