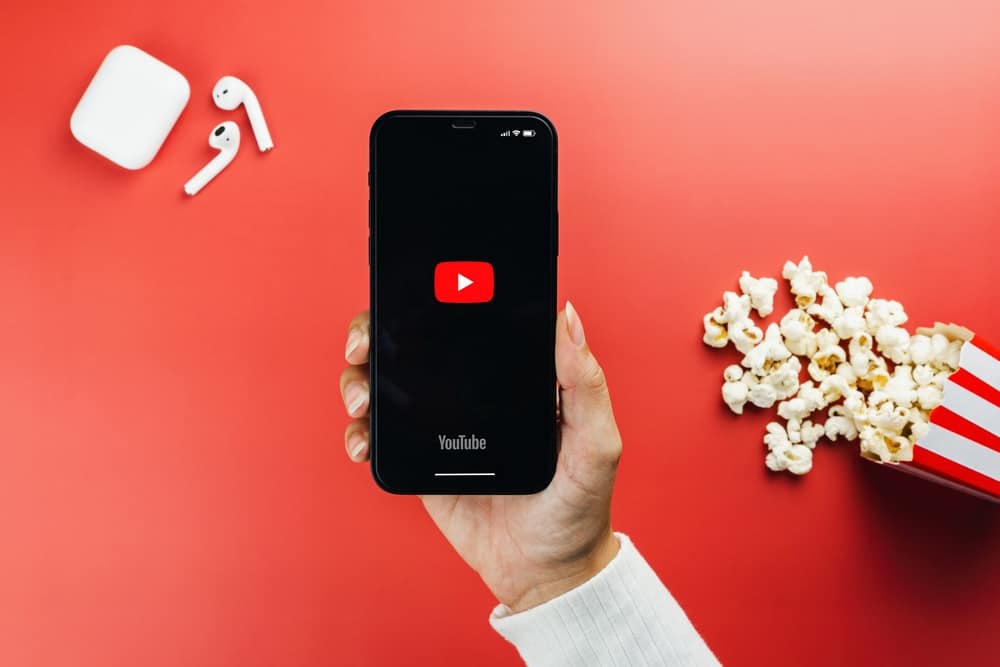 It would be no exaggeration to name YouTube as the world's biggest video-sharing platform with no parallel.
It has the biggest directory of content in the video format on every topic or theme you can think of. Over 800 million videos are on YouTube, and 100 hours of content is uploaded every minute.
YouTube can mean anything to the seeker. If you seek a teacher, YouTube can provide educational content on every topic. If you want product reviews before purchasing, YouTube can be your consultant.
Or, if you want to listen to music or watch other entertaining material, YouTube can provide you with that. So, what is the real purpose of YouTube?
The core purpose of YouTube is to provide people with a free platform to create and share videos. YouTube lets you find content on everything and allows users to interact with others through their comments. Additionally, it allows creators to make money through ads, partner programs, or monetization tools. Moreover, YouTube is an integral tool in any business marketing strategy to reach its target audience.
YouTube has many purposes and can serve you exactly how you want it. Let's explore some ways YouTube can help you and your brand reach billions of people across the globe in seconds.
Why YouTube Exist and What Is Its Purpose?
In 2005, three friends named Chad Hurley, Steve Chen, and Fawad Karim created a video-sharing platform called YouTube. The idea was to allow users to share their beautiful moments and experiences with the world.
They took inspiration from their already successful venture, Flickr – a digital photo-sharing platform and created this video-sharing platform with a similar idea.
The idea was simple yet unique. This distinct idea quickly gained popularity when people started hopping on this free platform to share their moments.
It became such a success that it piqued the interest of the world's biggest search engine, Google – which finally bought it in 2006.
This acquisition made YouTube what it is. Google introduced various features that even founders never envisioned, including ads, indexing with the Google search engine, and monetization tools.
So, YouTube is no longer on the same path as the makers envisioned, as it is bigger and better. So, where does YouTube stand now? What purposes does it serve?
Co-founder Fawad Karim posted the first-ever YouTube video. It was titled "Me at the Zoo" and was created when he visited the San Diego Zoo.
Purpose #1: Sharing Your Videos With the World
The core idea of YouTube was video sharing, which is what it does. It gives you a platform to share your videos. It lets the world know you through your content. Whatever your skills are, you can showcase them to the world via your YouTube videos.
You can use various methods to increase your visibility and reach so that your content is shown to more people. You can use SEO practices to optimize your description and use appropriate hashtags.
Similarly, you can run your ad to your target audience. Alternatively, you can use the help of other creators and even other social media channels to promote your content on YouTube.
Purpose #2: Accessing Every Kind of Content
As we know, YouTube allows everyone to post their videos for free, so everyone does it. You can view every kind of content on YouTube. If you want to learn math or science, you will find every type of content related to every topic. 
If you want to listen to music, YouTube has every sort of singer, from famous ones like Beyonce or Taylor Swift to ones that went viral specifically from YouTube, like Justin Bieber (doing covers on YouTube).
Similarly, you can find cooking recipes, makeup tutorials, product reviews, dramas, documentaries, and everything your mind perceives and beyond (like Mukbang challenges – nobody needed them, but they became a thing).
And now, the production quality has been drastically improved compared to some five years back as people are investing more in good cameras and lighting to improve their videos.
Since YouTube has every kind of content, it is the responsibility of parents to keep an eye on their children. Your children are in danger of being exposed to indecent or inappropriate content.
Purpose #3: Social Networking
This might come as a surprise to you, but YouTube is a social media. The platform allows you to connect with others in the comments section.
Like any other social media (Facebook or Instagram), you can interact in the comments section with others. Similarly, you can like the content and share it on any platform you want.
Similarly, you can interact with the creator in real time via YouTube Live Stream.
Purpose #4: To Make Money
One of the drastic transformations Google introduced after the acquisition was the YouTube ads and Partner Programs (monetization tools). All of this enabled creators and businesses to make money.
Introduced in 2009, YouTube introduced ads that ran in 7 different formats, allowing brands to promote their products to their target audience in any way they like (skippable, non-skippable, in-feed ads, bumper ads, and many others).
YouTube Partner Program gives creators access to various monetization features and sources to help them grow (provided they meet the eligibility criteria).
One of the ways you can earn revenue is through running ads on your channel/videos (display, overlay, and video ads).
Similarly, you can make money from YouTube videos by the number of views on your videos. Generally, YouTube pays between $2 to $12 per 1000 views (this can vary based on your location).
Additionally, you can earn money through brand deals and influencer marketing.
Purpose #5: Increasing Businesses Visibility and Generating Leads
Marketers all around the globe unanimously agree on the importance of social media marketing in enhancing their business reach and generating sales. YouTube is one of the biggest platforms to showcase your brand to your target audience.
As explained above, one of the ways is through YouTube ads. The platform offers different formats to create your ads.
Additionally, you can create your brand channel that features tutorials and other engaging content to create a more immersive experience for your audience.
Influencer and affiliate marketing is also a way to promote your brand through other creators or Partners on YouTube.
You can also insert your website link in the description, or better, you can connect your online store with YouTube using the supported platform or retailer (like Shopify).
Non-profit organizations or creators can generate funds for any charity they believe in through the YouTube Giving program that allows the "Donate" button to pop next to the video page on the channel for easy fundraising.
Final Thoughts
Who thought YouTube would become something that it is today? With the acquisition by Google, the platform emerged as one of the biggest social networking platforms for sharing, connecting, and even making money online.
Still, the platform is true to its core: to provide a free platform for everyone to share their videos, experiences, and talent with the world.
Over the decade, the platform has beautifully amalgamated various features. Let's see how far YouTube further evolves in the coming years.