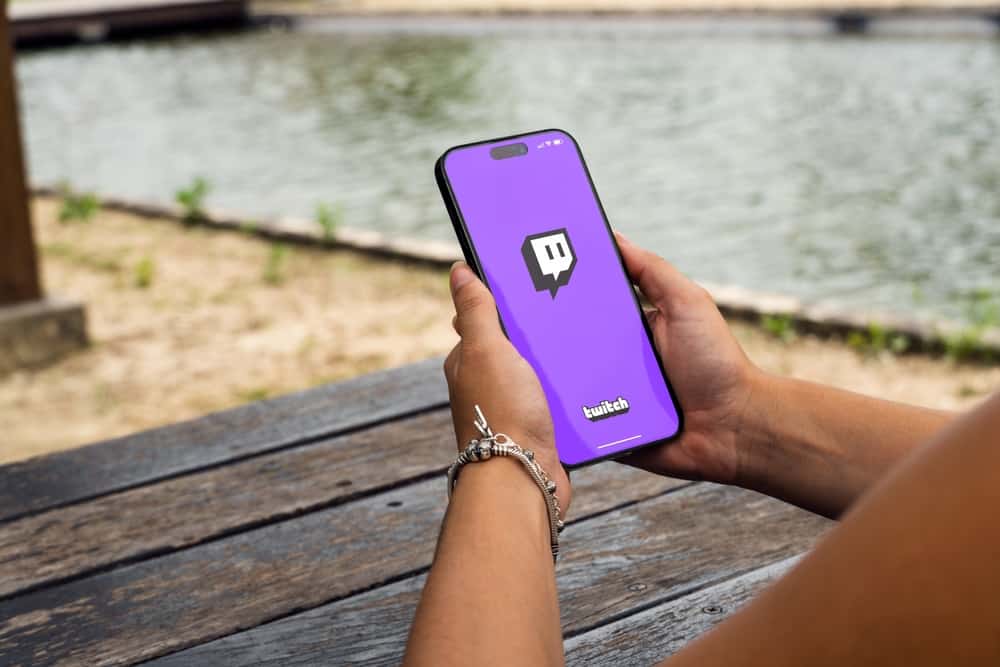 You probably know and use Twitch if you're a video gaming fan. Twitch is an excellent way to develop online gaming skills while building an audience and competing with like-minded individuals.
Besides gamers, Twitch has other niches like How To videos, food, travel, and lifestyle. If you use Twitch regularly, lagging can interfere with your online activities, which can be especially detrimental to creators.
Knowing why your Twitch is lagging can help you understand the source of the problem and the several ways to fix it.
One of the main reasons why Twitch is laggy is poor internet connection. You can fix your connection by unplugging your router for a few minutes before reconnecting. Another reason for Twitch lagging is the outdated graphics card. Sometimes, your Twitch stream will lag or buffer because of an accumulated cache.
This post will discuss why your Twitch video stream may be laggy and potential fixes.
Overview of Twitch Lagging
Lagging is a common problem for video streaming apps like Twitch. It happens when a video takes too long to load, eventually fails to open, or when a video starts streaming but keeps pausing for several seconds.
Lagging can be annoying, especially if you're watching and participating in a live stream. But what causes that? Let's look at the reasons and the solutions you can try.
Reasons Why Twitch Is Laggy
Examples of reasons your stream may be lagging include the following.
Poor Internet Connection
The main culprit of Twitch lagging usually is an unstable internet connection. A poor connection can happen for many reasons, including a weak signal between your router and your device or speed throttling by your Internet Service Provider (ISP).
If you suspect a weak signal, the best solution is to unplug your router for a few minutes and then plug it in. After, restart your PC and see if your Twitch videos are streaming smoothly.
If your connection is still poor, your ISP may be throttling your speed. In such cases, your only option is to seek clarification or to change providers. Unfortunately, this may not be an immediate solution.
Outdated Twitch App
Twitch may also be laggy because you're using an outdated app. This is especially common for Twitch mobile app users. App developers regularly update their apps to fix any bugs and issues users may encounter.
If you haven't updated your app recently, it likely has bugs and errors causing it to malfunction. The good news is updating the app is pretty straightforward.
Launch your mobile phone's respective app store.
Type "Twitch" on the search bar.
Tap the Twitch app from the suggestions.
Hit the "Update" button.
Wait for the Twitch update and installation to complete.
After relaunching the app, enter your details and open a stream to see if it's working well.
Accumulated Cache
A cache is the data fragments your device stores to access Twitch or other apps faster. When cache accumulates, it occupies the device's memory preventing apps from running smoothly and causing Twitch to lag.
If you're using Twitch on a PC, you must clear the cache for all apps. The steps vary depending on the web browser; the steps below apply to Chrome browsers.
Launch your web browser.
Click the three dots at the top-right corner and select "Settings."
Navigate to "Privacy and security" from the left sidebar menu.
Click the "Clear browsing data" option.
Open the "Basic" tab.
Check the "Cached images and files" option.
Click "Clear data" at the bottom.
Too Many Apps Running in the Background
Another reason Twitch is lagging is having too many running apps running in your PC background. Running apps compete for resources like the internet and RAM meaning the unnecessary apps limit others from performing optimally.
If you have many background apps, shut them down, then see if Twitch video performance has improved.
Expired Graphics Card drivers
Sometimes your PC fails to adequately support platforms like Twitch because of expired drivers. Expired drivers cause the videos to load slowly, pause in the middle, or keep buffering.
If you suspect your graphics card drivers are expired, visit the graphics card manufacturer's website and update the drivers.
Summary
Twitch lagging is a common problem. An example of why lagging occurs is because of a poor internet connection. If the connection isn't the problem, try clearing the cache or updating your app. If none of these solutions work, your graphics card drivers may be outdated.