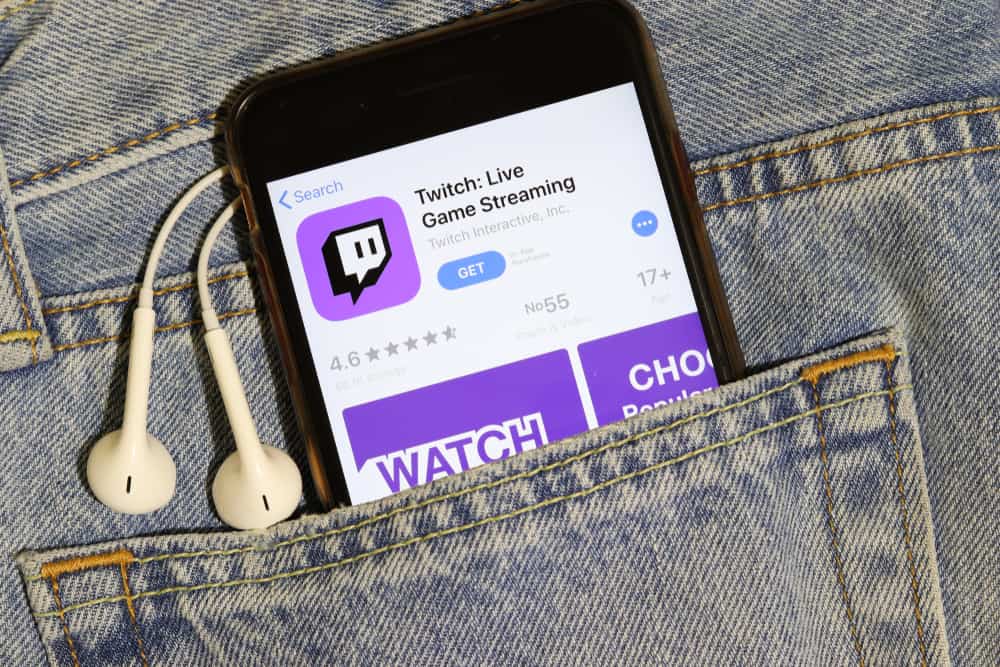 Twitch is a live streaming platform where creators broadcast live videos doing various activities. This app primarily focuses on gaming content but supports creators in other niches like tech, art, entertainment, and how-to videos.
Twitch has a collaborative partner program that allows streamers to earn from their content after attaining specific prerequisites. Let's discuss how Twitch streamers make money on the platform.
The main income generator for Twitch streamers is subscriptions. Subscription is when a viewer pays a monthly fee to access exclusive content and various perks from the streamer. Streamers earn a percentage of the income generated from subscriptions to their channel. Streamers also make money through ads, donations, corporate collaborations, affiliate marketing, and merchandise sales.
This post covers different ways Twitch streamers earn on the platform.
Overview of Making Money on Twitch
Streamers have to attain affiliate or partner status to make money on Twitch. To become a Twitch affiliate, you have to achieve specific requirements. These include the following.
Broadcast for at least 8 hours in 30 days.
Livestream on 7 unique days with the last 30 days.
Have an average of 3 viewers per livestream.
Have over 50 followers.
After attaining the above prerequisites, Twitch automatically invites you to become an affiliate and start earning from your activities on the app.
If you're consistent enough to build your audience and create engaging and quality content, you can eventually earn considerable income from your livestreams.
Ways Twitch Streamers Make Money
Here are the main ways Twitch streamers earn on the platform.
Subscriptions
A subscription is signing up to a streamer's channel and paying a monthly charge to support their content creation and access exclusive perks. The cost of a subscription depends on its tier.
There are three subscription tiers: 1,2 and 3. While all subscription tiers offer exclusive features like chat budges, custom emotes, and private chat rooms, tier 2 and 3 subscriptions have additional features.
The minimum cost for a tier 1 subscription is $4.99, while tier 2 and 3 cost $9.99 and $24.99, respectively.
Twitch streamers make up fifty percent of each subscription cost. For example, if a viewer pays a tier 2 monthly subscription for $9.99, you'll receive $4.99, 50% of the cost.
Video Ads
Twitch streamers also make money through ads. The income generated from ads depends on the number of viewers. Consequently, streamers with more viewers generally have more ad revenue.
Twitch offers ads that streamers can run at the beginning or within their livestream. Running ads mid-stream is entirely up to the streamer and isn't mandatory. In addition to in-video ads, streamers make money from their channel page ads.
As noted above, ad revenue isn't standard and depends on impressions specific to streamers. Depending on their Competitive Profile Matrix (CPM) rating and impressions, a streamer can earn between $1 and $100 for every 1000 ad views.
The streamer's income from ads also depends on the advertising company, as some pay more than others. Remember, you must be an affiliate or partner to run ads on your livestream or channel.
Donations
Twitch recently introduced a charity function where viewers can support streamers by donating. Streamers receive 100% of the donation, excluding the processing fee.
They receive donations for various reasons. These include supporting their channel, a campaign, or a charity cause.
Sponsorships and Collaborations
Twitch streamers can collaborate with organizations and sponsors to promote their products or services. Sponsorship earnings vary from one streamer to another and largely depend on the streamer's influence and audience.
Usually, organizations will pay more for collaborating with a popular streamer with more subscribers, as they have a sizable audience.
Sponsorships also depend on the industry. Gaming, for example, is a billion-dollar industry. Consequently, a sponsorship or collaboration with a gaming company can offer thousands of dollars compared to smaller industries.
Selling Merchandise
Popular streamers make money from selling "fanboy" items like shirts, caps, and mugs. Usually, the streamer will have a link on their channel page directing to an online store where subscribers and fans can purchase their merchandise.
Summary
Subscription is the main income generator for Twitch streamers, as they earn 50% of each subscription cost. Twitch streamers also make money through donations, ad revenue, sponsorships and collaborations, and merchandise.