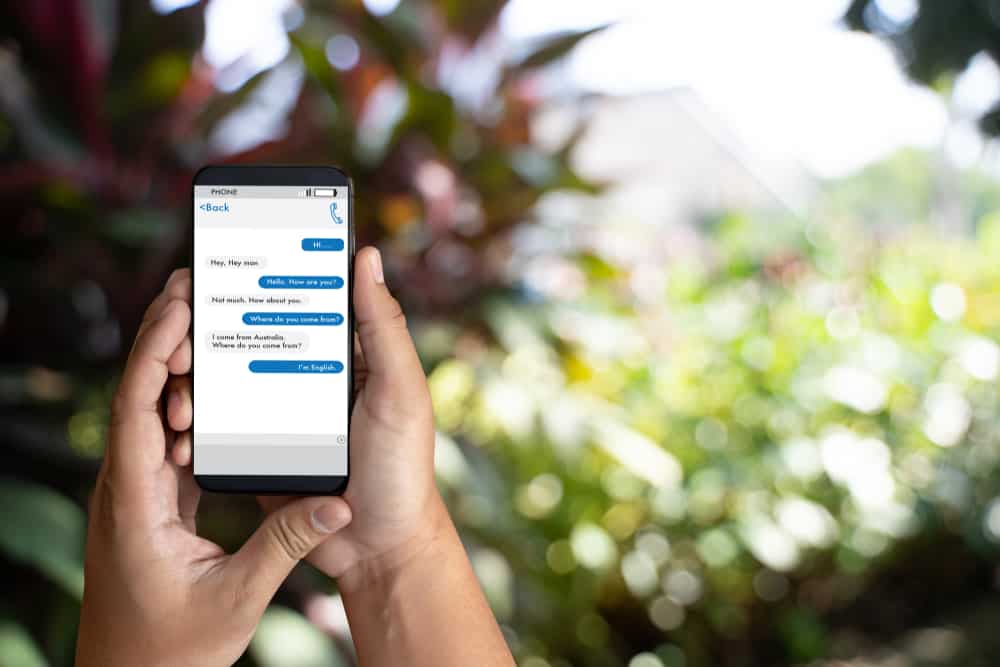 iMessage is quite popular among iPhone users because it has more impressive features than the standard messaging app.
One of the features in question is the ability to send audio messages.
While the said feature can be quite convenient, some users have many questions about how it works, such as whether you can tell if the recipient listens to your audio message.
Technically, the answer is yes. A played notification will appear underneath the audio message once the recipient listens to it. However, if the recipient has disabled read receipts, the message will have a delivered notification underneath it even though they might have listened to the audio. 
This post's core focus is the iMessage read receipts system, including what each notification means. Stick around to learn more. 
How To Switch Off Read Receipts on iMessage?
iMessage does show when you listen to a voice message as long as your read receipts are on. While Read receipts may be important, you can switch them off if you want to.
For instance, if you don't want your contacts to know whether or not you have listened to their voice messages or read their texts, consider switching off read receipts.
To proceed with switching off read receipts, follow the steps below:
Open the Settings app on your iOS device.
Scroll down and select the "Messages" option.
Toggle off the "Send Read Receipts" option.
At that point, you will have disabled read receipts.
How To Prevent Someone From Knowing You Listened to Their Voice Message?
From the above segment, you have seen that you can switch off read receipts, thus preventing anyone from knowing whether or not you have listened to their audio/text message.
However, if you don't want to switch off read receipts but still want the same results, there is a way around it.
After receiving the audio message, put your phone on Airplane mode before listening to the audio.
Please note that this is a short-lived solution because the person will be able to tell that you have listened to their audio as soon as you connect to the internet.
How To Alter the Expiry Date of Audio Messages on iMessage?
Apple designed iMessage with a feature that deletes audio messages after two minutes of you listening to them.
While you might assume this is a privacy feature, it was intended to help with storage management considering audio messages take up considerable space.
Luckily, if you are not a fan of the feature, you can opt to retain the audio messages in the chat, and they will always be available for as long as you have that message thread.
To do so, follow the steps below:
Open the Settings app on your iOS device.
Scroll down and select the "Messages" option.
Scroll down to the "Audio Messages" section.
Tap on "Expire."
Select "Never."
Considering the above, if the voice message you sent has a "Kept" read receipt notification underneath it, it could mean two things.
One, the recipient chose to retain that particular message, or they changed the default settings to prevent the auto-distraction of audio messages in all chats.
Conclusion
For effective communication, Apple has designed iMessage with a read receipt feature that indicates whether the audio message you sent has been delivered, read, kept, or played.
This means that iMessage shows when you listen to a voice message.
Hopefully, this post has given you the needed insight into the matter.
FAQs
Is it possible to see how many times a recipient has listened to your audio message?
No, it's not. However, you can check to ensure the audio message was successfully delivered, listened to, or saved to their phone.
Why can't I listen to an audio message after I have sent it via iMessage?
By default, all audio messages are set to disappear two minutes after the recipient listens to them. Please note that it's possible to change the setting such that you have a copy of every audio message you have ever sent.
Considering audio messages automatically disappear, how will I know if I accidentally sent an audio message?
Each time you send an audio message, the app will notify you of the same in-chat; you wouldn't know the message's contents lest the recipient forwards it to you.
Is it possible to unsend a voice message that you sent via iMessage?
No, it's not possible. You can delete the audio message from your message thread; however, it will only disappear from your thread, not the recipients.
Do audio messages on the iMessage disappear two minutes after successful delivery, even when you don't listen to them?
No, the countdown to self-destruction starts immediately after you finish listening to the audio.