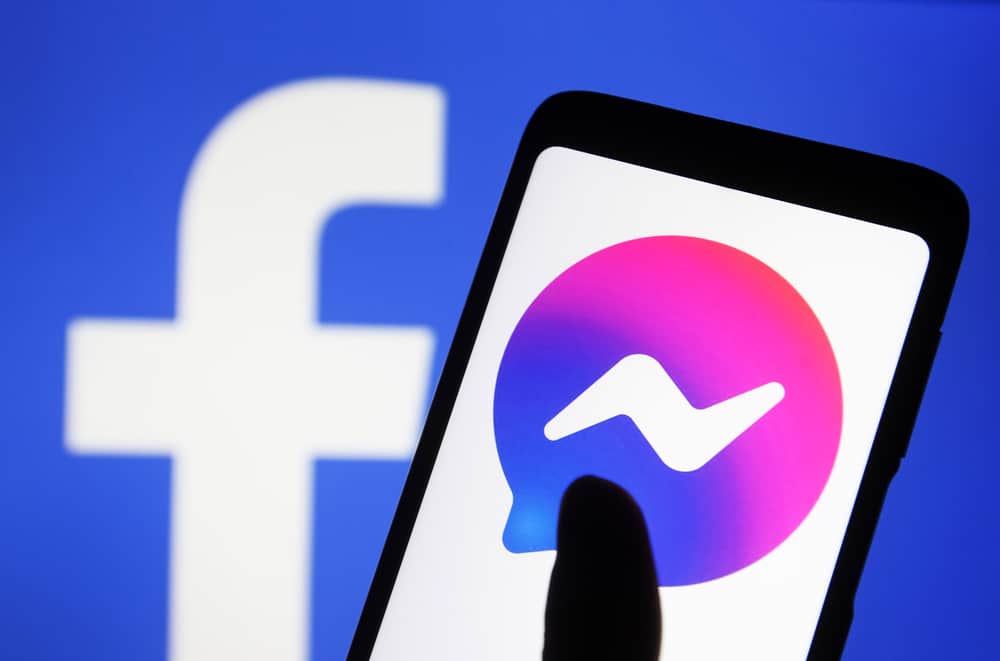 Facebook Messenger supports communicating with friends via chat, audio, and video.
When using Wi-Fi, you may not notice that you are consuming much data, but for someone using cellular data, keeping a tab on how much you spend whenever you use Facebook Messenger is crucial.
Facebook Messenger video call consumes more data; we will see how much it consumes in this guide.
Are you curious about how much data you spend when on a video call on Messenger? Here's the thing, the data you spend depends on the quality of your video call and the strength of your network. However, expect to use 1 to 5 MBs per minute of your video call. That accumulates to around 300 MBs per hour. For high-quality video, the usage is higher and can reach 1 GB per hour.
We will understand how much data Messenger consumes for chats, audio, and video calls. Moreover, we will understand why Messenger consumes much data and how you can check your data usage on your phone. Let's dig in!
Why Does Facebook Require So Much Data?
Facebook Messenger is a platform offered by Facebook to facilitate communication between users.
Facebook Messenger lets users chat and even call each other via voice or video. Moreover, you can utilize various stickers and GIFs or even upload media files to send to your friends.
All the activities require data to be shared and to sustain the streaming when in a video call. The quality of the communication depends on the available bandwidth.
For someone with a stable internet connection, you will enjoy better communication and video call quality, and the data consumed will be high.
A weak internet connection leads to poor quality of communication on Messenger and consumes lesser data.
Therefore, the amount of data consumed by Facebook Messenger depends on the quality of your network and the video call.
How Much Data Does Messenger Video Call Use?
When planning a video call on Messenger, it's normal to get curious about how much data is required or consumed per minute.
That way, you can better plan on the data subscription you purchase to ensure your video call session is a success.
The data consumption for a video call ranges between 1 to 5 MBs per minute for a standard internet speed. However, the video quality is enhanced for a fast internet connection, and the data rate can go up to 15 to 20 MBs per minute.
Therefore, per hour, expect to use 300 MBs, and for a strong internet connection, your rate can reach up to 1 GB per hour.
If sending text only, the data consumption is lower.
Text messages usually consume less than a kilobyte per message, and when you attach photos, emojis, or GIFs, the data size increases.
How To Check Messenger Data Usage
There is no harm in keeping track of the data usage of various apps on your iPhone or Android. Doing so helps note which apps consume more data than others.
Let's see how to check the data usage of various apps.
For Android
Follow these steps:
Open the Settings app on your phone.
Click on "Network & Internet" or your Mobile Network setting.
Tap on the "Data usage details" option.
Locate Facebook Messenger and tap on it.
The data consumed by Messenger will display for a given time duration. You can adjust the period you want to analyze the data, such as the last week or month.
For iPhone
Follow these steps:
Open the settings app on your iPhone.
Select the option for "Mobile Data."
Locate Facebook Messenger.
The data consumed by Messenger for a given range will display.
If you notice that Messenger consumes a lot of data, you can activate the data saver feature to reduce the data usage by Messenger. Alternatively, you can consider using Wi-Fi for Messenger video calls.
Conclusion
The amount of data Messenger uses for video calls depends on your internet connection.
Expect to consume from 1 to 5 MBs per minute for a video call.
The rate may differ if you have strong internet.
We've discussed everything you should know about data usage by Messenger video calls in this guide.
Frequently Asked Question
How much data does Messenger video call use?
A Messenger video call uses 1 to 5 MBs per minute and can reach 15 MB if your internet connection is strong enough to attain a high-quality video call.
How can I check my data usage by Messenger?
Whether using an Android or iPhone, you will get the data consumption rate for Messenger on your settings under cellular data. If you locate Messenger, the data it has consumed for a given time frame will be displayed below it.