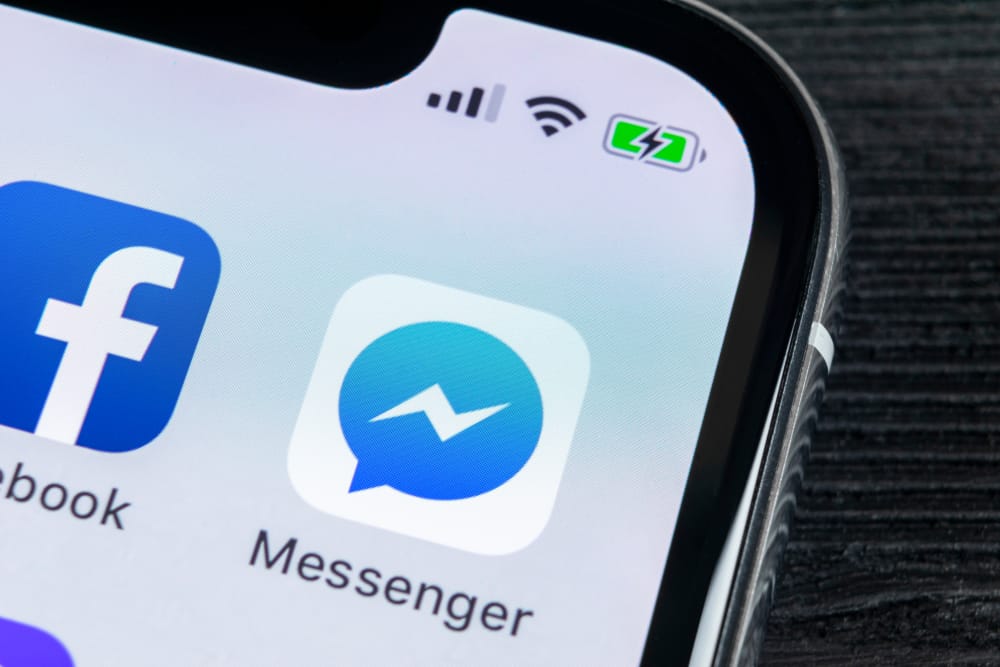 Texting is a feature on Facebook Messenger that most of us, especially millennials, take full advantage of while contacting each other. It enables you to send messages without the disturbance otherwise caused by a call.
Texting is an art, and structuring proper texts plays a significant role. So, how do you start a new paragraph in Facebook Messenger?
You can start a new paragraph in Facebook Messenger by simultaneously hitting the Shift and Enter keys on your laptop. If you're using Messenger on your phone, you can start a new paragraph by touching the enter button on your keyboard.
In this article, you will read more about how to change paragraphs on Facebook Messenger and the impact of paragraphing your texts on Messenger.
Steps To Start a New Paragraph in Facebook Messenger
Paragraphing is an essential element to consider while typing longer messages. Whether it is an important piece of information or an exciting story, paragraphs will help you get your message across more effectively.
Sometimes, more often than not, in fact, the message you want to forward is a bit longer lengthwise. In these cases, paragraphing your message in different sections helps you get your message through efficiently.
Starting a new paragraph on Messenger is easy if you use the application on your mobile phone. All you have to do is touch the "Enter" button on your touchscreen keyboard.
Changing paragraphs on Facebook Messenger vary a little if you use the application on your PC or laptop.
Follow the below-mentioned steps to change paragraphs in the browser:
Navigate to Facebook and log in to your account.
Tap the Messenger icon at the top and open a chat.
Type the first paragraph into the text box.
Change paragraphs by hitting the Shift and Enter keys at the same time.
Continue typing your message and hit Enter to send.
Without pressing the shift key, you might accidentally send the message if your settings are default.
Importance of Paragraphing
Paragraphs help you ensure that you have covered all essential aspects of the subject of your written work. They allow you to keep the score of the points you have mentioned and the ones you have skipped.
Moreover, paragraphs help to add more emotion to your writing. You can use them to add sections to a story or even add suspense to your texts. Paragraphs play an essential role in organizing your ideas, texts, and stories logically.
Organizing your posts into paragraphs guides the reader through your texts and stories. It increases the readability of your text and makes it easier for your readers to understand and read your message.
Paragraphs also help retain the reader's attention. Long and continuous text tends to be tedious to the human eye, no matter how interesting.
You can tell long stories and write a more significant amount of content while keeping the reader's attention on your text.
You can read more about the importance of paragraphing.
Other Options While Texting
Along with being able to organize your message on Messenger in paragraph form, you also have a wide array of other tricks and features of Facebook Messenger you can use to make your message even more attractive or funny for your friends and family.
While using Messenger, you can: 
Send voice notes
Attach photos and videos with your message
Send a sticker or a GIF
Bold certain areas of your text to emphasize important points and do much more!
Conclusion
Knowing how to organize your texts in paragraph form is highly beneficial. You will get your message through more effectively, efficiently, and in an organized and systematic form, making it easier for your readers to understand your words.
Fortunately, paragraphing your text on Facebook Messenger is a piece of cake, as described in this article. You can also make paragraphs in Facebook comments using the same guidelines.
FAQs
Can I bold my text on Messenger?
Yes, you can bold your text on Messenger by putting an asterisk (*) before and after your text.
E.g., the part of your message that you want to bold should look like this before you send it: *attention*. After you hit send, the messenger algorithms automatically bold the text between asterisks.
How can I add bullet points to my text on Messenger?
Unfortunately, you can not add bullet points to texts you send on Messenger yet. This feature may be added to the platform in future updates, but it is not currently available.
Alternatively, if needed, you can use the ">" symbol and construct a make-shift bullet list on the app. You can copy and paste the bullet point symbol into your chat box. The last method is to hold the Alt key and press the number 7 key on your num pad.
How do I send a picture with text on Messenger?
You can do this by first clicking on the photo icon next to the text bar. After selecting the desired picture, type your message in the little chat box under the image and send the message.